Tarpley tosses rain-shortened no-hitter
Pirates No. 23 prospect allows 1 walk in 6 innings for West Virginia Power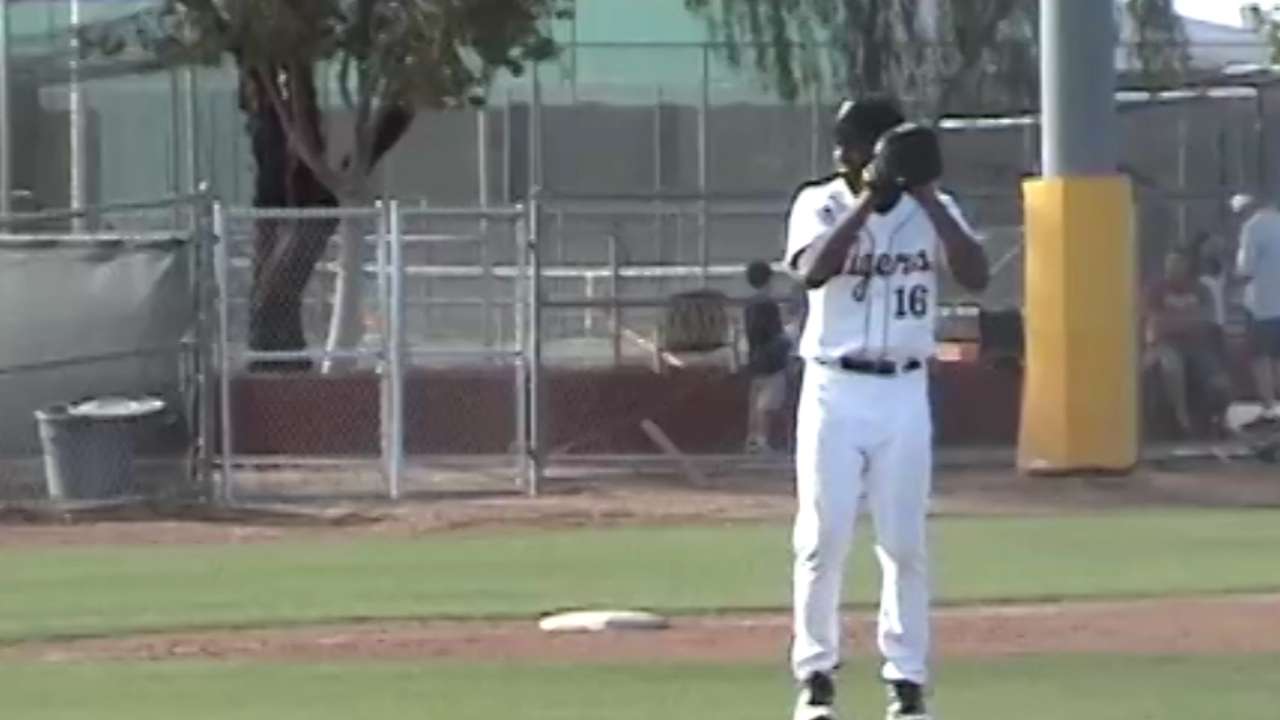 Class A West Virginia got its second no-hitter of the season and it even won the game this time.
Pirates No. 23 prospect Stephen Tarpley gave up just one walk in six otherwise clean innings before rain ended the contest early. The Power picked up a 3-0 win over Delmarva, which helped atone for a team no-hitter on April 15 that resulted in a 1-0 loss to Hagerstown.
"We were in the clubhouse. It started raining heavy, we got the tarp on, and about 20 minutes later, the umpires called it," Tarpley told MiLB.com. "When [West Virginia manager Brian] Esposito shook my hand, I looked up at the scoreboard and knew. I was like, 'Oh, nice!'"
The Pirates acquired Tarpley by trading Travis Snider to the Orioles in January. While Snider has been solid in Baltimore (.260, three homers), Tarpley has provided the Bucs with an excellent prospect arm.
Oh, and Delmarva is a Baltimore affiliate, so the no-no came against his former teammates.
"I had faced these guys a lot in Spring Training in the past and instructs, and during the season," Tarpley told MiLB.com. "I got to see them play a whole bunch, so I knew a lot of these guys. A lot of them are my buddies. That was a mini scouting report within itself."
Tuesday was one of Tarpley's several strong performances for West Virginia this season and the 6-foot-1 southpaw still has not lost since June 15. He's 5-2 with a 2.25 ERA since leaving extended spring training in late May and has struck out 41 batters against 15 walks.
Selected by Baltimore in the third round of the 2013 Draft, Tarpley has a career 8-8 record in 28 starts.
Alex M. Smith is a reporter for MLB.com. This story was not subject to the approval of Major League Baseball or its clubs.