Where would White Sox be without pitching?
At halfway point, starters keeping Chicago in it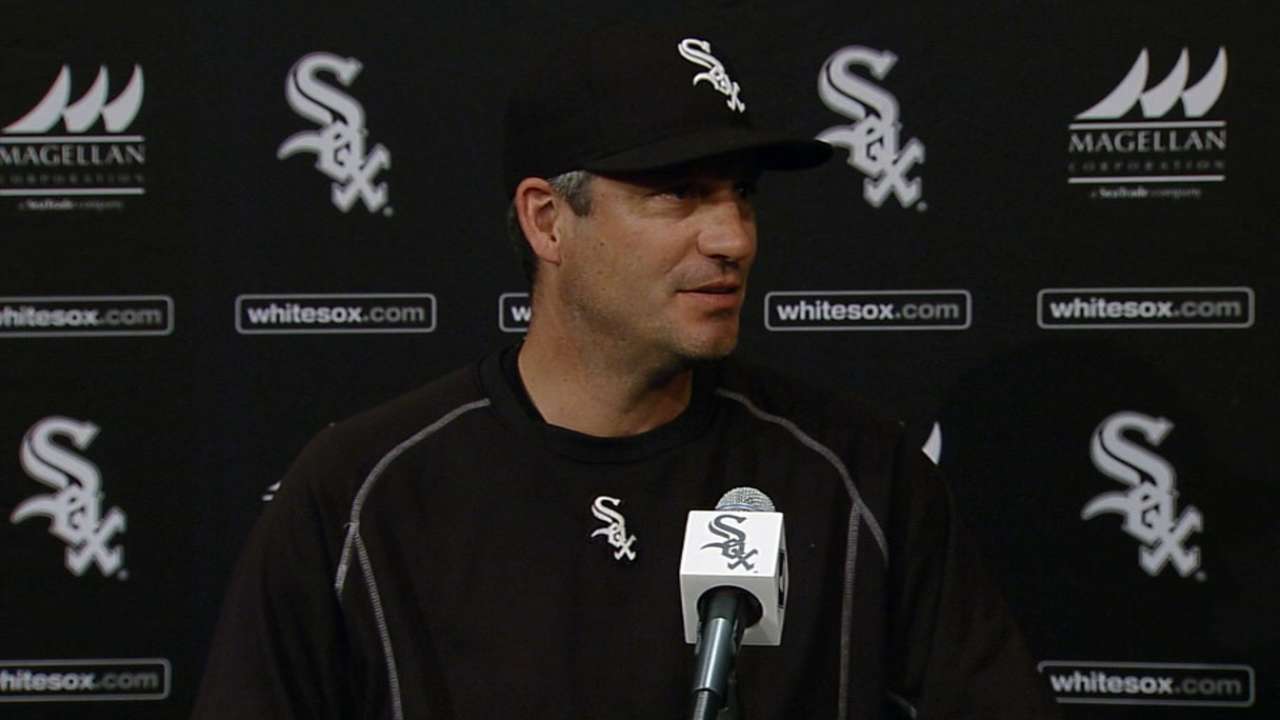 CHICAGO -- A couple of questions concerning the White Sox jump out as the team reached the 2015 halfway point with Tuesday night's 2-1 loss to the Blue Jays. But they aren't the familiar questions centered on the team's lack of offense or poor overall defensive play.
How about where would a team with a 37-44 record find itself without the stellar pitching produced? Entering Tuesday, that staff had allowed two runs or fewer in five of its last six games, and starting pitchers own a 1.81 ERA and .195 opponents average against over the last 12 home games. Eleven of those games have featured quality starts.
"They're the only reason … I can't imagine what our record would be if those guys were scuffling along with us offensively," White Sox designated hitter Adam LaRoche said. "They've no doubt done their part. It's about time we picked them up once in a while."
"Pitching staff-wise we're deeper and bullpen-wise the same way," White Sox manager Robin Ventura said. "The back end is a lot different, which allows you in close games to stick in it and win those."
Chris Sale sits at the top of the White Sox pitching staff, not only by his mound performance but also as a leader. He's so valuable to the team that some rumors have gone in a different direction with the left-hander, speculating on the haul a White Sox team that falls out of contention could get for a four-time All-Star under team control through 2019.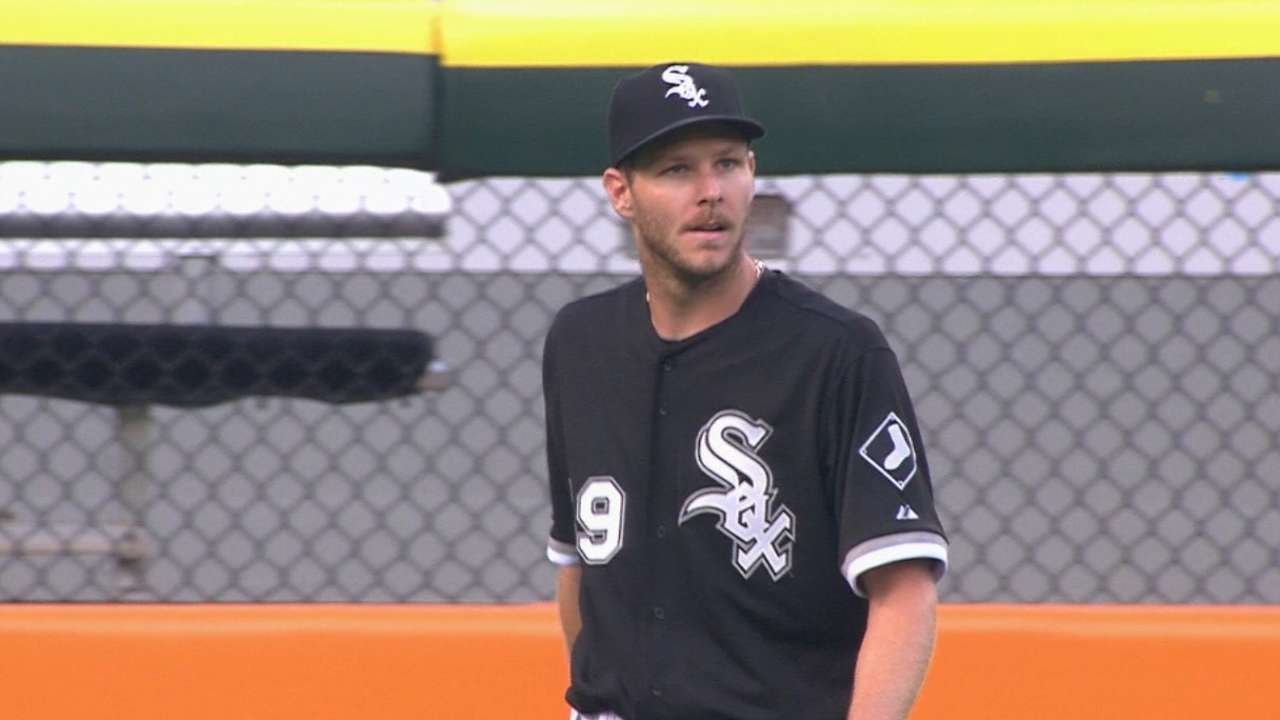 This idea pretty much falls in the category of preposterous, where the White Sox would give up a top commodity for which teams readily overpay. Pitching coach Don Cooper's reaction matched that preposterous nature when asked about these far-ranging rumors.
"Wait a minute. He's helping me keep a job here. I plan on riding him for the next freaking eight years, like we rode [Mark] Buehrle for the first 10," said a smiling Cooper. "I don't put much credence in it.
"Many of the things I kind of chuckle at with some of the things that are mentioned. Chris Sale is a tremendous guy. The pitching coach would be one sad guy if that ever happened. There are rumors going on all over the place. I don't listen to any of them."
Sale didn't start his 2015 season until April 12 due to an avulsion fracture in his right foot suffered during Spring Training. And that injury leads to another first-half question -- how different would this White Sox team have looked if Sale was there from the start?
"We're seeing some great stuff coming out of him right now," Ventura said. "Whenever you miss a guy like that, there is residual that happens. We wish we would have had him."
"Anytime he's gone, whether it's out of the rotation or out of the clubhouse, he's going to be missed," LaRoche said. "He's just a great guy to be around."
Scott Merkin is a reporter for MLB.com. Read his blog, Merk's Works, follow him on Twitter @scottmerkin and listen to his podcast. This story was not subject to the approval of Major League Baseball or its clubs.