Cooper wants more of electric atmosphere
White Sox pitching coach enjoyed crowd during Sale-Buehrle duel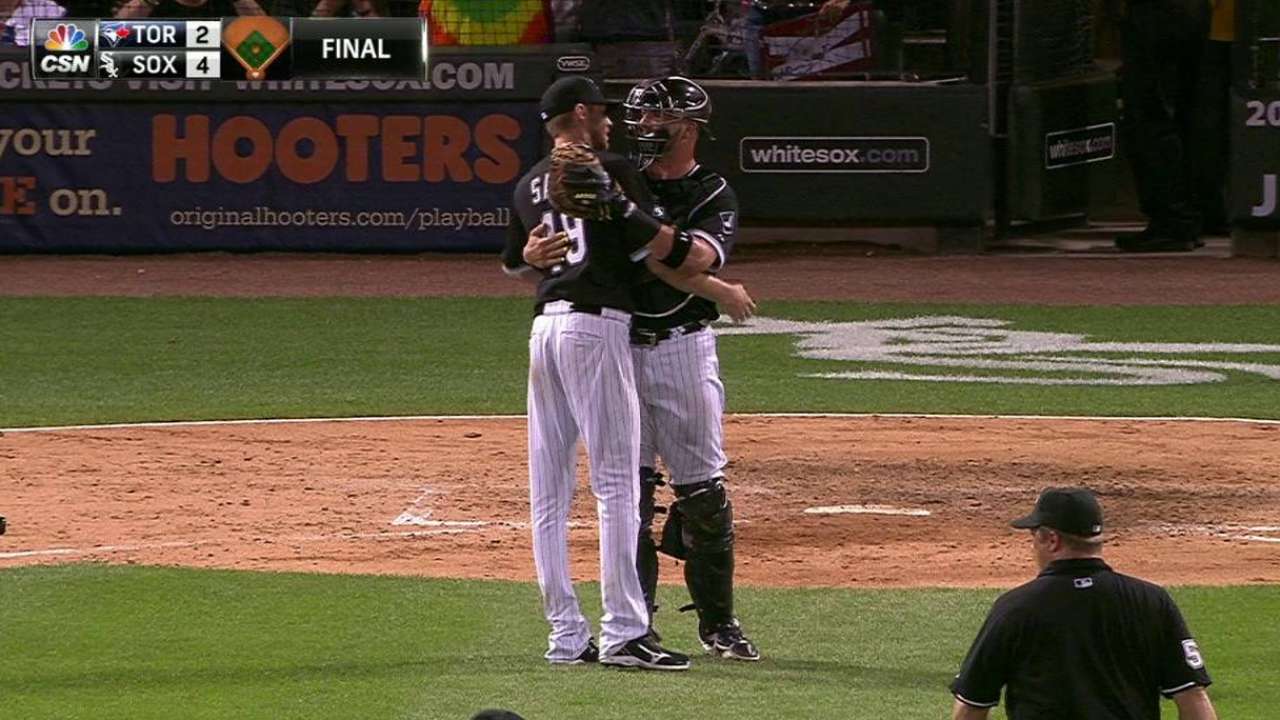 CHICAGO -- Don Cooper wants more nights like Monday at U.S. Cellular Field.
As the White Sox pitching coach, Cooper certainly enjoyed the taut, sub two-hour pitchers' duel between Mark Buehrle and Chris Sale. It was old school vs. new school, as Cooper pointed out, pitting two of the best Cooper has ever worked with against each other.
But Cooper truly enjoyed the electricity in the ballpark via a playoff atmosphere during regular-season game No. 80 for the South Siders. Standing ovations for Buehrle and Sale started as they walked out to warm up, and every time Sale reached two strikes, the crowd rose in unison, trying to push Sale to a Major League record ninth straight game with double-digit strikeouts.
Sale didn't reach that mark, but Cooper knows that both pitchers thrived off the environment. Watching the game's best in action, not to mention players who have special connections to the fan base, has a familiar ring to Cooper, the baseball fan, as well as the coach.
"I remember going to see [Ron] Guidry pitch. I wasn't a Yankees fan, but I wanted to see Catfish [Hunter], Eddie Figueroa. I always wanted to see [Tom] Seaver pitch. I wanted to see the best, the top guys," Cooper said. "And last night, it seemed like a pretty good amount of people wanted to see two top guys.
"Electricity was in the ballpark. Both pitchers fed off of it."
Don't take Cooper's statement as any sort of commentary on attendance at U.S. Cellular Field or the core White Sox fan base overall. Instead, Cooper is pushing for people to enjoy Sale's amazing mound accomplishments as often as possible this season.
"We have our fans here. But I'm talking about people that just like baseball in general," Cooper said. "I'll never beg anybody to come out and watch the games, and forget about what you feel about our team.
"Come out and watch one of the top people in his field. Come out and watch Sale. It will be a fun night for you and there's no telling what he might pull off because anything is possible."
Scott Merkin is a reporter for MLB.com. Read his blog, Merk's Works, follow him on Twitter @scottmerkin and listen to his podcast. This story was not subject to the approval of Major League Baseball or its clubs.