Rays' bullpen struggles carry over to nightcap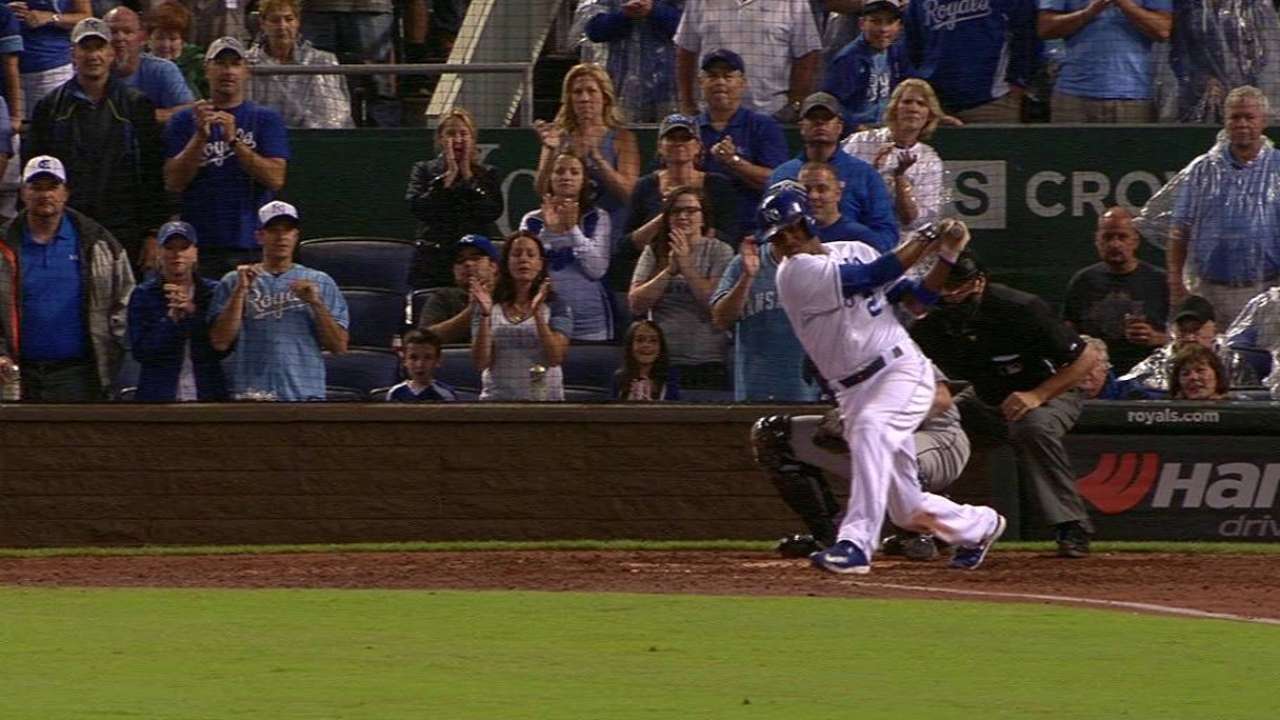 KANSAS CITY -- The Rays' bullpen has been a strength all season, but Tuesday was its Waterloo.
The Royals scored 11 runs in 7 1/3 innings against Tampa Bay's bullpen in a doubleheader that culminated with a 7-1 loss in the nightcap to complete Kansas City's twin-bill sweep. The Rays were dealt a 9-5 loss in the opener.
"We had some opportunities, and maybe a little uncharacteristically, because we value and trust our bullpen so much," manager Kevin Cash said. "We didn't quite get it done today."
Following closer Brad Boxberger's opening game woes that saw the Rays' closer surrender a walk-off grand slam to Paulo Orlando, Brandon Gomes and Alex Colome combined to give up six earned runs in the nightcap to top off a day the 'pen would like to forget.
The worst of the damage in Game 2 came in the Royals' four-run sixth. Gomes issued a two-out walk to Jarrod Dyson that loaded the bases for Alcides Escobar, who battled Gomes for 10 pitches before hitting a bases-clearing double on the 11th to break the tie game.
"Just didn't pitch well enough to keep the game where it was," Gomes said. "... I actually had decent stuff. Just you can't walk Dyson there. And Escobar put together a good at-bat.
"... He laid off some good pitches. Once we got to 3-2, I just tried to attack. I didn't want to walk in that go-ahead run. He put a good swing on it and it got past [Evan Longoria at third]. Didn't make a pitch when I needed to. That's what it came down to."
Escobar's double chased Gomes and Alex Gordon greeted Colome with an RBI single to push the Royals' lead to 5-1.
"Any time you come into a tie game and give up the opportunity to win the game for your team, it's tough," Gomes said. "Tomorrow's another day and we'll get back to doing what we've been doing for the rest of the year.
"... It's part of the ebbs and flows of the season, but any time you give up a four-spot, that's not ideal, you should be able to contain it to something less than that. Like I said, I didn't execute when I needed to. That's all it is."
Bill Chastain is a reporter for MLB.com. This story was not subject to the approval of Major League Baseball or its clubs.