Returns of Miller, Ellsbury to boost Yankees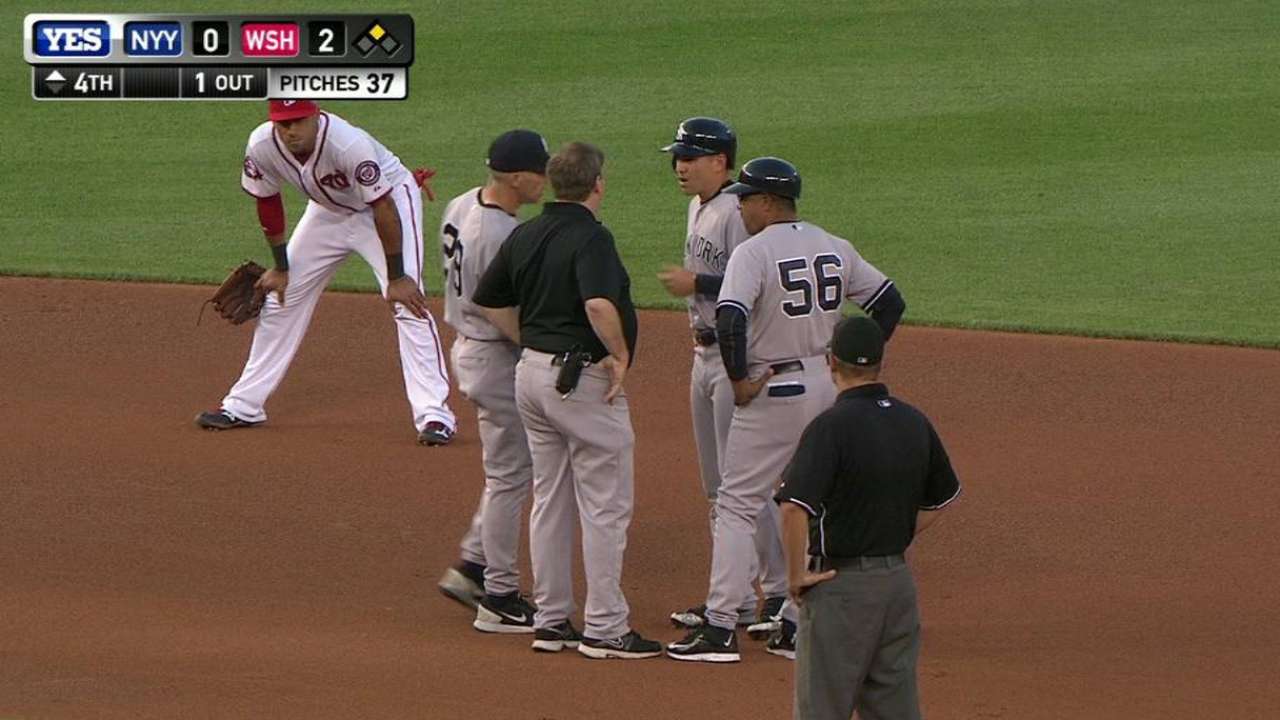 NEW YORK -- The Yankees received a double helping of good news Tuesday, when manager Joe Girardi announced that the club expects to activate Jacoby Ellsbury and Andrew Miller on Wednesday for the second of a three-game matchup with the A's.
Ellsbury and Miller's return to the big leagues have been a long time coming, with Ellsbury going on the disabled list May 20 with a right knee sprain, and Miller joining the list on June 10 with a strained left forearm.
Ellsbury participated in simulated-game activities on both Monday and Tuesday, while Miller pitched in a rehab outing Monday for Triple-A Scranton. He threw a scoreless inning with two hits and a strikeout.
"It was good. It was short," Girardi said of Miller's outing. "He had to go throw some more pitches in the bullpen."
Miller deferred all questions to Girardi on Tuesday regarding the timetable of his activation, but the grin that split his face suggested that perhaps the one rehab outing was enough.
"For me, the main thing was getting into game speed, warming up and that kind of stuff," he said. "It went well. I felt pretty crisp and pretty sharp. I was certainly happy with it."
Ellsbury was hitting .324 with 14 stolen bases, six RBIs and a homer before his injury. Miller's first 17 appearances without allowing a run was the longest streak by any Yankees pitcher starting his career with the club. In his absence, Dellin Betances has slid into the closer role, but Girardi said he expects Miller to assume those duties again.
Miller lauded his teammates in the bullpen for how well they stepped up, and added that he's thrilled to get back on a Major League mound.
"I can't wait. I was excited to be back out [Monday] even though it was a rehab Minor League game," he said. "Just to be competing again, I'm looking forward to getting back out into big league games."
Grace Raynor is an associate reporter for MLB.com. This story was not subject to the approval of Major League Baseball or its clubs.