Orlando answers call with first grand slam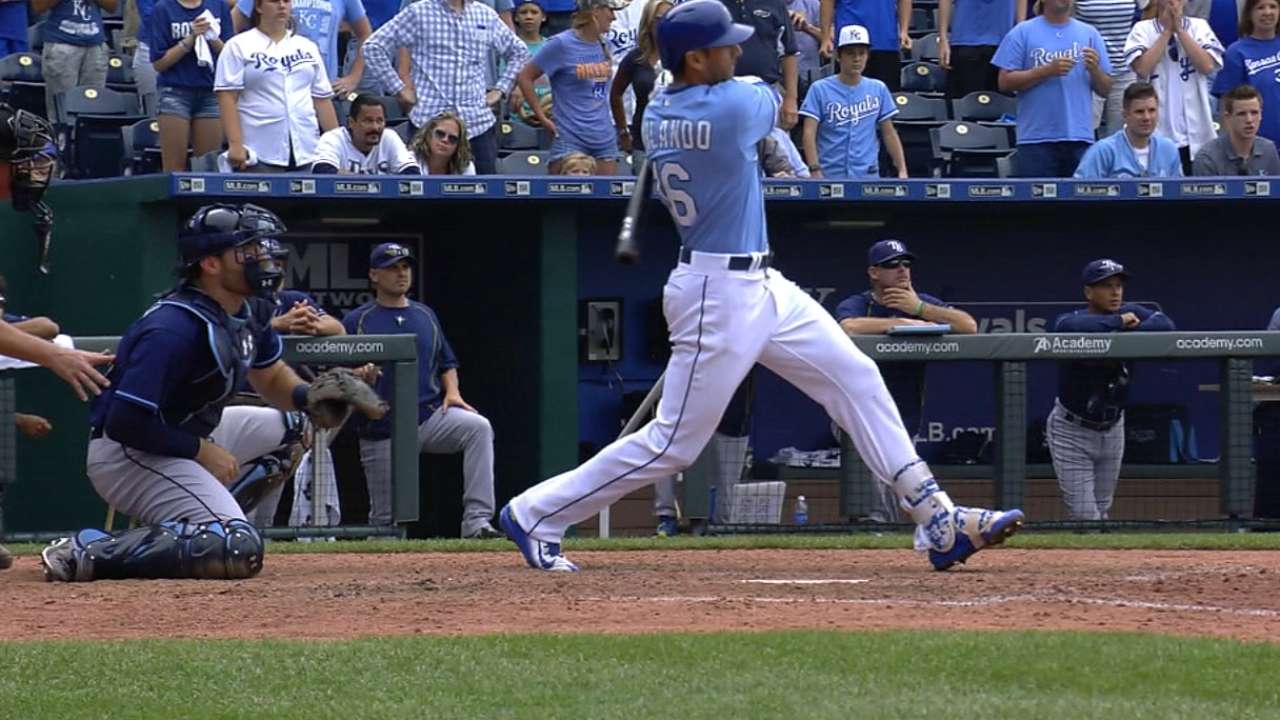 KANSAS CITY -- Hard to imagine Paulo Orlando making much more of his first opportunity back with the Royals.
Orlando, who was called up from Triple-A Omaha on Monday, belted his first grand slam -- as well as his first career walk-off hit -- in the ninth inning to give the Royals a 9-5 win over the Rays on Tuesday afternoon in the opener of a day-night doubleheader.
And yes, the Royals' bullpen, where the ball landed, made sure to give the ball back to Orlando. It was Kansas City' third walk-off win in its past four games.
"First grand slam of my life," Orlando said, grinning.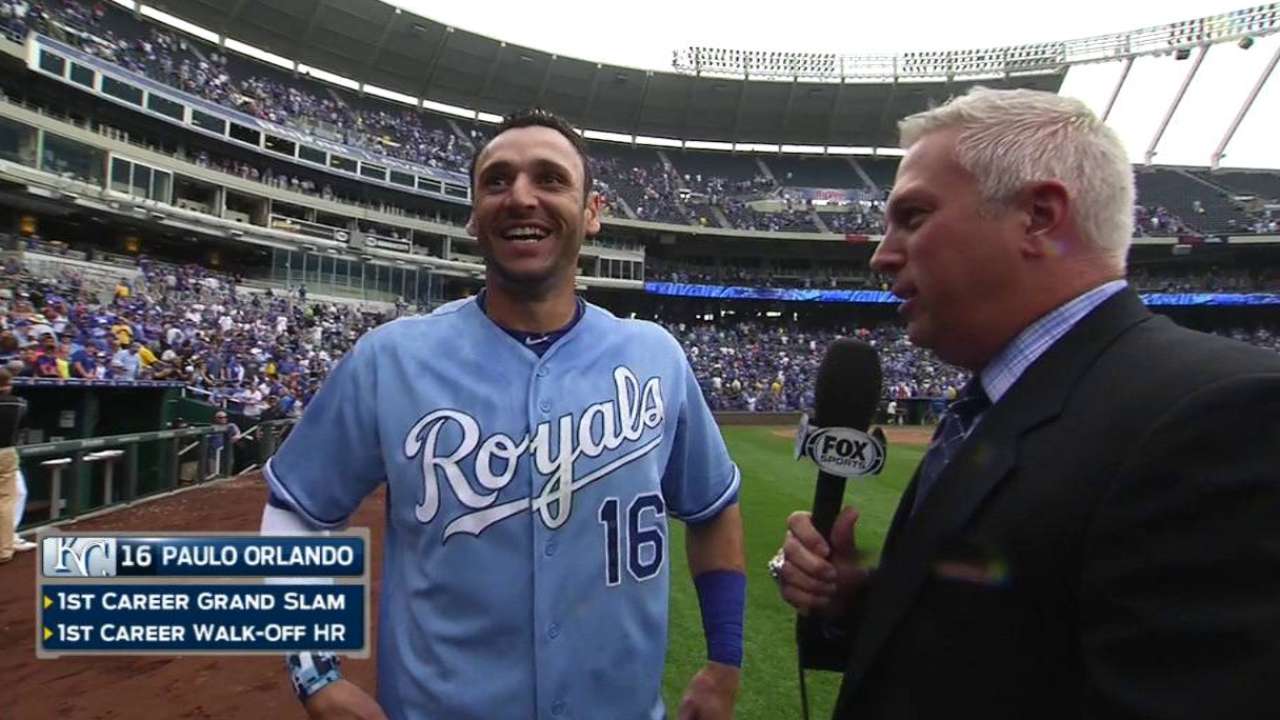 With the bases loaded, manager Ned Yost just wanted Orlando to get the ball in the air and bring in the winning run on a sacrifice fly.
"I didn't really care if it cleared the fence or not," Yost said. "I wanted him to get the ball in the air.
"First thought is, 'OK, boom, he's got it in the air.' Second thought, 'Is that ball getting out of here?'"
Yost said on Monday that the Royals called up Orlando because the team needed an extra outfielder with center fielder Lorenzo Cain still dealing with leg issues. Cain, who injured his left hamstring just after going 11-for-22 in his last six games, will miss both games of Tuesday's doubleheader.
Fortunately, Orlando kept the streak going.
"He's just got a good, short swing," Yost said. "He's smart. I think he noticed that [Rays closer Brad] Boxberger had a really good changeup and was sitting on it, got it and drove it, and another big base hit. He played great in center field for us today. Made the most of his opportunity."
Orlando entered the game with 27 hits in 112 at-bats for the Royals this season. He finished 2-for-5 on Tuesday with another hit in the third inning.
"My job is to continue to give him opportunities when they present themselves," Yost said. "He got an opportunity today with Cain being out, and he took advantage of it."
Jordan Wilson is an associate reporter for MLB.com. This story was not subject to the approval of Major League Baseball or its clubs.