Papelbon 'would be surprised' if not traded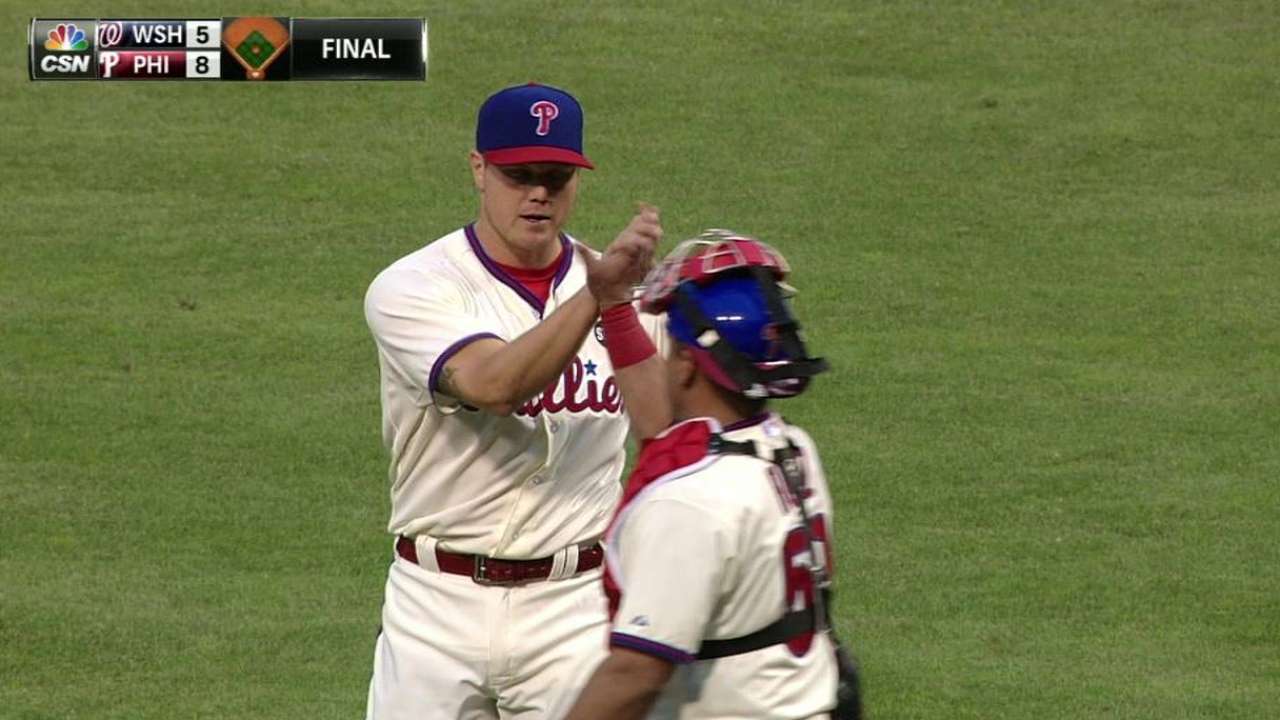 Jonathan Papelbon expects his appearance at next week's All-Star Game to be one of his last in a Phillies uniform.
The Philadelphia reliever, who has a 1.65 ERA and 14 saves in 31 games this season, told MLB.com's Todd Zolecki that he "would be surprised" if he was still a member of the Phillies next month.
When asked if he would be disappointed to be in Philly once the non-waiver Trade Deadline passed, Papelbon said: "I would say so."
Papelbon has a limited no-trade clause, but he insists it will not be an issue -- as long as teams are interested in him as a closer, not a setup man.
"Any team that wants me, I'm willing to go to," Papelbon said. "I just think, for me, there are no doors closed right now."
Papelbon has a $13 million club option for next season that automatically vests if he finishes 48 games this season (he already has finished 28). But he could also require the option to be picked up to facilitate a trade. Papelbon said his agents would handle that.
The Phillies have said they are willing to absorb some of Papelbon's salary to get the right prospects in return.
"The front office knows where my heart is and where my mind is," Papelbon said. "And that's to be with a contending ballclub. The ball is in the Phillies' court, the front office's court, or I should say [incoming president] Andy MacPhail's court. I haven't had the opportunity to speak with Andy. I wish I could have. And I would still like to speak with him. But for some reason, that hasn't been made possible for me.
"I think everybody knows where I'm at. I've always been straightforward that I want to go play for a contender, and I'm not going to shy away from it. I feel like that's my right and my prerogative to have that opportunity, and, you know, it's in their hands. The ball's in their court. I guess that's kind of it."
Joey Nowak is a reporter for MLB.com. Follow him on Twitter at @joeynowak. This story was not subject to the approval of Major League Baseball or its clubs.