ICYMI: Bucs take opener as Padres' offense struggles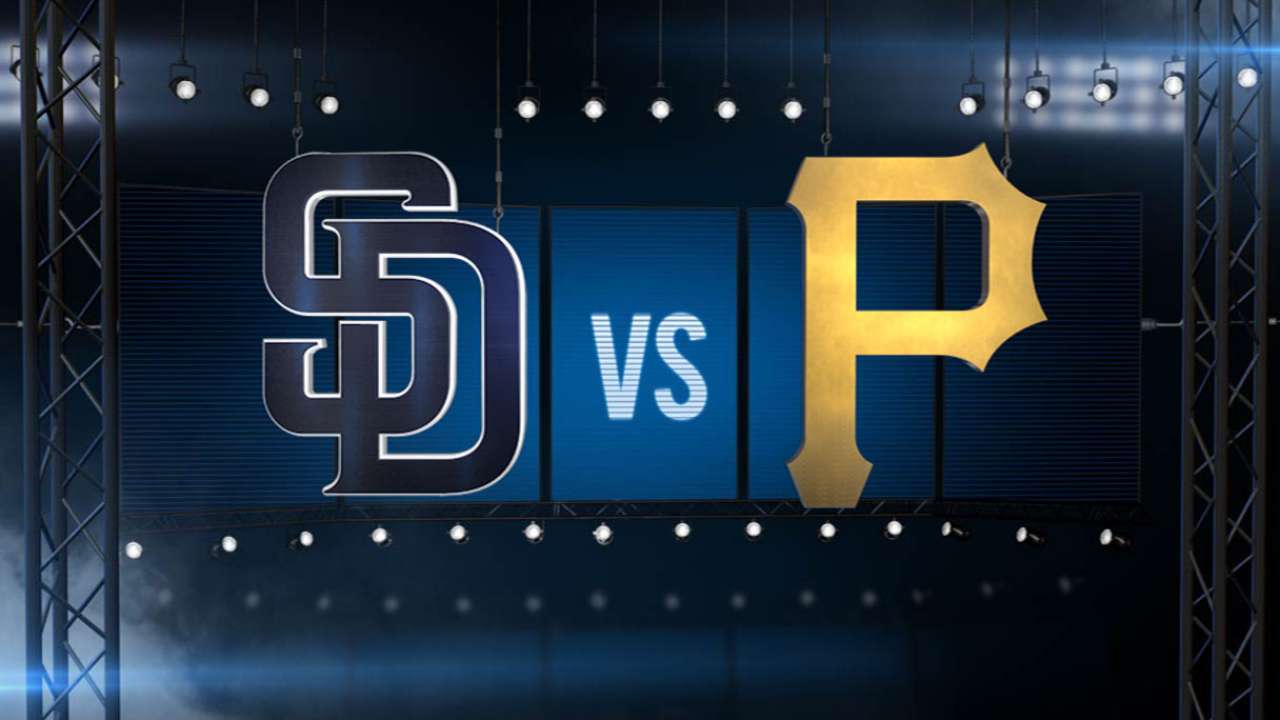 Padres manager Pat Murphy was probably happy to see his son-in-law, Pedro Alvarez, in the opposite dugout before the start of Monday's series opener against the Pittsburgh Pirates. At the close of the game however, Murphy probably wasn't so pleased, as his son-in-law would deliver a game-winning RBI single in the ninth to deliver a 2-1 loss to the Padres in the first game of a three-game set at PNC Park. Despite seven strong innings from starter James Shields and a combined seven hits from the Padres' offense, the Friars were unable to deliver the "big inning" to put San Diego over the Bucs.
Shields undeniably threw his best start of the season. The Padres' ace threw seven innings of one-run baseball, surrendering only one unearned run on two hits while striking out three. Shields' performance was good enough for him to earn a quality start and lower his ERA from 4.14 to 3.88, but unfortunately his stellar start was not enough to factor into the final outcome of the game.
San Diego's only offense of the evening came in the second inning after Alexi Amarista lifted a fly ball into right-center to score Yonder Alonso on a sacrifice fly with the bases loaded. The offensive highlight from Monday would be that Amarista's RBI stood as his 19th of the season, while Alonso and Jedd Gyorko would each enjoy multihit games after going 2-for-3 and 2-for-4, respectively. Off the diamond, another offensive highlight came in the form of Justin Upton being named to the 2015 National League All-Star team. Unfortunately, Upton saw his perfect streak of stolen bases come to an end. He was caught stealing for the first time in 17 attempts this year.
The Padres will now try to even out the series behind the capable arm of Tyson Ross on Tuesday for game two of three against the Pirates. In case you missed it, here are some highlights and stories that may have passed you by on Monday:
Padres' postgame recap: Shields great, but Padres fall in walk-off loss
Shields throws seven strong innings and strikes out three: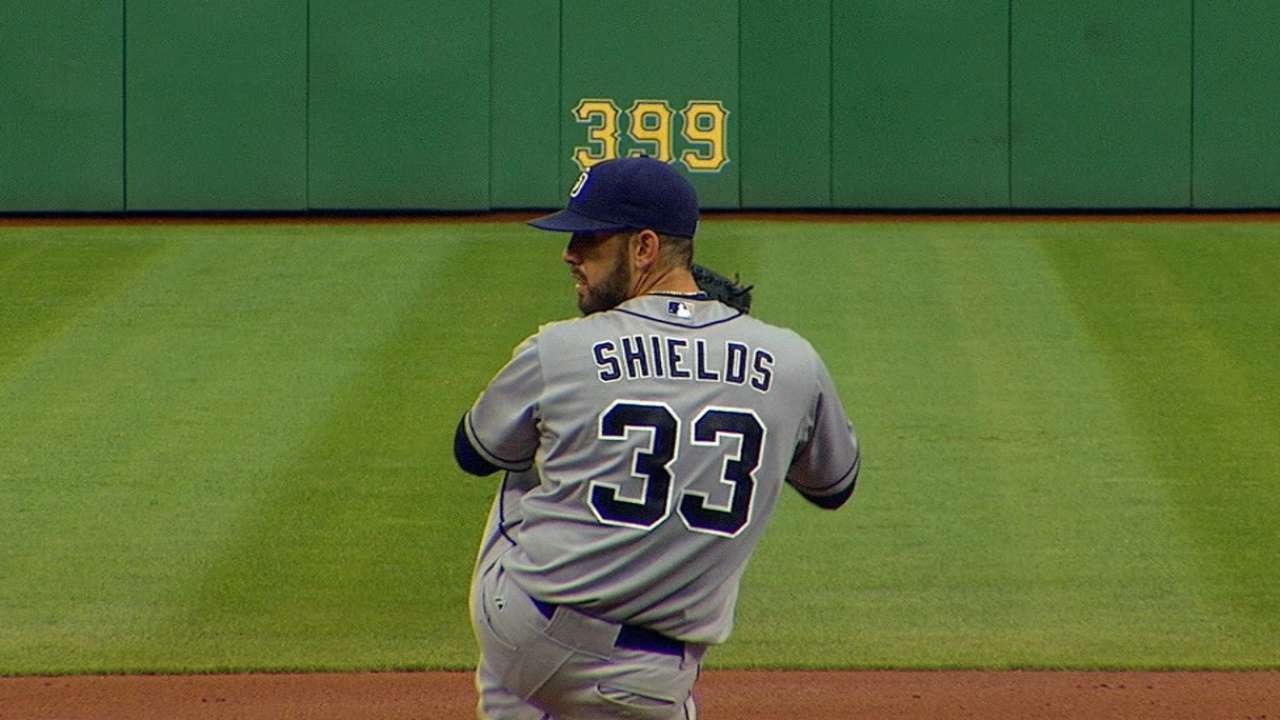 Amarista's RBI sacrifice fly opens the scoring in the second inning: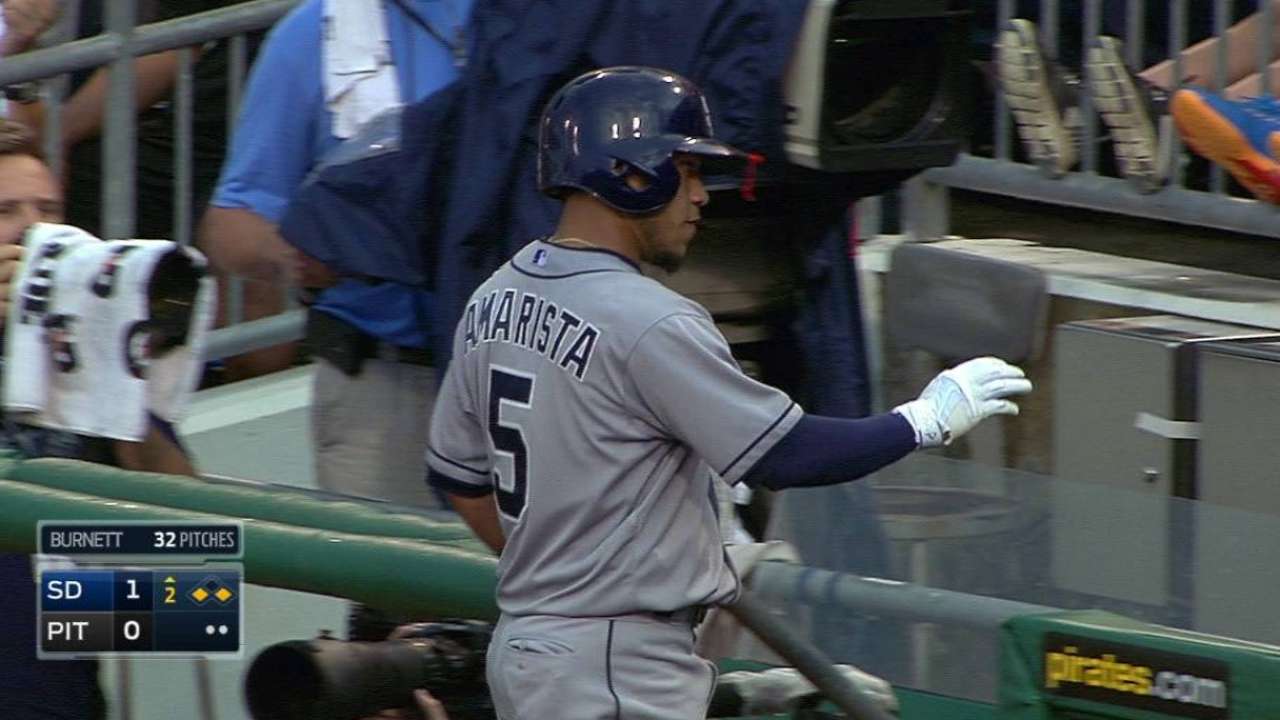 Upton discusses excitement in being elected to his third All-Star Game: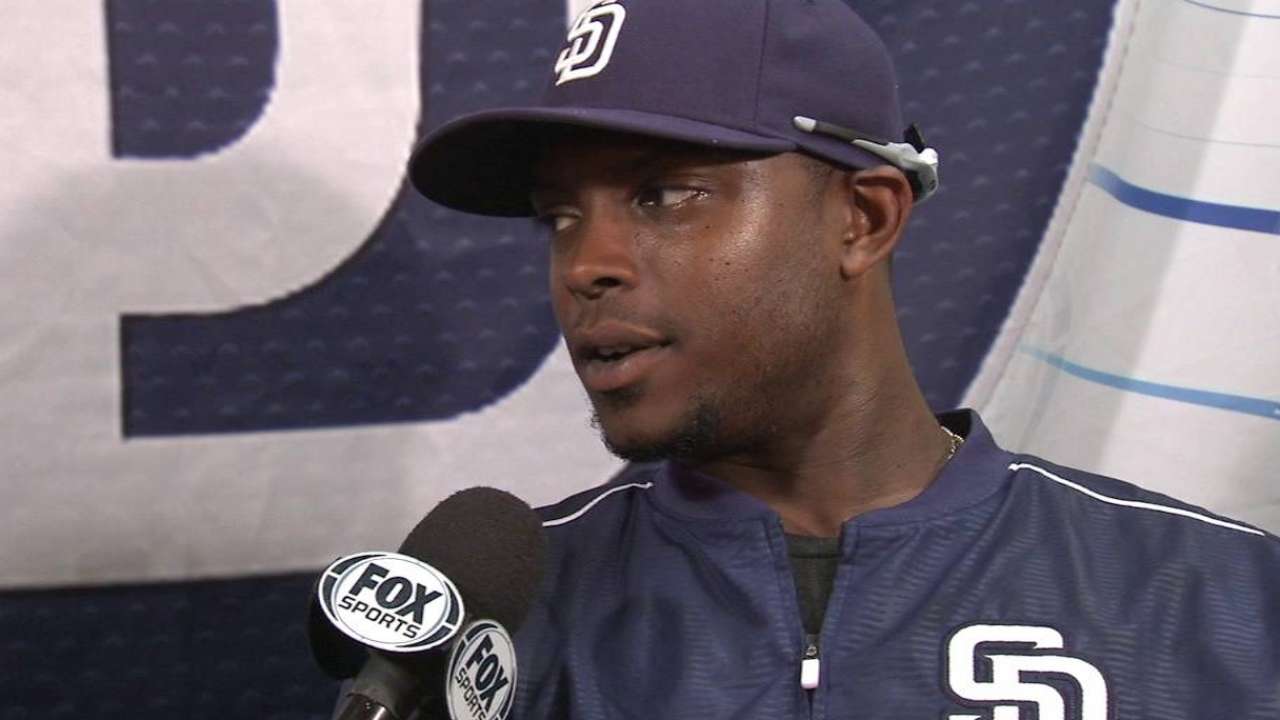 Don't believe him? Just watch: Upton to represent Padres in All-Star Game
Padres' ace puts up big numbers away from home: Shields makes impressive start on the road
Bump in the road gets bigger for young lefty: Luebke suffers setback during rehab
Down on the Farm: Goebbert, Medica pace Triple-A El Paso
Murph's Musings: Murphy talks about family reunion, Norris in lead-off spot
Notable Notes: Game Notes @ PIT (07.06) Shields toes the Rubber as Friars Kick off Series in Pittsburgh
Looking forward:
Friar Forecast: Padres look for Ross to even series in Pittsburgh
Tuesday's probable pitchers: Tyson Ross (5-7, 3.63 ERA) vs. Francisco Liriano (5-6, 2.99 ERA)