Jaso activated from DL; Souza sidelined
Right-hander Guilmet designated for assignment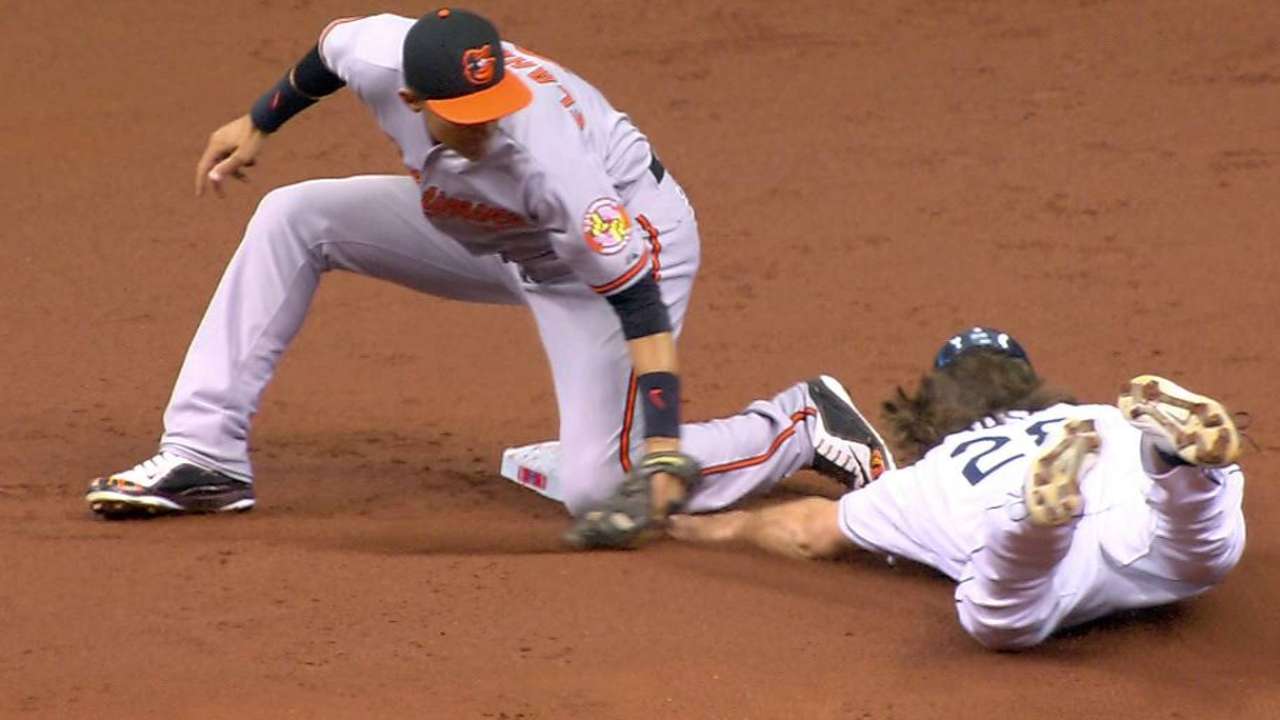 KANSAS CITY -- John Jaso returned to the Rays on Tuesday, ending a lengthy stint on the disabled list. Meanwhile, Steven Souza Jr. went on the DL, retroactive to Monday.
In addition, right-hander Preston Guilmet was designated for assignment.
The earliest Souza can return would be during the Phillies' series after the All-Star break. Tampa Bay will open the second half at Toronto.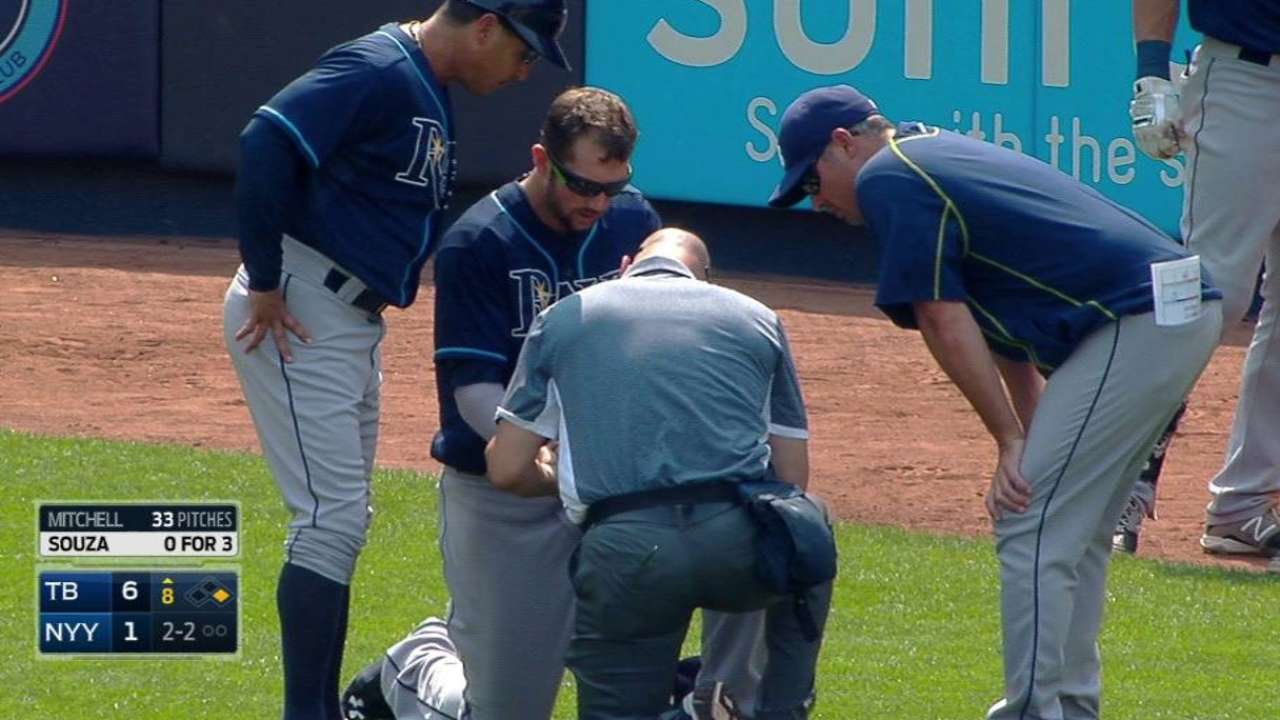 The Rays will get a little break since a portion of the time Souza will miss will come during the All-Star break. Nevertheless, manager Kevin Cash called the timing unfortunate.
"[Steven is] going to miss some time after the All-Star break," Cash said. "He's a big part of what we're doing. It's kind of a freak injury. So it's a little bit frustrating. But it's not something we can wait for, say, three or four days, then have him play and the thing opens back up, then we're 20 days out. Hopefully, this heals up pretty quickly."
Souza had to leave Sunday's game with the Yankees after getting hit by a pitch from right-hander Bryan Mitchell on the pinkie of his right hand. Souza came away with a deep laceration that required three stitches. He finished running the bases and scored in Tampa Bay's four-run eighth, but he did not return to the field to play defense.
X-rays of the finger on Sunday were negative, and Souza had further tests in Kansas City on Monday. Tendon damage has been "ruled out at this point," according to Souza. But the finger remains swollen, and he still does not have feeling.
"If I play right now, there's a better chance of [the stitches] popping open and missing more time," Souza said.
Jaso went on the disabled list on April 10 with a contusion on his left wrist.
"I knew after what [head athletic trainer] Ron [Porterfield] told me it was going to be a long ride to get here," Jaso said. "But I didn't know what to expect. ... I wasn't expecting [three months], but it definitely feels good to be back."
Monday night, Jaso played left field for Triple-A Durham and went 0-for-2 against Norfolk before leaving after the third inning.
Jaso got injured in the first inning of Tampa Bay's first game of the season on April 6. After walking, he tried to advance to second on a ball in the dirt, but he was thrown out sliding headfirst. In the process, Orioles shortstop Ryan Flaherty's knee came down on Jaso's wrist.
Bill Chastain is a reporter for MLB.com. This story was not subject to the approval of Major League Baseball or its clubs.