MLB.com Columnist
Roger Schlueter
Stats of the Day: Complete duel in the books
Sale, Buehrle each go the distance in speediest 9-inning game since '11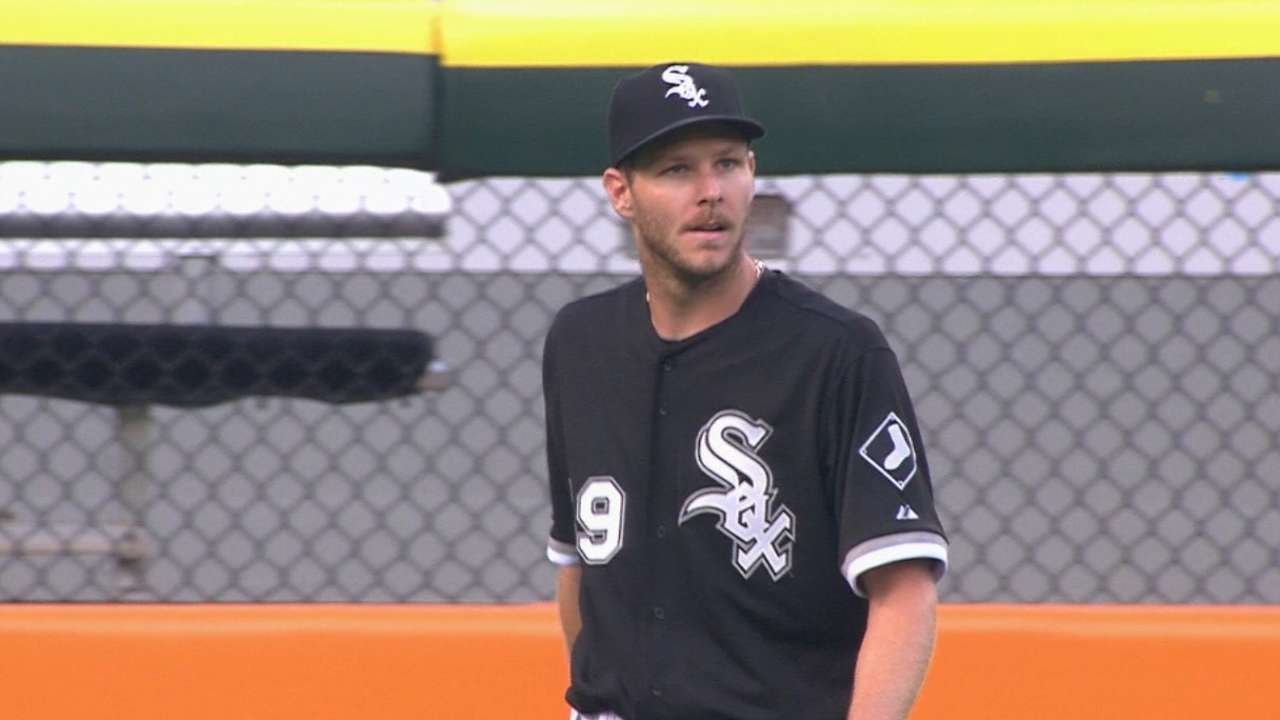 Here are five interesting items from around the big leagues on Monday ...
• Chris Sale (9.0 IP, 6 hits, 2 ER) and Mark Buehrle (8.0 IP, 9 hits, 0 ER) each went the distance as the White Sox defeated the Blue Jays, 4-2, on Monday. This game took an hour and 54 minutes to complete -- the shortest nine-inning game since Aug. 9, 2011, when the Rays and James Shields beat the Royals in one hour and 53 minutes. Sale's streak of double-digit strikeout games ended at eight (he fanned six), but he now has 147 strikeouts on the season -- the most by a White Sox pitcher by the All-Star break. In 1973, Wilbur Wood had 142.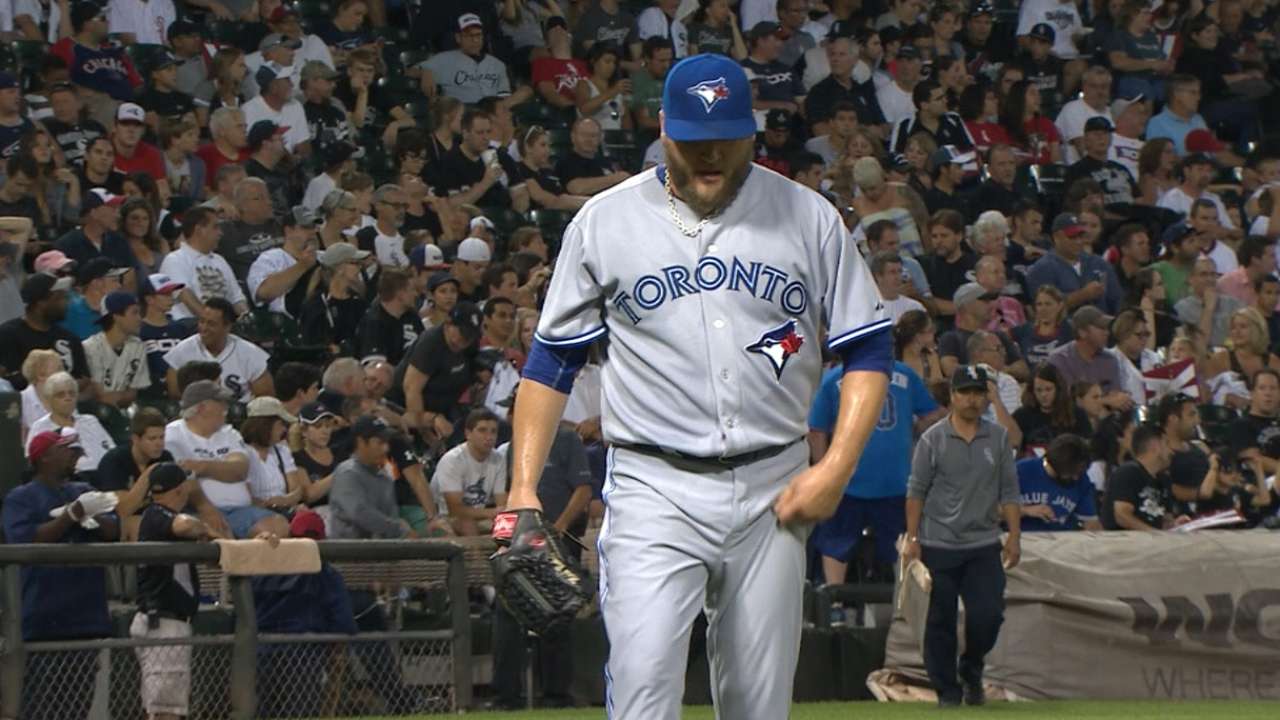 • Andrew McCutchen scored both of the Pirates' runs in the club's 2-1 victory over the Padres. The All-Star center fielder doubled and walked twice in the victory. With the night's performance, McCutchen has a slash line of .299/.395/.497. If he can finish 2015 with a .300/.400/.500 slash, it will mark the fourth season he's hit that line. And if he does that, he will be the sixth center fielder to have at least four seasons at .300/.400/.500 through his age-28 season. Ty Cobb, Tris Speaker and Mickey Mantle all had five, while Joe DiMaggio and Willie Mays each had four.
• Dallas Keuchel allowed three runs in six innings and came away a winner as the Astros defeated the Indians, 9-4. Keuchel is the third Astros left-hander in the franchise's history to record at least 11 wins by the All-Star break, joining Jerry Reuss (11 wins in 1973) and Mike Hampton (11 in 1999).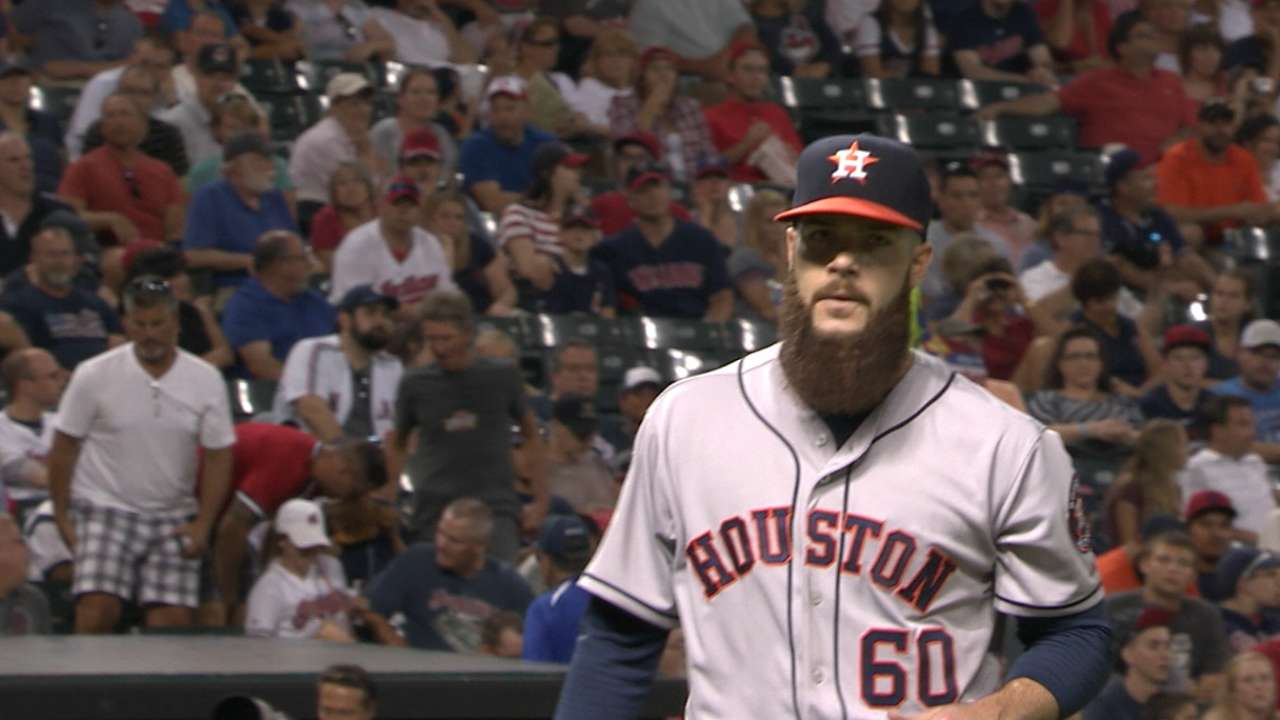 • In a 5-3 Braves win, A.J. Pierzynski collected four hits. Pierzynski has caught more than 1,800 games and has recorded more than 1,900 hits. He is one of five Major Leaguers to be able to make this claim, joining Ivan Rodriguez, Carlton Fisk, Jason Kendall and Gary Carter.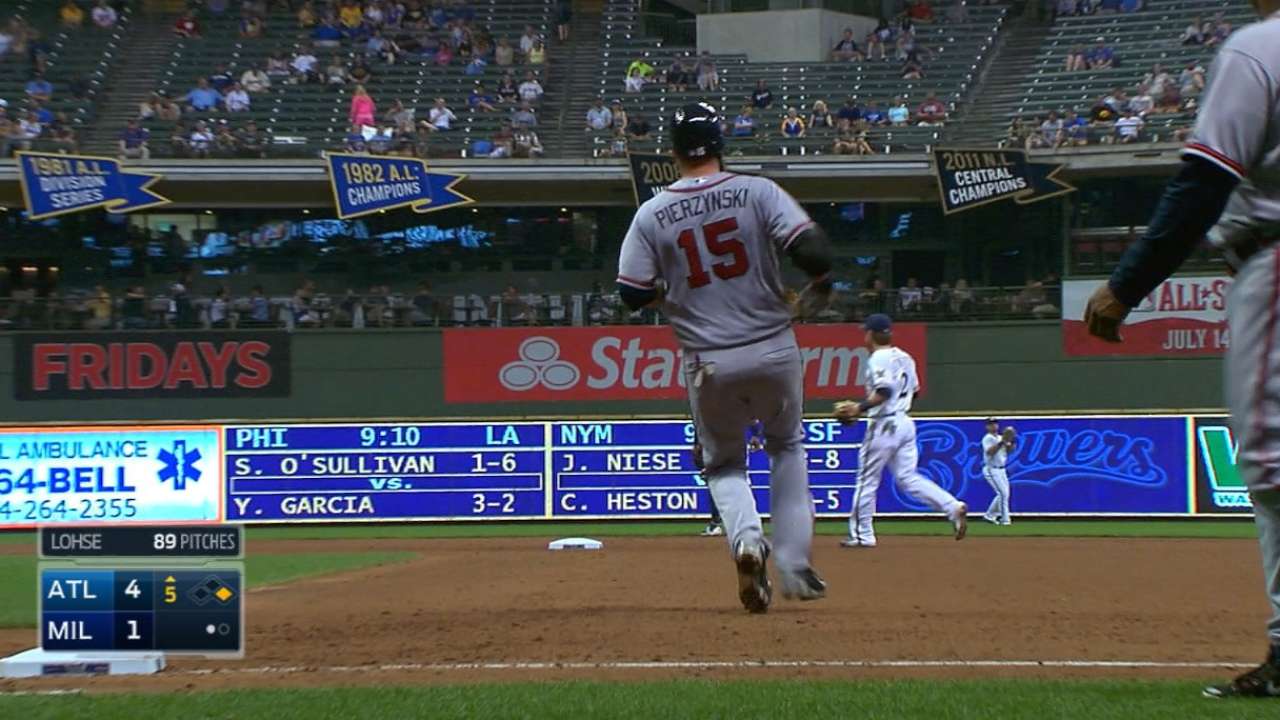 • In the Orioles' loss, Manny Machado led off the top of the first with his 18th home run of the season. While batting first, Machado has hit 14 homers. Dating back to 1914, Machado is one of seven players to be in an age-22 or younger season and have at least 14 home runs from the No. 1 spot in the order. In 2012, Mike Trout had 30 -- the most among this group.
Milestone watch for Tuesday
• Dee Gordon has 116 hits, leaving him one shy of tying Juan Pierre (117 in 2003) and Hanley Ramirez (117 in 2007) for the most ever for a Marlins player by the All-Star break.
• Brian Dozier needs one extra-base hit to pass Heinie Manush (1934) and Bob Allison (1964) for the most by a Senators/Twins player by the All-Star break.
Roger Schlueter is a contributor to MLB.com. This story was not subject to the approval of Major League Baseball or its clubs.