Iwakuma's return from DL marred by homers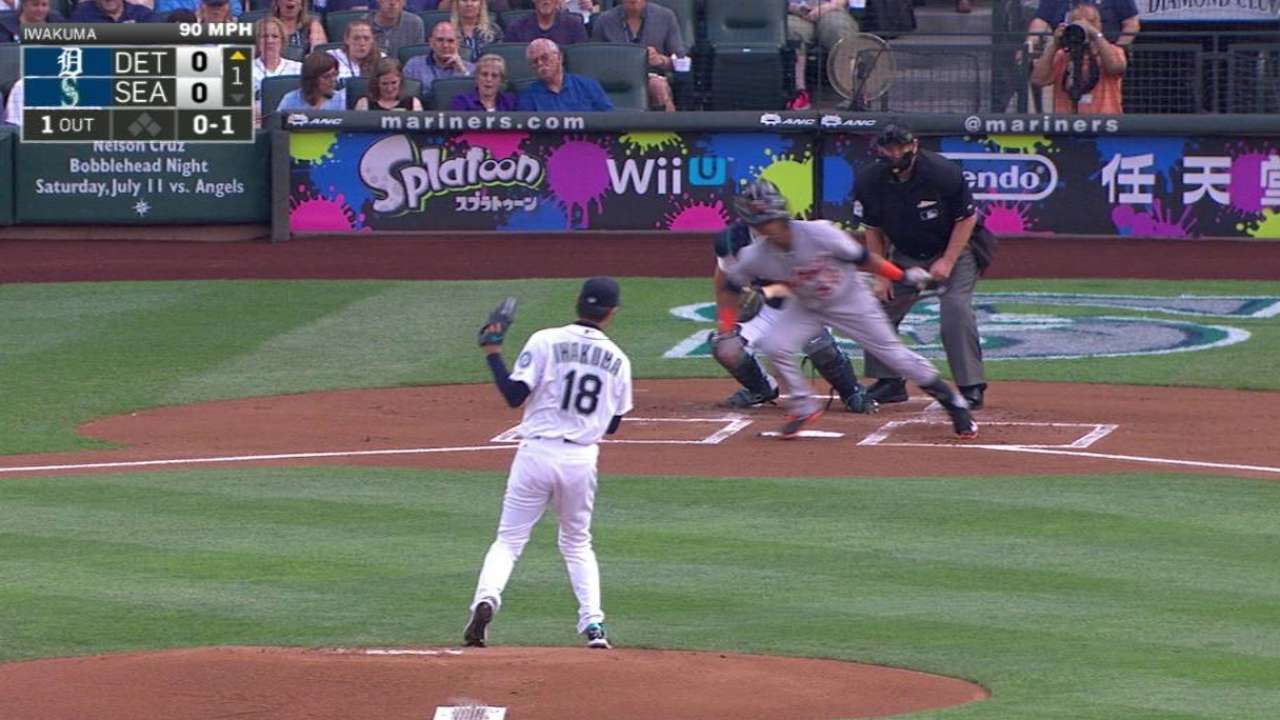 SEATTLE -- Last Tuesday night in Tacoma, Mariners pitcher Hisashi Iwakuma kept the ball down, kept hitters off balance and threw his 84-mph splitter with consistency in his third and final Minor League rehab start. Mentally and physically, he said he was ready for his return to the Mariners.
Six days later, Iwakuma (0-1, 7.17 ERA) left his first Major League start since April 20 disappointed he could not keep the Tigers in the ballpark in a 12-5 loss for the Mariners, but he was pleased with his health after the five-run, 68-pitch outing.
The 34-year-old right-hander lasted five-plus innings and struck out three without allowing a walk in his return from 11 weeks on the disabled list with a strained right lat muscle, but allowed four solo home runs to an offense that had 19 hits.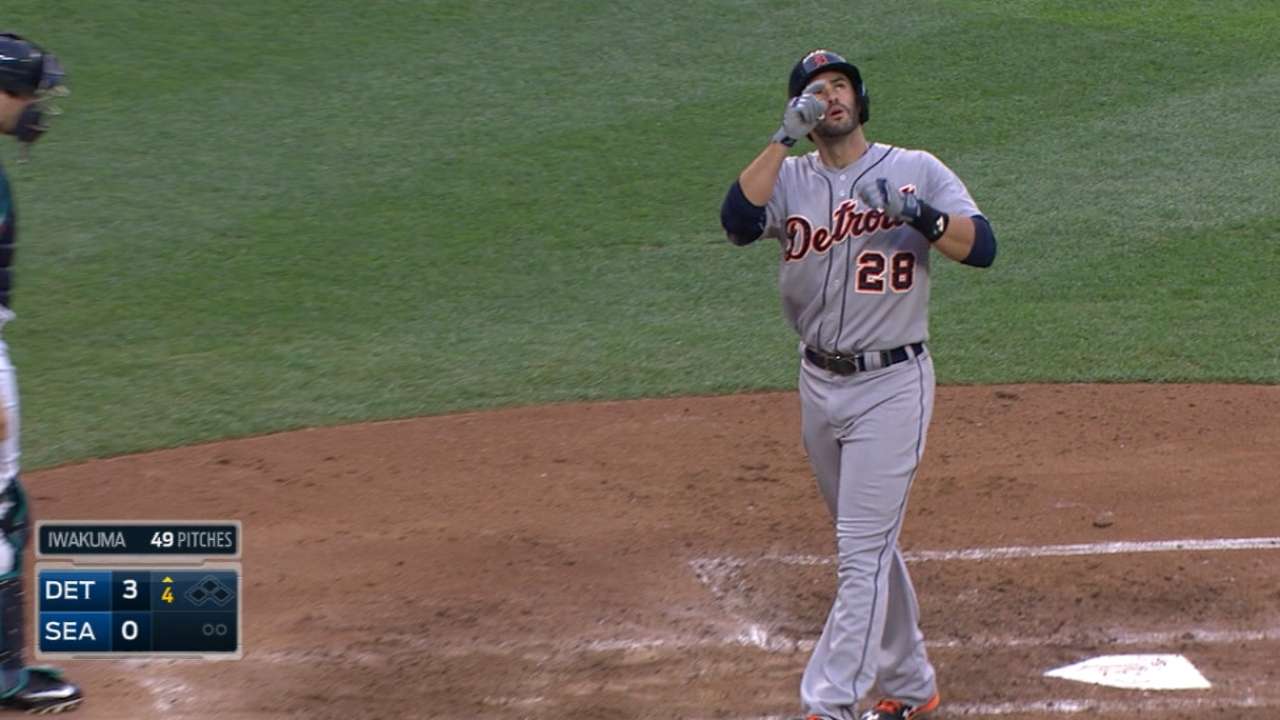 "Obviously giving up four home runs is not good, but bottom line, I'm healthy so that's a good sign and I was able to make good pitches in certain situations," said Iwakuma through interpreter Antony Suzuki.
Iwakuma cruised through the Tigers' lineup early, throwing just 13 pitches in the first inning and retiring the first five hitters he faced. But his trouble began with two outs in the second inning, when he left an 0-1 slider up in the zone to Nick Castellanos, a pitch the Tigers' third baseman lifted 372 feet to left field to give Detroit an early 1-0 lead.
Two innings later, Iwakuma surrendered back-to-back homers to Victor Martinez and J.D. Martinez, extending the Tigers' lead to 3-0. Iwakuma said he made a good pitch to Victor Martinez -- an 85-mph splitter down in the zone -- that the Tigers designated hitter just managed to square up, but he left a slider up to J.D. Martinez.
"It was there," Iwakuma said of his slider. "It's starting to dive a lot better than it had in previous rehab starts, so it will get better."
In just four starts and just 21 1/3 innings this season, Iwakuma has allowed nine home runs. In 179 innings in 2014, he surrendered just 20.
Mariners bench coach Trent Jewett said Iwakuma's home run troubles this season are less a cause for concern and more the result of his pitches finding too much of the strike zone.
"I don't know that it's a problem," Jewett said. "You obviously don't want to see the ball go over the fence, but that's what the opposition is trying to do. I don't know if you can pinpoint the difference between a line drive to left field and a home run over the left-field wall."
Iwakuma said his short outing in his return to Safeco Field Monday night came down to command of his offspeed pitches, which he is confident he'll get a feel for as he continues to log Major League innings.
"It's hard to get that sharpness back," Iwakuma said. "As you go through the process it will come back."
Andrew Erickson is an associate reporter for MLB.com. This story was not subject to the approval of Major League Baseball or its clubs.