Bogaerts boosts Final Vote candidacy
With his team down two, delivers clutch three-run single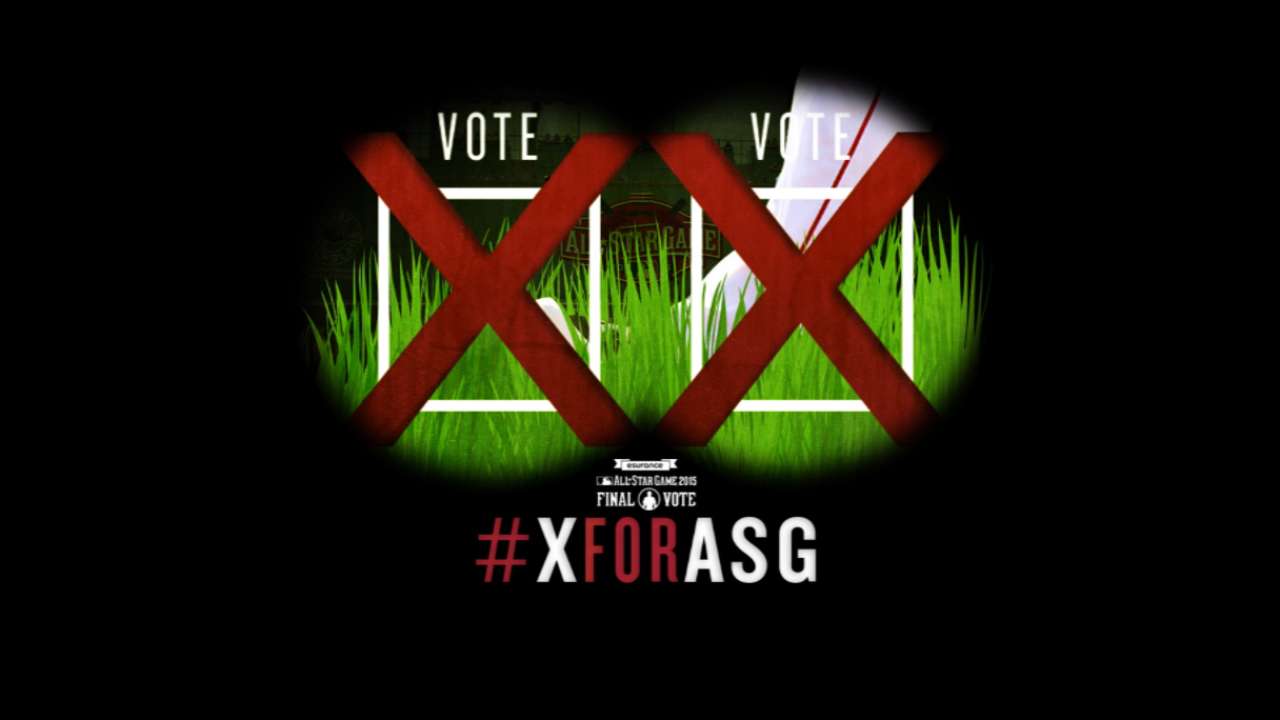 BOSTON -- The power of Red Sox Nation should stretch from Boston to Aruba when it comes to supporting Xander Bogaerts in the Esurance MLB All-Star Game Final Vote, as the 22-year-old continues his quest to be Boston's youngest All-Star since Tony Conigliaro in 1967.
And the impressive three-run single Bogaerts clubbed against nasty Marlins righty Carter Capps in the bottom of the seventh to help the Red Sox to a 4-3 victory on Tuesday night at Fenway Park certainly didn't hurt his cause.
"Red Sox fans tend to vote a lot for their guys, and hopefully they vote a lot tonight," said Bogaerts, who delivered his clutch knock with two outs and his team trailing by two runs.
Bogaerts is now the player the Red Sox want at the plate with the game on the line.
• Bogaerts fights off nasty pitch for rare three-run single
"Right man, right spot," said Red Sox manager John Farrell.
Through 81 games, Bogaerts is hitting .304 with 19 doubles, three triples, three homers and 40 RBIs.
"It's been an honor to be mentioned in that category in the Final Vote," said Bogaerts. "We'll see what happens. The main focus right now is just helping the team win."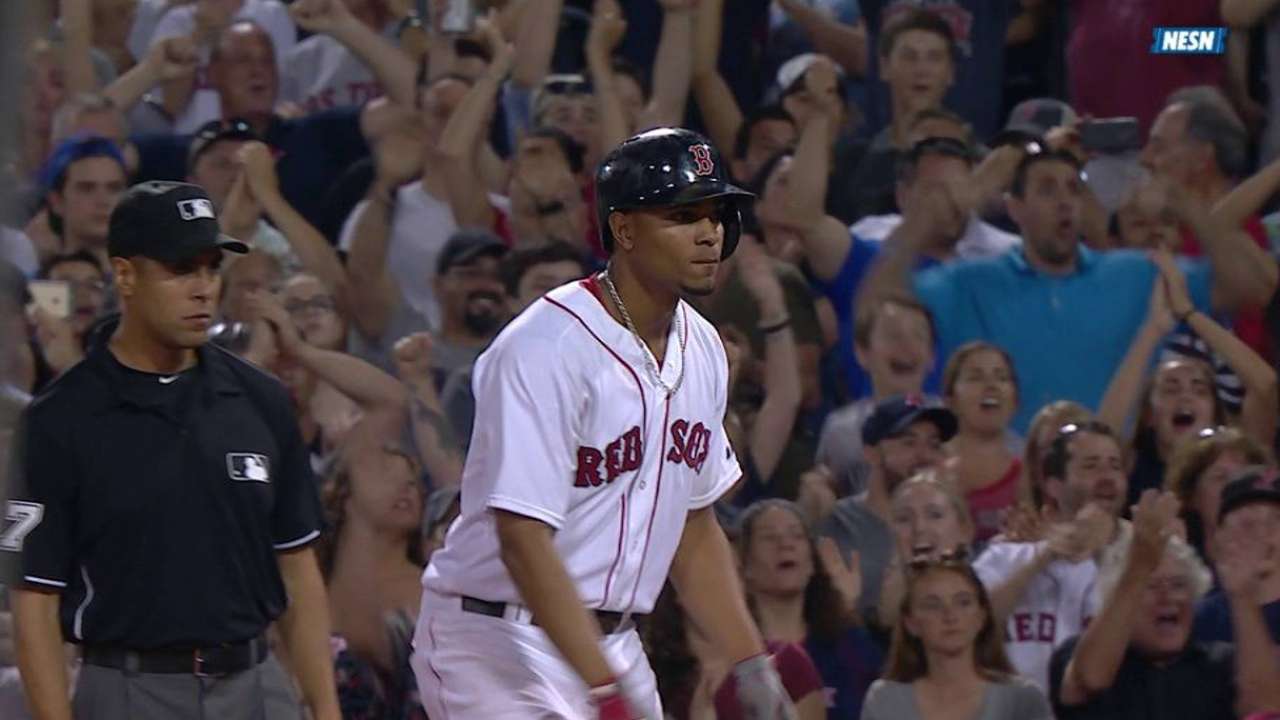 The hashtag the Red Sox created to support Bogaerts this week is #XFORASG.
"There's always going to be a lot of excitement going on," said Bogaerts. "We'll see what happens in the end. The fans will find out, definitely. Boston has some great fans. Hopefully we can make a push."
And from the beaches of Aruba, where Bogaerts learned the game as a kid, they will be voting also.
"I just need all of Aruba to vote for me," quipped Bogaerts.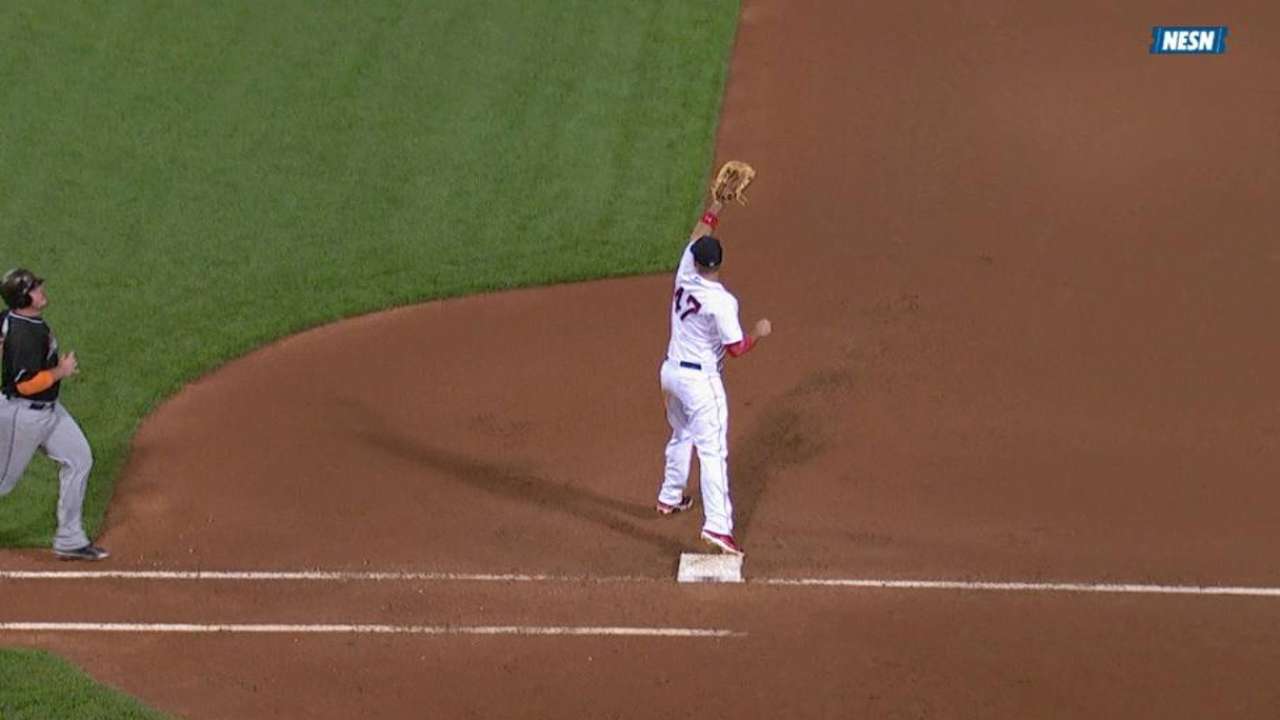 After going through his share of inconsistency offensively and defensively in his rookie season of 2014, Bogaerts has put it all together this season. Brock Holt is Boston's lone All-Star so far, being selected as a reserve by manager Ned Yost.
"Bogey, we've talked about a lot," said Farrell. "He continues to come along as a player. He's doing a great job, and hopefully that's going to generate the recognition he deserves. He's in with a very good and talented group of five guys for that last spot. I'm proud of both guys, where they are."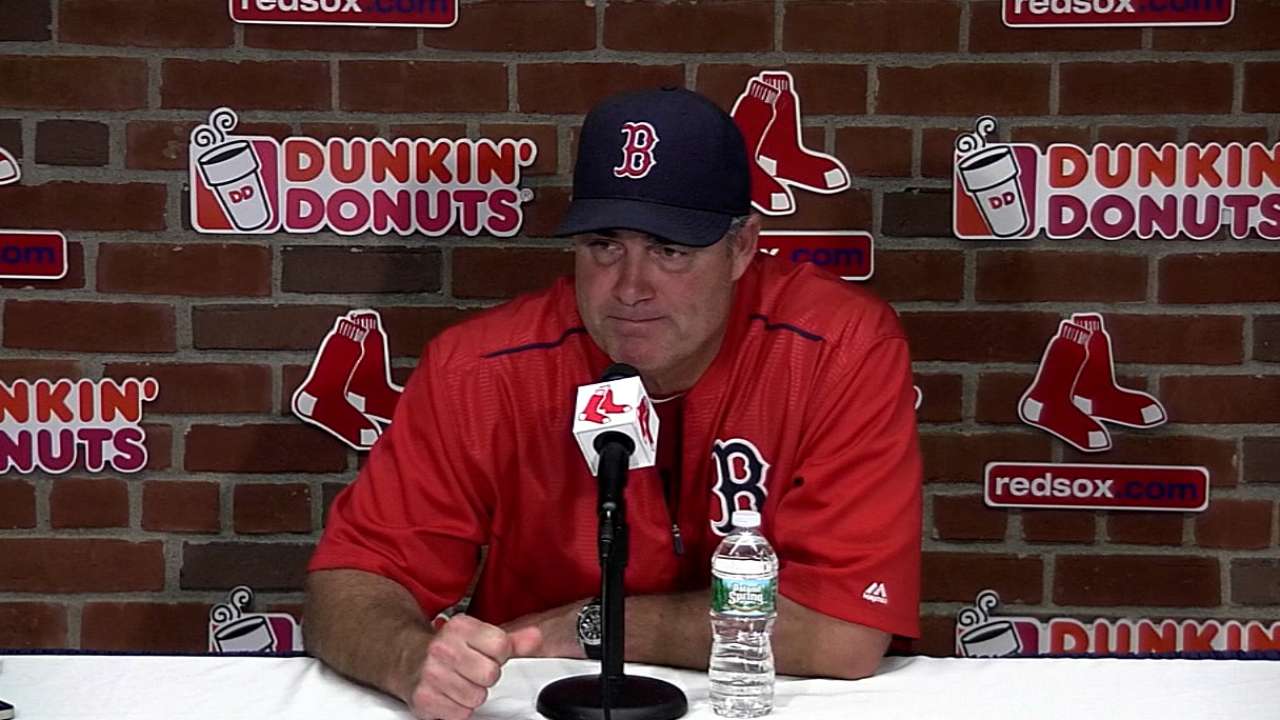 The other four AL players on the Final Vote are Yoenis Cespedes (Tigers), Brian Dozier (Twins), Brett Gardner (Yankees) and Mike Moustakas (Royals).
"Great guys, guys that play pretty good baseball and have been having a great season also this year." Bogaerts said of the competition. "We'll see what happens. It's going to be exciting, that's for sure."
During the Midsummer Classic in Cincinnati on Tuesday, July 14, fans can once again visit MLB.com to submit their choice for the Ted Williams Most Valuable Player Award presented by Chevrolet. Voting exclusively at MLB.com, online and via their mobile devices in the 2015 All-Star Game MVP Vote presented by Chevrolet, the fans' collective voice will represent 20 percent of the overall vote that determines the recipient of the Arch Ward Trophy.
MLB.TV Premium subscribers will be able to live stream the All-Star Game via MLB.TV through FOX's participating video providers. Access will be available across more than 400 supported MLB.TV platforms, including the award-winning MLB.com At Bat app. MLB.com will provide extensive online coverage of the All-Star Week festivities, including the 2015 Gillette Home Run Derby presented by Head & Shoulders, part of Gatorade All-Star Workout Day on Monday, July 13. The Derby will feature a new format with brackets and timed rounds and will be broadcast live by ESPN and MLB.com beginning at 8 p.m.
The 86th All-Star Game presented by T-Mobile will be televised nationally by FOX Sports (7 p.m. air time, 8:15 first pitch), in Canada by Rogers Sportsnet and RDS, and worldwide by partners in more than 160 countries. ESPN Radio and ESPN Radio Deportes will provide exclusive national radio coverage of the All-Star Game. MLB Network and SiriusXM will also provide comprehensive All-Star Week coverage. For more information, please visit allstargame.com.
Ian Browne is a reporter for MLB.com. Read his blog, Brownie Points, follow him on Twitter @IanMBrowne and listen to his podcast. This story was not subject to the approval of Major League Baseball or its clubs.