Haren notches 12th quality start, lowers ERA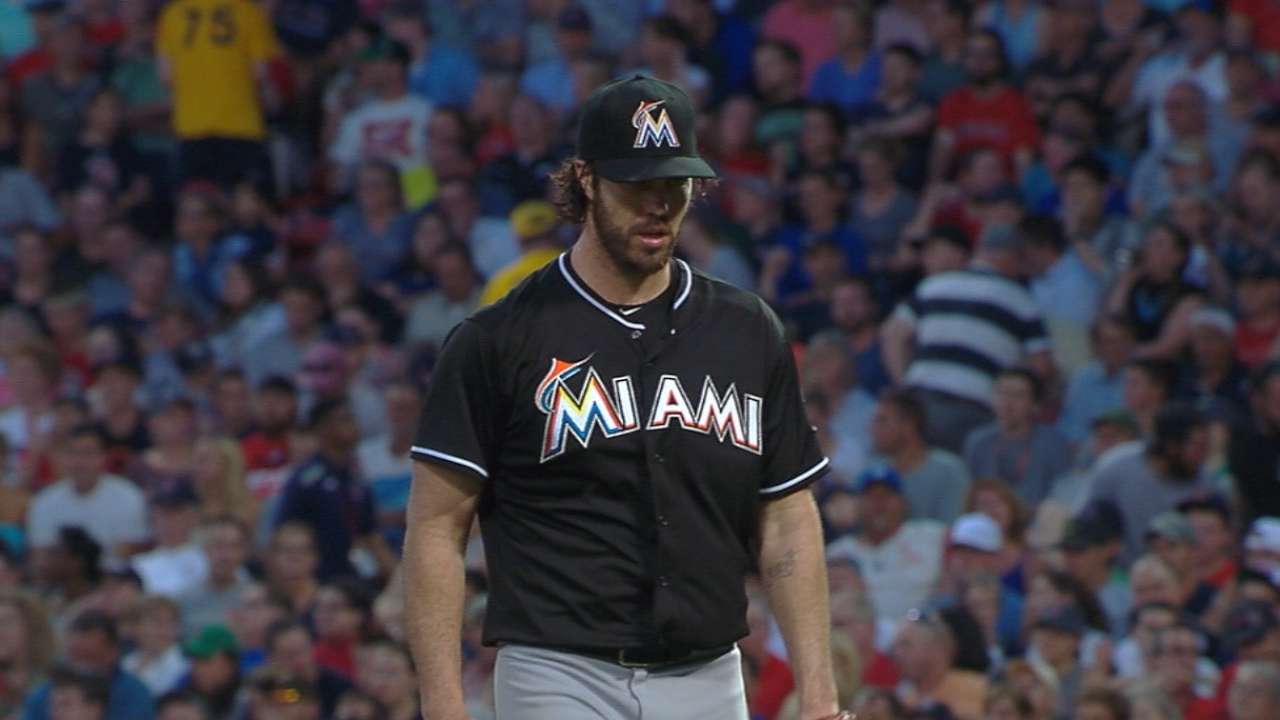 BOSTON -- When the Marlins acquired starter Dan Haren in December, they envisioned the right-hander bringing a stable, veteran presence to a fairly young rotation. On Tuesday night, he played that role once again in a 4-3 loss to the Red Sox.
Haren, handed a no-decision after Miami squandered a two-run lead in the seventh, allowed one run while working his way around baserunners through six solid innings. He allowed six hits, struck out five and walked one.
The performance gave Haren his 12th quality start this season and lowered his ERA to 3.11 over his last 10 outings.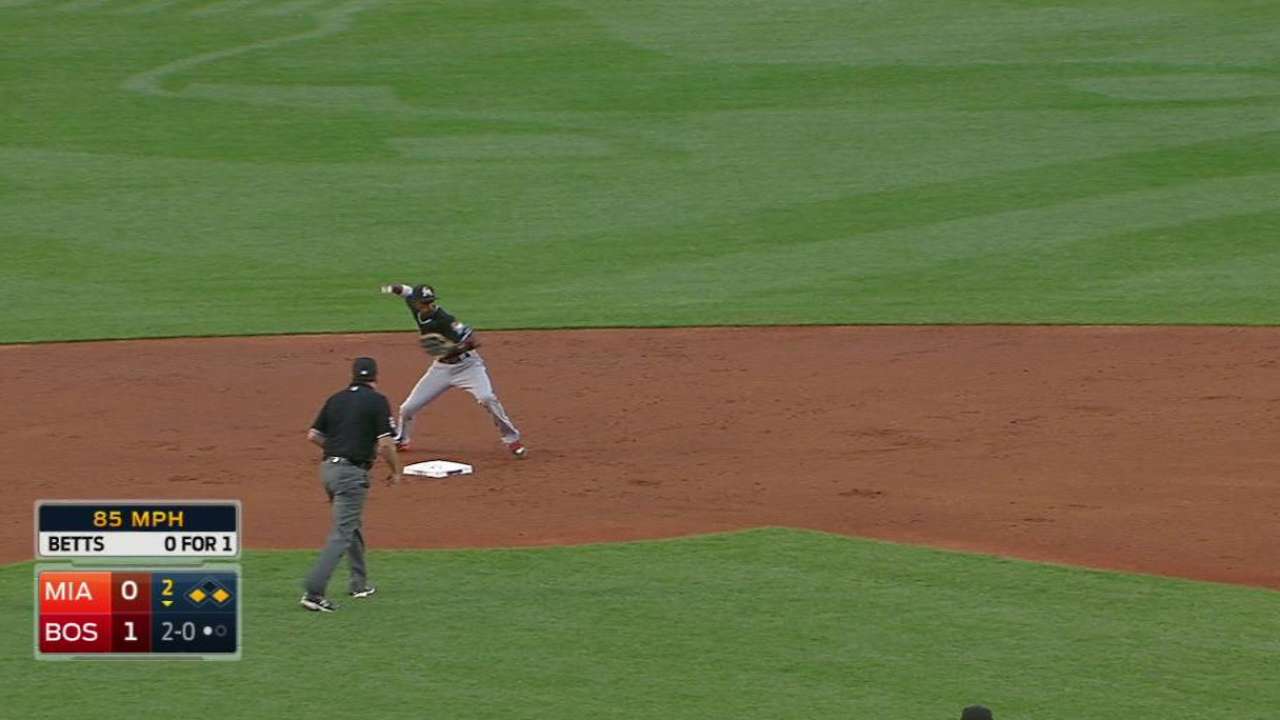 "Dan Haren pitched an outstanding game again, gave us six strong innings and battled all the way through it," manager Dan Jennings said. "Basically what he's done for us all year is put us in the position and give us a chance to win."
Haren was able to overcome some early inefficiency in the start, retiring eight of the last nine hitters he faced after needing 63 pitches to record his first nine outs. A pair of well-timed, inning-ending double plays -- one generated from Mookie Betts in the second, and another from Ryan Hanigan in the fourth -- helped to keep his pitch count in check as the game progressed.
But the most pivotal moment of Haren's outing came in the third, when he retired the heart of the Sox's lineup in order after allowing a single and a double to begin the inning.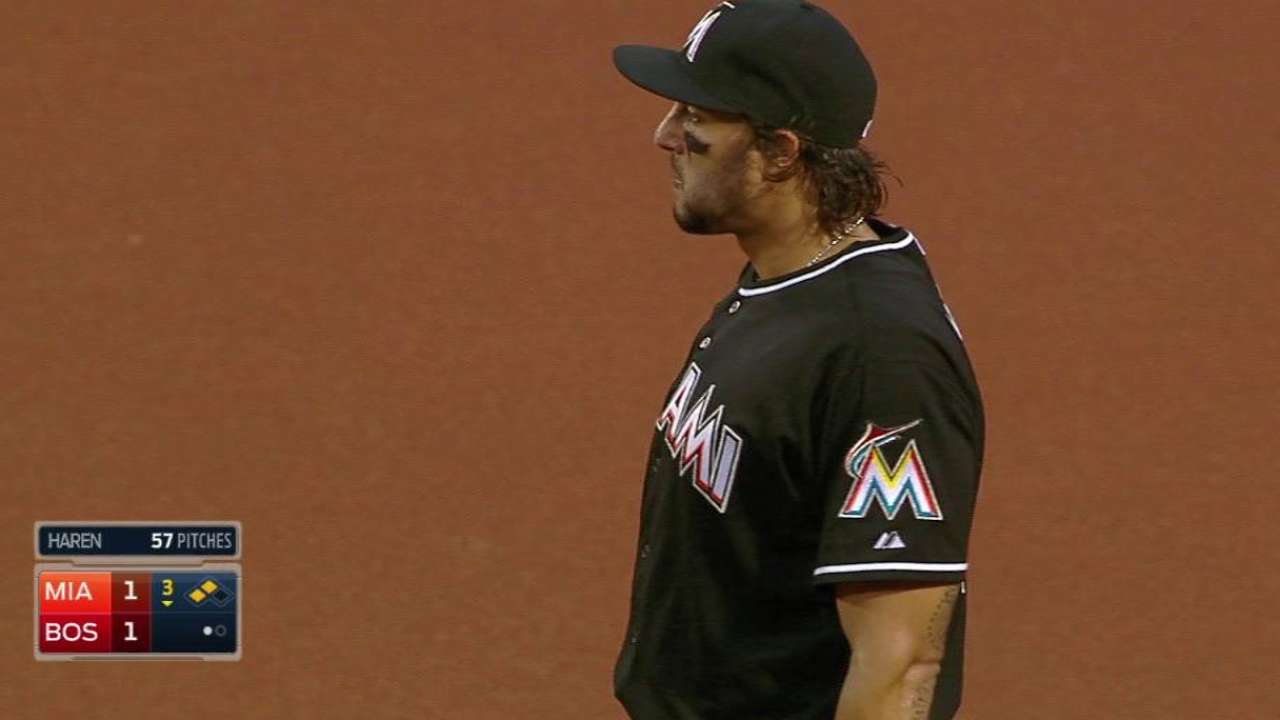 "I got out of that second and third, no-outs jam. After that, I was able to settle in a little better. They had a lot of guys on base early in the game," Haren said. "I was able to make some pitches, get out with some double plays. From then on, I settled in all right."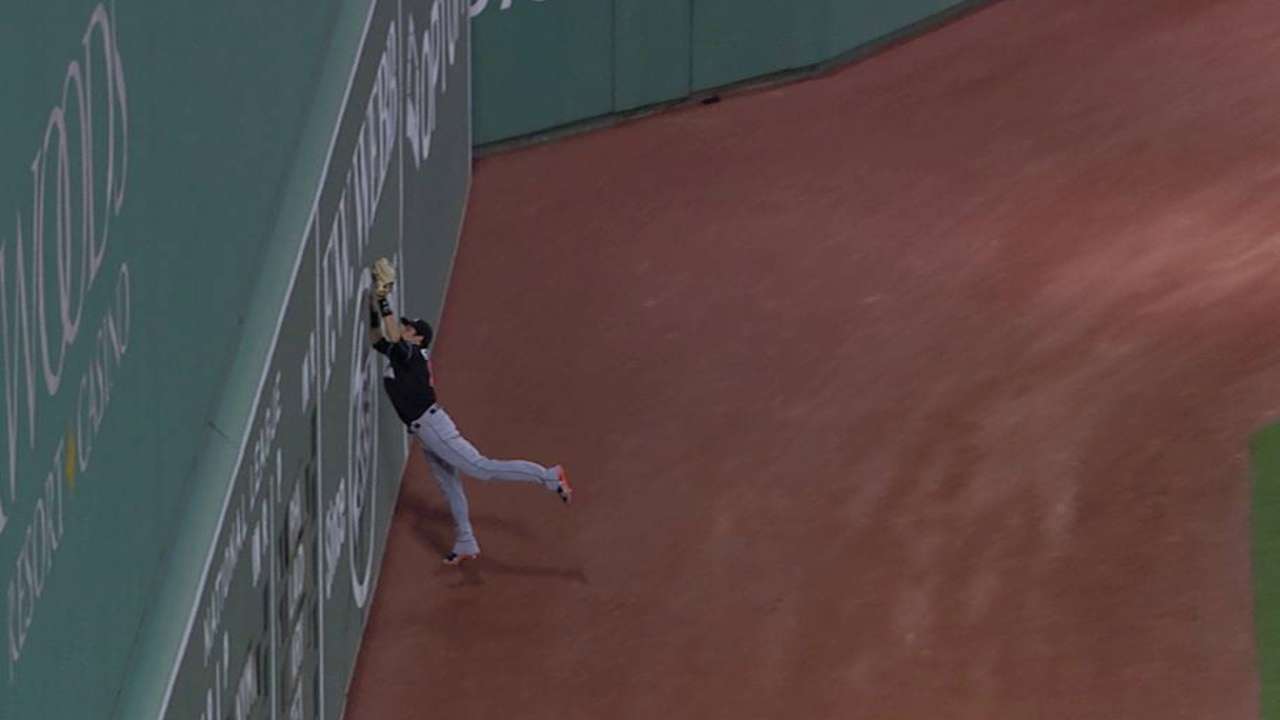 Haren also received a nice boost from Christian Yelich, who made an impressive leaping grab at the left-center-field wall to prevent Betts from recording a leadoff hit.
"Defense made some good plays. Yelich up against the wall, two double plays. That stuff happens, usually you pitch well," Haren said.
Alec Shirkey is an associate reporter for MLB.com. This story was not subject to the approval of Major League Baseball or its clubs.