Prado could return after All-Star break
Alvarez getting close to starting rehab assignment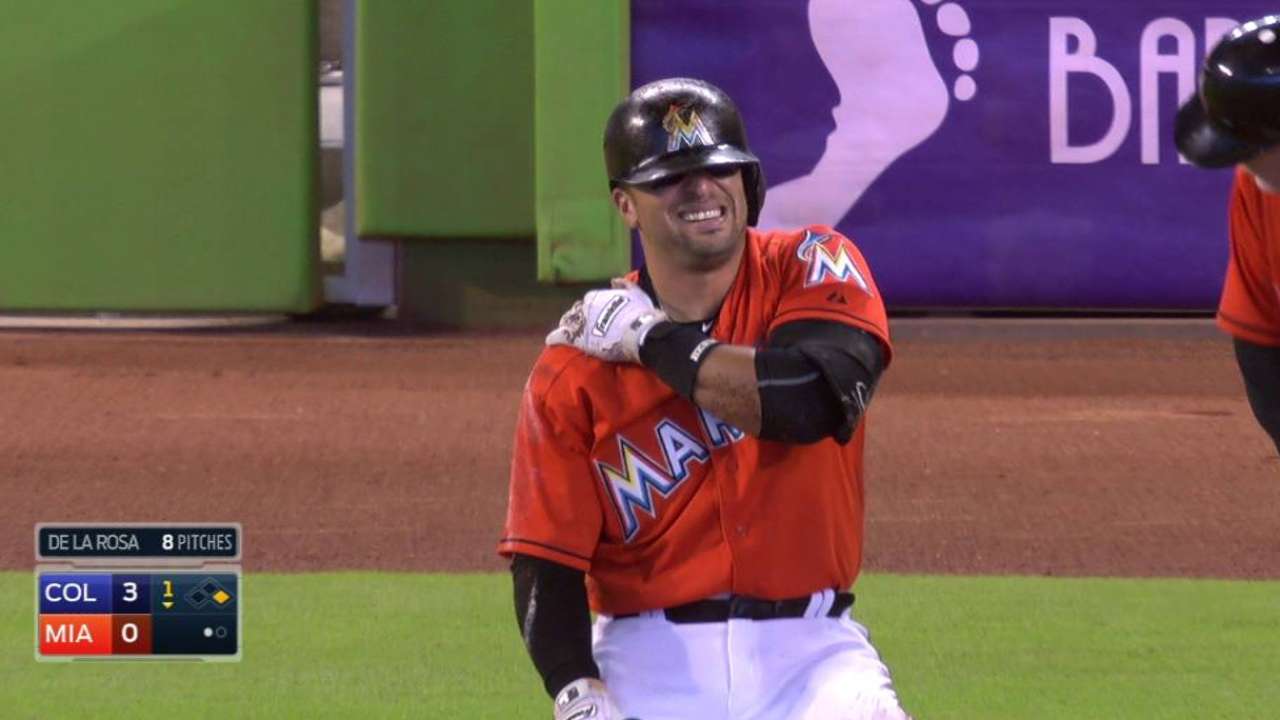 BOSTON -- The Marlins could begin the second half of the season a healthier ballclub, as third baseman Martin Prado began a rehab assignment on Tuesday night, and right-hander Henderson Alvarez is on track to start one of his own next week.
Prado, placed on the 15-day disabled list last month with a right shoulder sprain, served as the designated hitter for Class A Advanced Jupiter. He spent the last few weeks participating in a muscle strengthening program aimed at helping his recovery.
The club thinks Prado could return in time for its next road trip, a 10-game excursion that begins in Philadelphia on July 17. The veteran has hit .272 with four homers and 24 RBIs in 63 games this season.
"We're hoping, best case, probably not realistic to think he's back before the All-Star break," Marlins manager Dan Jennings said. "But just shortly after the All-Star break, he hopefully will be back."
Alvarez has required two separate DL stints because of inflammation in his throwing shoulder. The 25-year-old last pitched on May 22 -- one of only four outings this year, over which he went 0-4 with a 6.45 ERA -- but he appears on the verge of finally taking the hill in a game.
"He's getting close," Jennings said. "He's throwing bullpen [sessions] now. He's at about 40 pitches. He should be, sometime when the All-Star break starts, ready to begin his rehab outings. He's stretched out to 150 feet, and now it's just about building up a pitch count before we put him out in some games."
Alec Shirkey is an associate reporter for MLB.com. This story was not subject to the approval of Major League Baseball or its clubs.