MLB.com Columnist
Barry M. Bloom
Bochy agonized over final NL All-Star spots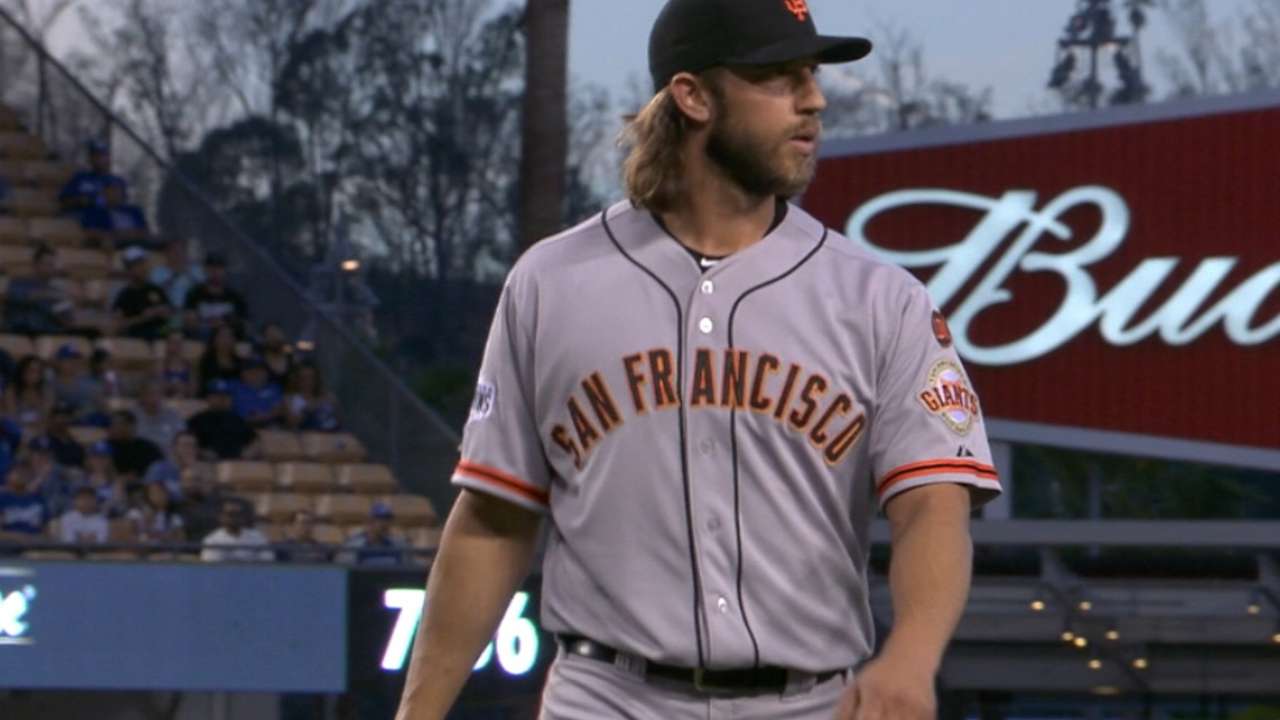 SAN FRANCISCO -- It's not easy filling out the roster of an All-Star team, Bruce Bochy said after the reserves and pitchers for his National League squad were announced on Monday.
"Who did I upset this time?" Bochy, the manager of the defending World Series champion Giants, said while seated behind the desk in his office at AT&T Park. "What are they saying out there? I only get nine picks and three of them had to go to teams that didn't have reps. So I don't get as many picks as some people may think."
Rest assured that the cavalcade of second-guessing had already started.
This was Bochy's fourth stab at it as NL manager, and in the end he had nine slots to fill after the fans elected the starting eight and the players picked another 16 position players and pitchers for the All-Star Game presented by T-Mobile to be played this year on July 14 at Cincinnati's Great American Ball Park.
These are always agonizing decisions, Bochy said. He knew he was going to take some grief immediately when he picked his own second baseman Joe Panik over Kolten Wong of the Cardinals. Ditto when he selected left-hander Madison Bumgarner over Clayton Kershaw of the Dodgers and Johnny Cueto of the Reds. Both Kershaw and Cueto are 2015 Esurance MLB All-Star Game Final Vote candidates.
"I called [Cardinals manager] Mike Matheny right away and explained it to him. He said he understood," Bochy said. "Madison was a no-brainer. I mean, you wind up leaving a lot of good players off. I'm disappointed for some of those guys. They had great numbers that warranted them being on the team."
• Four Giants headed to All-Star Game
Bochy could have taken more Giants, which is his discretion as the manager.
"If I wanted to get greedy," he said. "But I didn't."
Bochy mentioned relievers Santiago Casilla and Javier Lopez as possibilities, but he decided to use the path of least resistance. Add catcher Buster Posey, elected by the fans, and shortstop Brandon Crawford, picked by the players, and the Giants will have four guys on the eventual 34-man squad.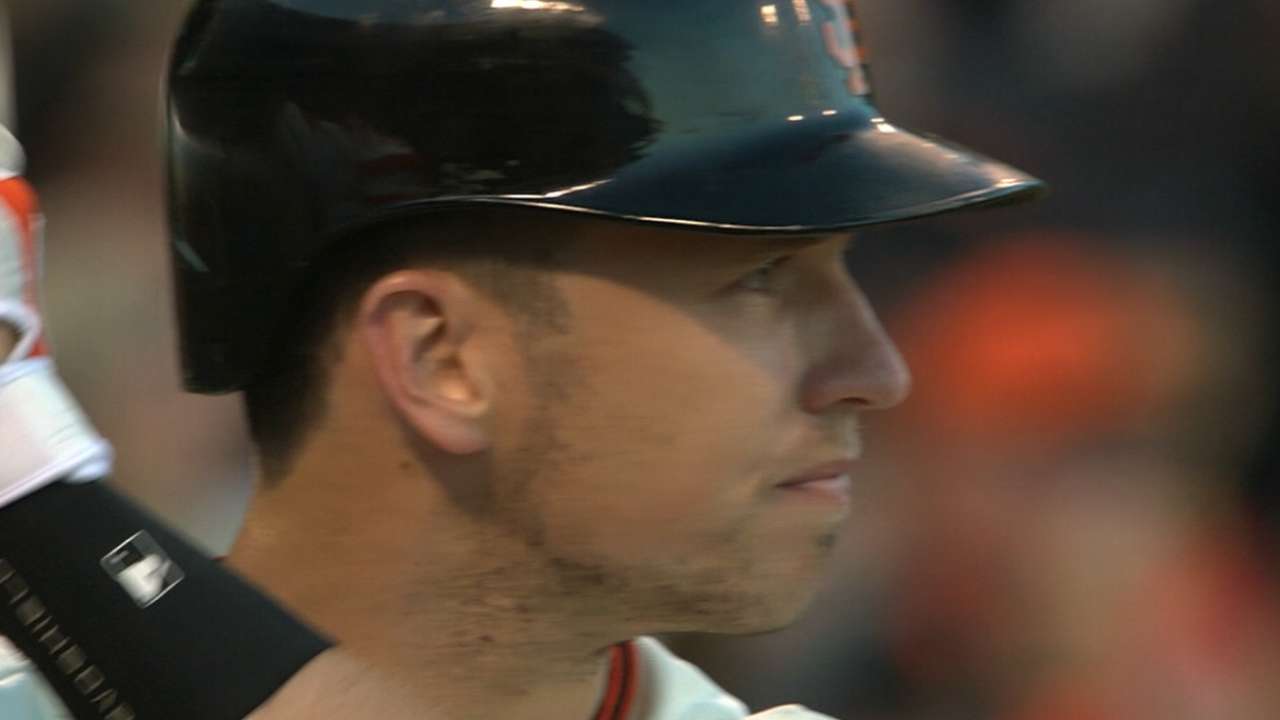 But this is nothing new. The Giants have won the World Series three times in the last five years, which means Bochy has managed the NL All-Star team every odd numbered year since then. In 2011, the Giants had five guys on the team and in '13 they had four.
"They're all difficult," said Bochy, who is given the starters and the player picks well in advance so he can fill out the rest of the roster according to the club's needs.
It's not as if this year he had much wiggle room. He had to set aside three of those NL slots to teams that were not yet represented. They went to outfielder Justin Upton of the Padres and closers Francisco Rodriguez of the Brewers and Jonathan Papelbon of the Phillies.
His last four picks were first baseman Adrian Gonzalez and catcher Yasmani Grandal of the Dodgers, and pitchers A.J. Burnett of the Pirates and Michael Wacha of the Cardinals. Bochy also picked Cubs rookie phenom third baseman Kris Bryant to replace the injured Giancarlo Stanton. Bryant was needed as the backup to starting third baseman Todd Frazier of the Reds, Bochy said.
"That pushed Kershaw, Cueto, [Carlos] Martinez and [Jeurys] Familia to the fan vote list," Bochy said. "And I added [Colorado shortstop Troy] Tulowitzki. If I had four or five more picks I would still leave some players off, especially on the pitching side. There were some I had to even leave off [the final player ballot] and I hated to do that."
Voting is open now at MLB.com to select the final player for each League's 34-man roster via the 2015 Esurance MLB All-Star Game Final Vote. Fans can cast their votes from a list of five players from each League until 4 p.m. ET on Friday.
And the voting doesn't end there. During the Midsummer Classic in Cincinnati on Tuesday, July 14, fans can once again visit MLB.com to submit their choice for the Ted Williams Most Valuable Player Award presented by Chevrolet. Voting exclusively at MLB.com, online and via their mobile devices in the 2015 All-Star Game MVP Vote presented by Chevrolet, the fans' collective voice will represent 20 percent of the overall vote that determines the recipient of the Arch Ward Trophy.
Kershaw is having an off year numbers-wise compared to last year's all-world season when he was named the MVP and Cy Young Award winner of the National League. Meanwhile, Bumgarner is 8-5 with a 3.34 ERA coming off his colossal 2014 postseason when he won four times in five decisions and allowed only six earned runs.
Bochy thought it a bit unusual that the players didn't pick him, choosing five other starters and three relievers instead.
It'll be Bumgarner's third All-Star Game since he came up from the Minor Leagues for good midway through the 2010 season.
"I know he's excited about going. I talked to him a lot about it yesterday," Bochy said. "He hasn't pitched in the All-Star Game yet, but trust me. I'm going to do all I can to make sure he pitches."
Bochy said he's even thought about tweaking a few more feelings by naming Bumgarner his starter in the game. The left-hander's last start before the break is on Friday, which would place him in fine position to open up the game in Cincinnati.
Bochy chuckled about that one, but said he was leaning toward Pittsburgh right-hander Gerrit Cole. He has another week to make that decision.
MLB.TV Premium subscribers will be able to live stream the All-Star Game via MLB.TV through FOX's participating video providers. Access will be available across more than 400 supported MLB.TV platforms, including the award-winning MLB.com At Bat app. MLB.com will provide extensive online coverage of the All-Star Week festivities, including the 2015 Gillette Home Run Derby presented by Head & Shoulders, part of Gatorade All-Star Workout Day on Monday, July 13. The Derby will feature a new format with brackets and timed rounds and will be broadcast live by ESPN and MLB.com beginning at 8 p.m. ET.
The 86th All-Star Game will be televised nationally by FOX Sports (4 p.m. PT air time, 5:15 first pitch), in Canada by Rogers Sportsnet and RDS, and worldwide by partners in more than 160 countries. ESPN Radio and ESPN Radio Deportes will provide exclusive national radio coverage of the All-Star Game. MLB Network and SiriusXM will also provide comprehensive All-Star Week coverage. For more information, please visit allstargame.com.
Barry M. Bloom is a national reporter for MLB.com and writes an MLBlog, Boomskie on Baseball. Follow @boomskie on Twitter. This story was not subject to the approval of Major League Baseball or its clubs.