MLB.com Columnist
Richard Justice
The 10 most compelling ASG selections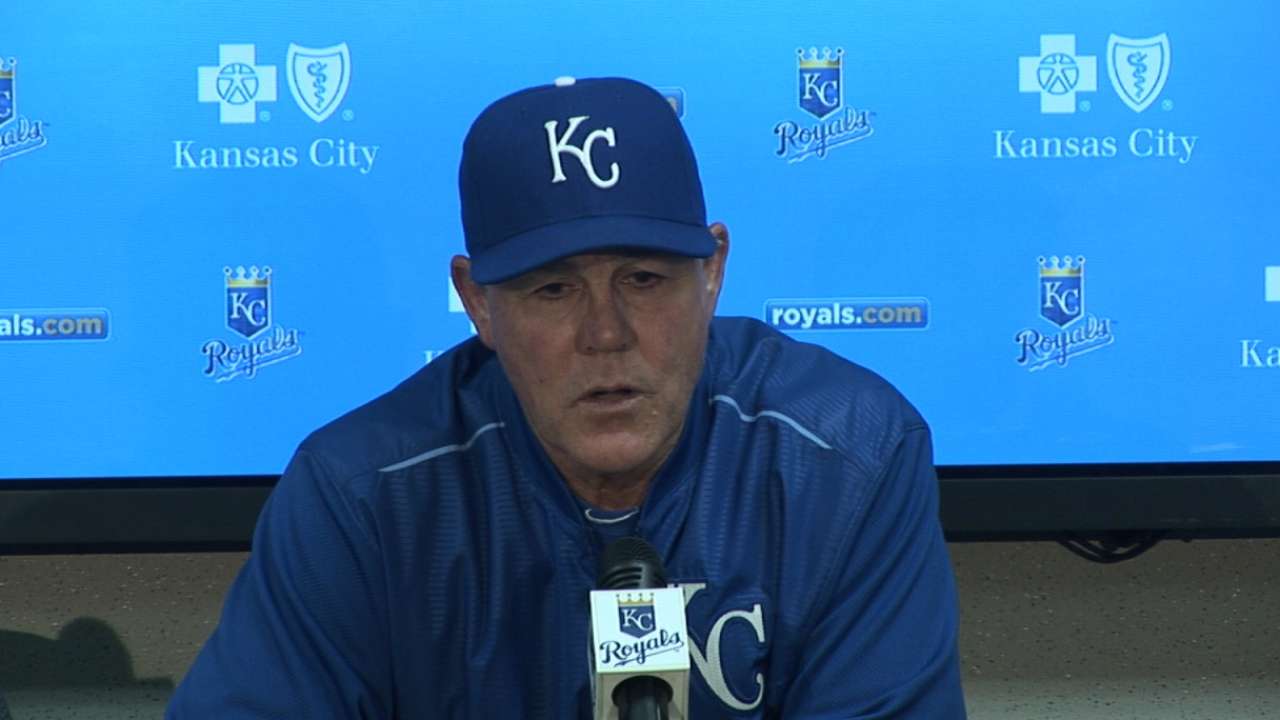 Here's to you, A.J. Burnett. Talk about your basic sweet going-away present. Pretty cool, huh? That Burnett's first All-Star selection comes in his 17th season at the age of 38 might just make the honor even more meaningful.
He keeps telling us this season will be his last, that he returned to Pittsburgh to help the Pirates win a World Series. Regardless, this is no ceremonial honor. With a 1.99 ERA, 113 innings and 94 strikeouts, he's more than deserving.
And that's the thing that makes the All-Star Game so special. There will be established superstars like Andrew McCutchen and Zack Greinke. The All-Star Game would be diminished without them. There will be new stars like Bryce Harper and Mike Trout and a long list of fresh faces, from Kris Bryant and Gerrit Cole to Manny Machado and Jose Iglesias.
And there will be a long list of guys who walk into that clubhouse and understand that they've arrived. As Cal Ripken said, once a player has been to the All-Star Game, he wants to go back again and again.
If there's a gathering of the best of the best, he wants to be included. Ripken said the thrill of being in that clubhouse might even be greater than playing in the game itself. Anyway, this All-Star Game, which includes 28 first-timers, will have players with stories to tell.
In addition to Burnett, here are nine more:
J.D. Martinez, Tigers OF: He had completely reworked his swing by the time he reported to Astros Spring Training in 2014. By that time, though, the Astros had a long list of hot young prospects on the way. When Martinez didn't produce during Spring Training, he was released and ended up in the Tigers' camp. He began the season in the Minor Leagues, polished that new swing, and when the Tigers summoned him in late April, he was ready. In 202 games for the Tigers, he's hitting .303 with 46 home runs and a .908 OPS. This All-Star Game is validation that he has taken his career to another level by working relentlessly and believing in himself when a lot of people didn't.
Brandon Crawford and Joe Panik, Giants SS and 2B: Manager Bruce Bochy used seven different starting second basemen in 2014 and didn't settle on Panik until after the All-Star break. When he hit .379 in August and .301 in September, the Giants had their guy. Now he deserves to be mentioned in the same breath as the other top second basemen in the game. And with Crawford playing some of the best shortstop in the game, the Giants have a middle infield as good as anyone. That they'll be making their first All-Star appearance together somehow seems right.
Stephen Vogt, Athletics catcher: The Rays took him in the 12th round of the 2007 Draft, and as Vogt's former manager, Joe Maddon, said, "He's a self-made man." Vogt almost retired in the Minor Leagues after a serious shoulder injury, and until this season had never even been a full-time player. This season, he's both a productive player (.882 OPS) and also a fan and clubhouse favorite with his compelling story and workaholic personality. At 30, he's going to be one of the players that guys in both clubhouses are thrilled to be around.
Michael Wacha, Cardinals RHP: The Cardinals didn't know if they'd get even one inning out of this 24-year-old right-hander after he suffered what amounted to a precursor to a stress fracture in his right shoulder last season. In 2013, he had been considered on the fast track to stardom. His right shoulder has held up just fine. All Wacha has done is serve as a godsend for a rotation that lost Adam Wainwright in April. He has a 2.66 ERA and 80 strikeouts in 101 1/3 innings.
Brock Holt, Red Sox everyman: Holt is a winning player. In the end, that's why he's part of the American League team. Acquired from the Pirates before the 2013 season, Holt has never had a permanent position as the Red Sox debated where he would have the greatest impact. So he has started games at seven different positions this season and done just fine at all of them. His comfort level at being moved around -- along with a .295 batting average -- has given Red Sox manager John Farrell a very nice weapon. He'll be that for AL manager Ned Yost in this All-Star Game.
Kris Bryant, Cubs 3B: Every once in a great while, a guy arrives with huge expectations and fulfills every last one of them. In the end, that's Bryant's story. He made his debut on April 17 at 23, got nine hits in his first five games and has been about as poised and as polished a player as there is in the game since then. His 12 home runs and .279 average are just part of the story. He's on his way to being the face of a resurrected franchise for a long time.
Wade Davis, Royals RHP: Even when he began last season in the bullpen, the Royals figured Davis eventually would move back to the rotation. And then something they didn't expect happened. He didn't just become a reliable reliever; he became the best reliever in baseball (0.75 ERA in 107 games) and part of a bullpen that carried the Royals to Game 7 of the 2014 World Series and has them atop the AL Central in 2015.
Prince Fielder, Rangers 1B: There's probably no player having more fun than Fielder. For eight seasons before 2014, he'd been one of baseball's true iron men, missing one game between 2009-13. After undergoing neck surgery, Fielder worked relentlessly to get himself ready to play. And he has burst back into prominence with a .347 batting average and a league-leading 110 hits. Having wondered if he'd ever have this opportunity, he has done a good imitation of the happiest player on earth. This All-Star selection is more validation that he's completely back.
Richard Justice is a columnist for MLB.com. Read his blog, Justice4U. This story was not subject to the approval of Major League Baseball or its clubs.