Orioles recall Flaherty from Triple-A Norfolk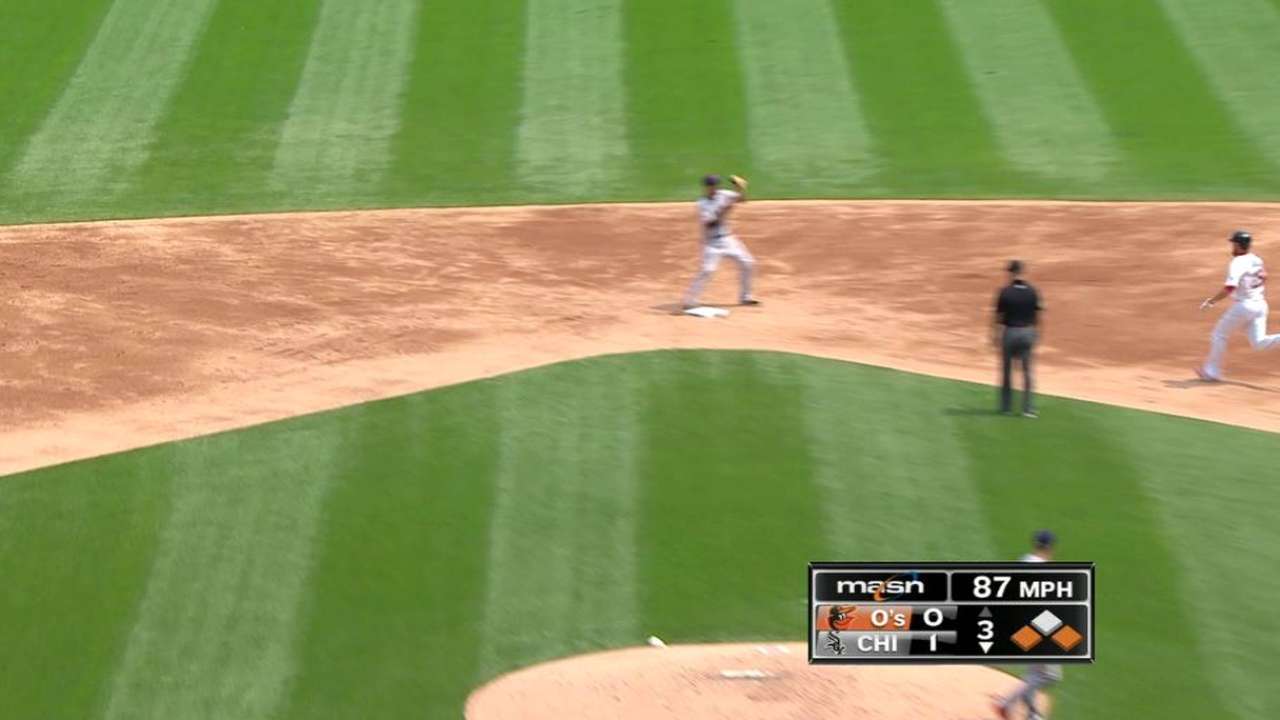 MINNEAPOLIS -- Just two days after being optioned back to Triple-A Norfolk, infielder Ryan Flaherty was recalled by the Orioles prior to Monday's series opener against the Twins.
Because the O's placed Nolan Reimold on the paternity list as the corresponding roster move, Flaherty didn't need to wait 10 days before being recalled. Flaherty was not in the starting lineup on Monday.
Reimold may remain on the paternity list for one to three days. The Orioles also have on off-day on Thursday before a weekend series against the Nationals.
"Nolan left last night," manager Buck Showalter said before Monday's game. "I haven't heard yet from Nolan. I'm trying to leave him alone. I hope everything went well today. They were expecting -- in more ways than one -- but hoping [wife Jennifer] would have it today, but I haven't bothered him yet. I haven't heard yet. He'll be there as long as he needs to be."
Flaherty, a second baseman, has bounced between Double-A Bowie, Norfolk and the Majors this year as he's rehabbed from injuries. He's played in 51 games with the Orioles and was hitting .248 with 20 RBIs in 153 at-bats entering Monday. He was optioned after Jonathan Schoop was activated from the 60-day disabled list.
Reimold, who has mostly played left field for the Orioles this year, was called up from Norfolk on June 9 and has hit .244 in 41 at-bats since then.
Betsy Helfand is an associate reporter for MLB.com. This story was not subject to the approval of Major League Baseball or its clubs.