No tendon damage as Souza feels better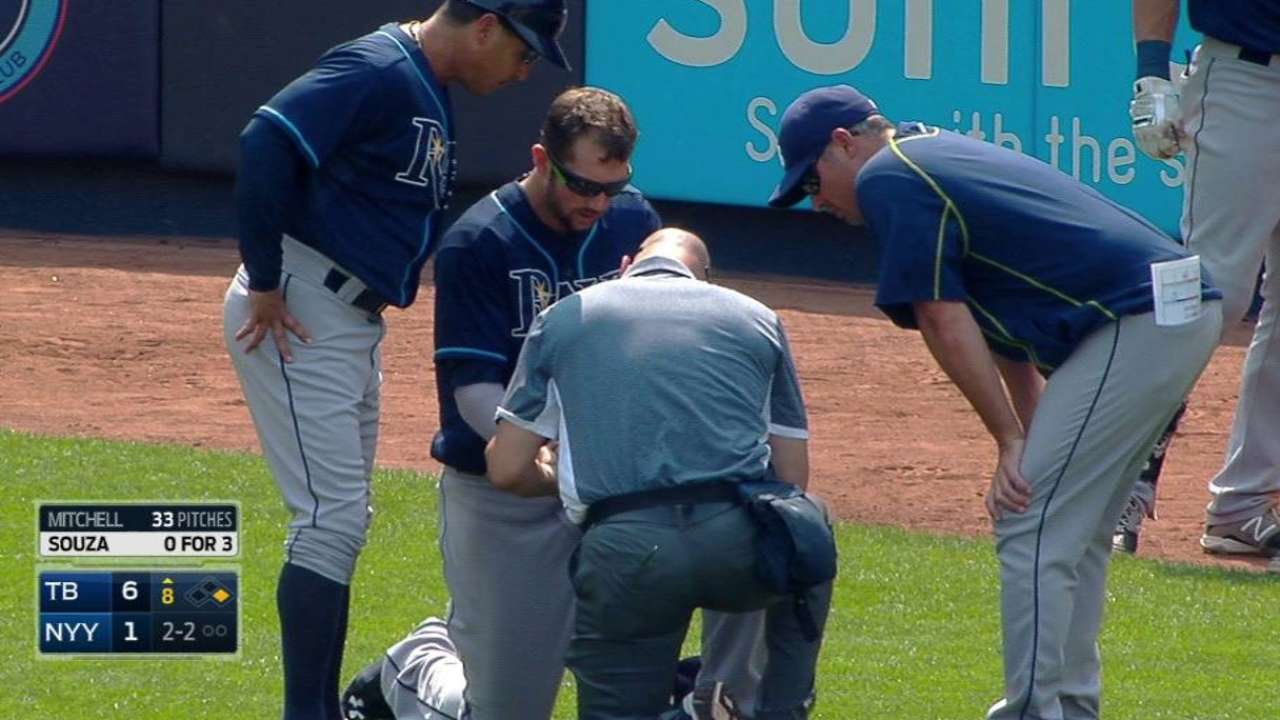 KANSAS CITY -- Steven Souza Jr. felt better on Monday, but the Rays slugger's status is in a holding pattern regarding whether he will be placed on the disabled list.
"We're going to go day by day right now, see how it feels," Souza said Monday before the Rays' series opener at Kauffman Stadium was rained out.
Souza had to leave Sunday's win over the Yankees after getting hit by a pitch on his right pinkie from New York right-hander Bryan Mitchell. Souza came away with a deep laceration that required three stitches. Souza finished running the bases and scored in the Rays' four-run eighth. He did not return to the field to play defense.
X-rays of the finger on Sunday were negative, and he had further tests in Kansas City on Monday. Tendon damage has been "ruled out at this point," according to Souza.
"It's still numb, but it's not a huge concern," Souza said. "The hand specialist doesn't think that's a big concern of ours. The more that time passes by, the more we'll know what specifically is going on."
Bill Chastain is a reporter for MLB.com. This story was not subject to the approval of Major League Baseball or its clubs.