Quartet of Dodgers named NL All-Stars
Kershaw is Esurance Final Vote candidate; voting ends Friday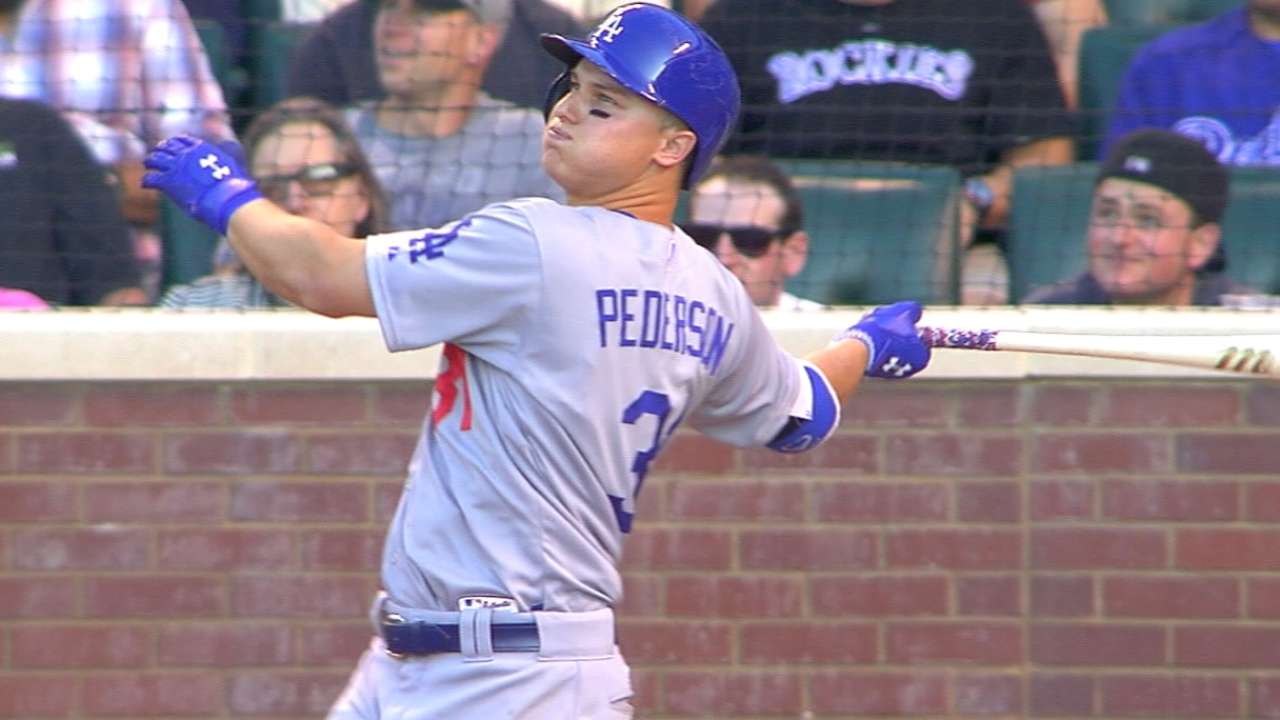 LOS ANGELES -- Dodgers Zack Greinke, Adrian Gonzalez, Joc Pederson and Yasmani Grandal were added to the National League All-Star team on Monday, with Clayton Kershaw a finalist in the 2015 Esurance MLB All-Star Game Final Vote.
Greinke and Pederson were elected by the players, while Gonzalez and Grandal were added by San Francisco manager Bruce Bochy, manager of the NL squad.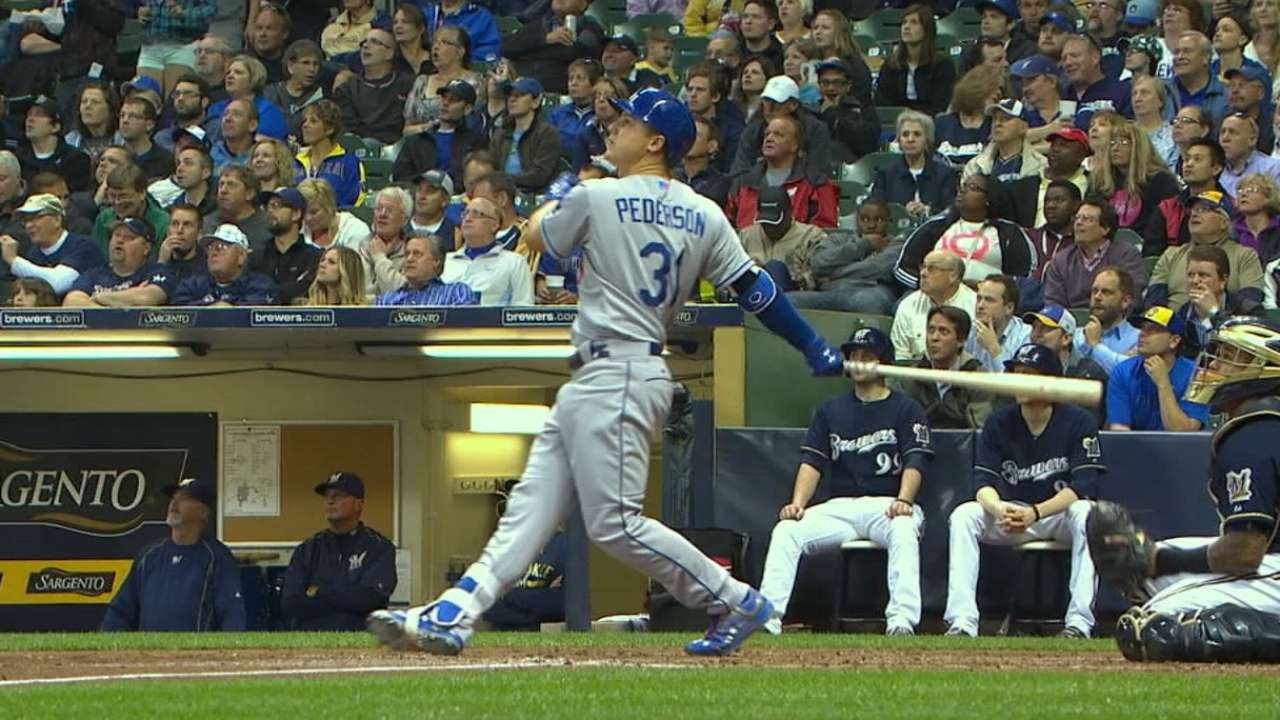 Voting is open now at MLB.com to select the final player for each League's 34-man roster via the 2015 Esurance MLB All-Star Game Final Vote. Fans can cast their votes from a list of five players from each League until 4 p.m. ET on Friday.
And the voting doesn't end there. During the All-Star Game presented by T-Mobile in Cincinnati on Tuesday, July 14, fans can once again visit MLB.com to submit their choice for the Ted Williams Most Valuable Player Award presented by Chevrolet. Voting exclusively at MLB.com, online and via their mobile devices in the 2015 All-Star Game MVP Vote presented by Chevrolet, the fans' collective voice will represent 20 percent of the overall vote that determines the recipient of the Arch Ward Trophy.
MLB.TV Premium subscribers will be able to live stream the All-Star Game via MLB.TV through FOX's participating video providers. Access will be available across more than 400 supported MLB.TV platforms, including the award-winning MLB.com At Bat app. MLB.com will provide extensive online coverage of the All-Star Week festivities, including the 2015 Gillette Home Run Derby presented by Head & Shoulders, part of Gatorade All-Star Workout Day on Monday, July 13. The Derby will feature a new format with brackets and timed rounds and will be broadcast live by ESPN and MLB.com beginning at 8 p.m. ET.
The 86th Midsummer Classic will be televised nationally by FOX Sports (coverage begins 7 p.m. ET), in Canada by Rogers Sportsnet and RDS, and worldwide by partners in more than 160 countries. ESPN Radio and ESPN Radio Deportes will provide exclusive national radio coverage of the All-Star Game. MLB Network and SiriusXM will also provide comprehensive All-Star Week coverage. For more information, please visit allstargame.com.
This is the fifth All-Star appearance for Gonzalez and could be the fifth for Kershaw, who has been on the squad the last four years. It is the third All-Star honor for Greinke and the first for Pederson and Grandal.
Pederson is the first Dodgers rookie All-Star since Hideo Nomo in 1995. The last Dodgers pitcher to start an All-Star Game was Brad Penny in 2006. Bochy's choice will probably come down to Greinke or Washington's Max Scherzer.
The Dodgers had four players on the All-Star team last year -- Kershaw, Greinke, Yasiel Puig and Dee Gordon. The last time five Dodgers players were All-Stars was 1995 -- Raul Mondesi, Mike Piazza, Jose Offerman, Todd Worrell and Nomo.
Greinke, setting aside the won-lost record, is having a season of dominance that is Kershaw-like. Only a lack of run support has kept Greinke from reeling off double-digit wins.
Although Greinke said his family enjoys the All-Star Game more than he does, he said he looks forward to mixing with the game's elite.
"The best part is getting to talk to the best players in the game and learn a little about them and what makes them good," he said.
Gonzalez was on fire in April and May, as was the Dodgers' offense, and he continued to flash Gold Glove Award quality around first base.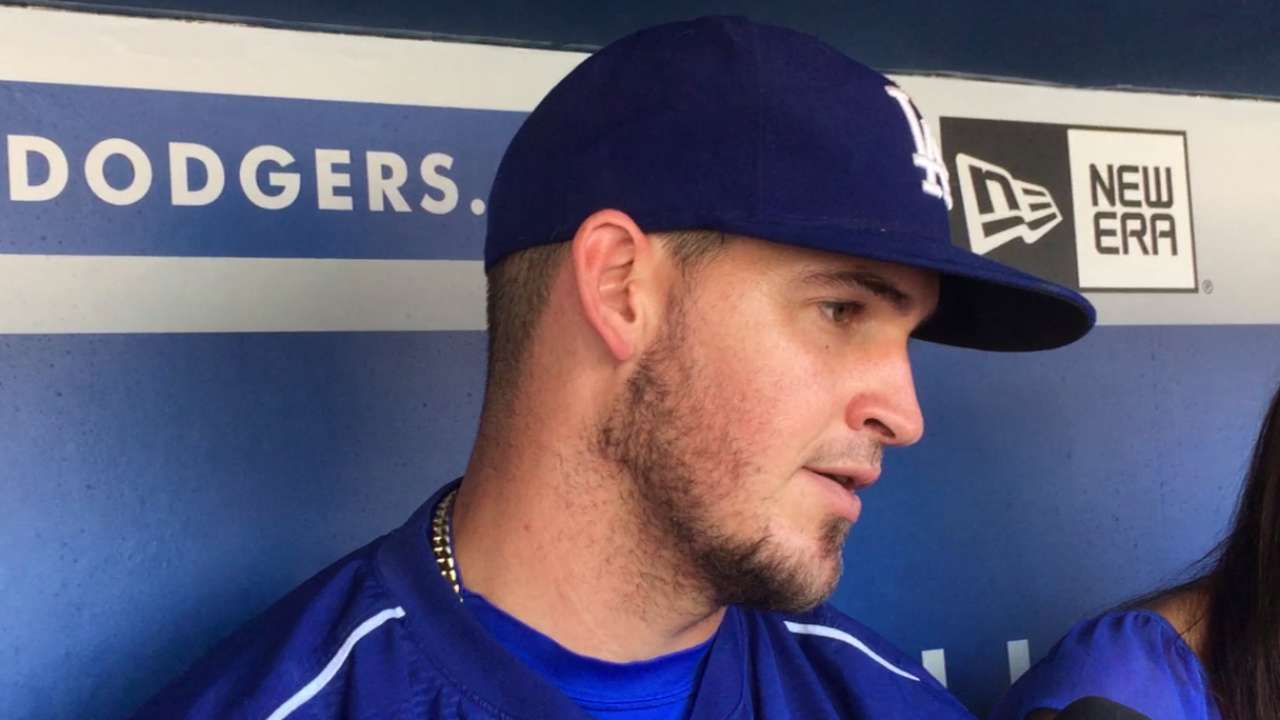 Pederson said his first All-Star nod was "extremely humbling" and "something I dreamed about as a kid." He said he told the Players Association he would be interested in competing in the Gillette Home Run Derby presented by Head & Shoulders, that "probably the only reason I'm in the All-Star Game is because I have home runs."
He also said it was an honor to be selected by the players.
"It shows they respect the way I play the game," he said. "It's a big honor, that stuff doesn't go unnoticed. I appreciate everybody that voted for me."
Grandal said he'll be canceling a planned vacation in Las Vegas to participate in Cincinnati, the city of his original team. He said he's "humbled" by the selection after a slow start to the season spent trying to prove he was worth trading Matt Kemp to San Diego in order to acquire the backstop.
Ken Gurnick is a reporter for MLB.com. This story was not subject to the approval of Major League Baseball or its clubs.