LeMahieu, Arenado, Tulo selected to All-Star Game
Injury to Gordon opens door for second baseman to start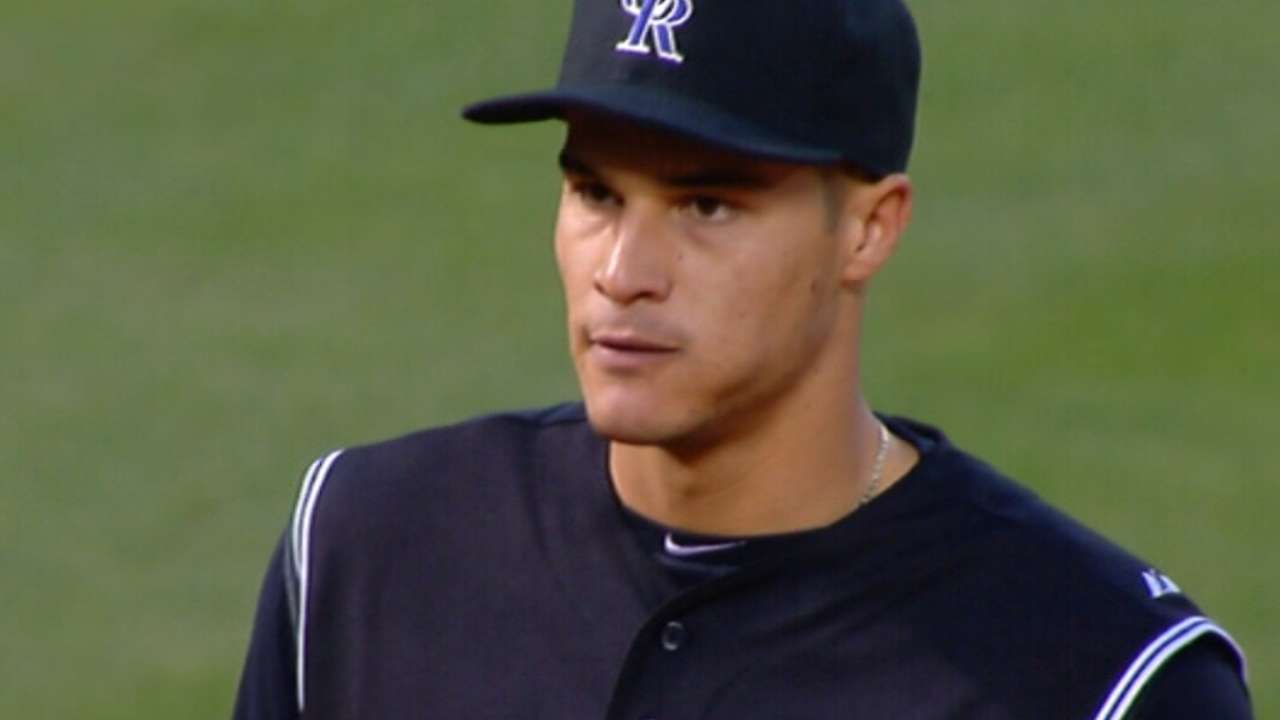 DENVER -- There was a small hiccup in delivering Nolan Arenado his All-Star news. But once the Rockies' third baseman received the update, there was nothing but jubilation.
"[Manager] Walt [Weiss] called me this morning. I didn't answer. I was in the shower," a smiling Arenado said during an appearance at ViewHouse Centennial restaurant on Monday night. "But then I called him back and he let me know. It was really cool. I was really excited, and then I called my mom and my dad."
On Monday, Arenado, 24, became the youngest All-Star in Rockies franchise, joining second baseman DJ LeMahieu and shortstop Troy Tulowitzki as Colorado's representatives for the July 14 Midsummer Classic. Arenado and LeMahieu were both selected via the players' vote, and the two make up the Rockies' first All-Star infield tandem since 2000 (first baseman Todd Helton, third baseman Jeff Cirillo). Tulowitzki was added Saturday after the injury to Miami's Dee Gordon (dislocated left thumb). Gordon's injury also meant LeMahieu was named the starting second baseman for the Natioinal League.
Tulowitzki was on the NL Final Vote ballot, but he finished fourth. This will be the 30-year-old's fifth All-Star appearance and his third straight.
Arenado is the Rockies' first All-Star third baseman since Cirillo, while LeMahieu is the first Colorado second baseman named to the Midsummer Classic since Eric Young in 1996. It is the first All-Star selection for both players.
"It is something that I definitely dreamed of, definitely something I've worked toward," Arenado said. "I don't really set goals. I don't like to say, 'I want to do this. I want to do that.' But the All-Star Game was something I definitely wanted to accomplish in my Major League career."
National League Gold Glove Awards in each of his first two Major League seasons earned Arenado a reputation as a defensive wizard, but he has amped up his offensive prowess in 2015. Entering Monday, his 68 RBIs led the Majors, while his 24 home runs and .599 slugging percentage both rank fifth in the NL and ahead of every American League player. His RBI and homer total are both career highs as well.
LeMahieu, meanwhile, left his mark despite not gaining much traction in the fan vote. He spent most of the first half hitting above .300, and he was consistently near the top of the NL batting leaders. LeMahieu entered Monday with a .298 batting average and 34 RBIs -- good for third and fourth respectively among NL second basemen.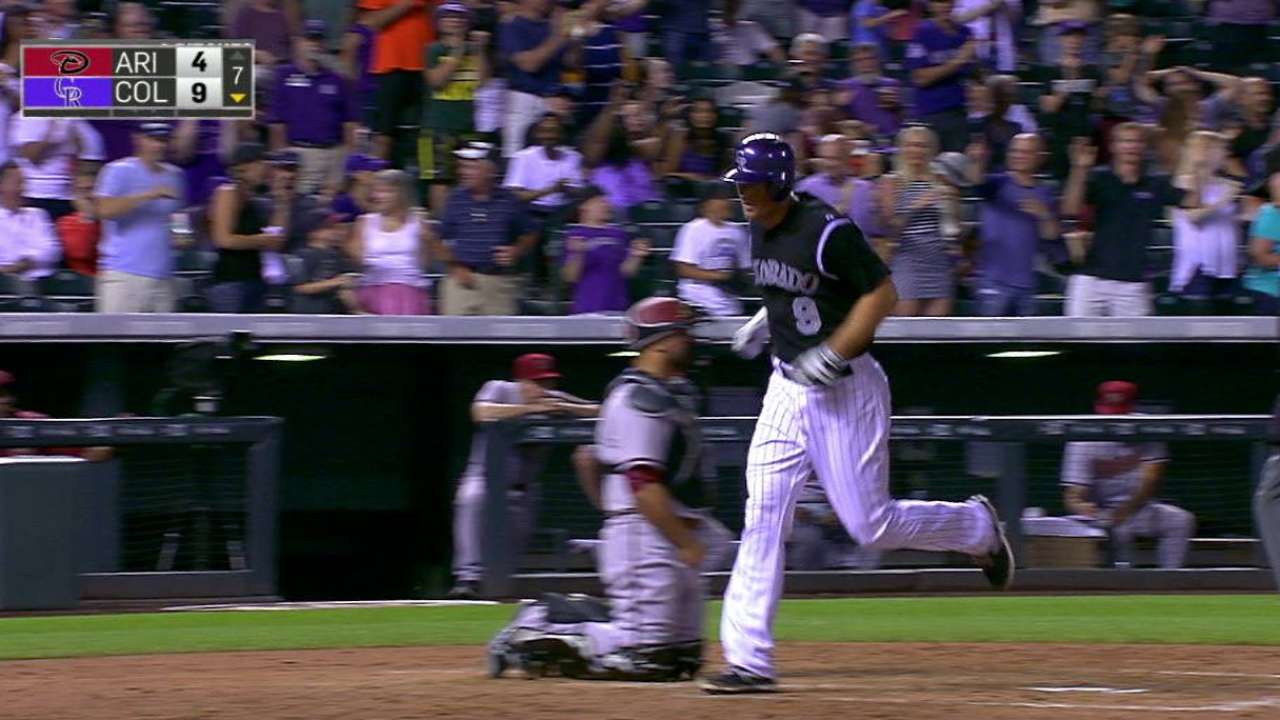 "They say it's a great experience, so we're definitely going to enjoy it," Arenado said. "Talking to [Troy Tulowitzki] and some of the other guys, they say it's one of the best times of their life."
During the All-Star Game presented by T-Mobile in Cincinnati on Tuesday, July 14, fans can once again visit MLB.com to submit their choice for the Ted Williams Most Valuable Player Award presented by Chevrolet. Voting exclusively at MLB.com, online and via their mobile devices in the 2015 All-Star Game MVP Vote presented by Chevrolet, the fans' collective voice will represent 20 percent of the overall vote that determines the recipient of the Arch Ward Trophy.
MLB.TV Premium subscribers will be able to live stream the All-Star Game via MLB.TV through FOX's participating video providers. Access will be available across more than 400 supported MLB.TV platforms, including the award-winning MLB.com At Bat app. MLB.com will provide extensive online coverage of the All-Star Week festivities, including the 2015 Gillette Home Run Derby presented by Head & Shoulders, part of Gatorade All-Star Workout Day on Monday, July 13. The Derby will feature a new format with brackets and timed rounds and will be broadcast live by ESPN and MLB.com beginning at 8 p.m. ET.
The 86th Midsummer Classic will be televised nationally by FOX Sports (coverage begins 7 p.m. ET), in Canada by Rogers Sportsnet and RDS, and worldwide by partners in more than 160 countries. ESPN Radio and ESPN Radio Deportes will provide exclusive national radio coverage of the All-Star Game. MLB Network and SiriusXM will also provide comprehensive All-Star Week coverage. For more information, please visit allstargame.com.
Dargan Southard is an associate reporterfor MLB.com. This story was not subject to the approval of Major League Baseball or its clubs.