Nats recall Solis; Carpenter to paternity list
Left-handed prospect allowed five runs over nine innings in first MLB stint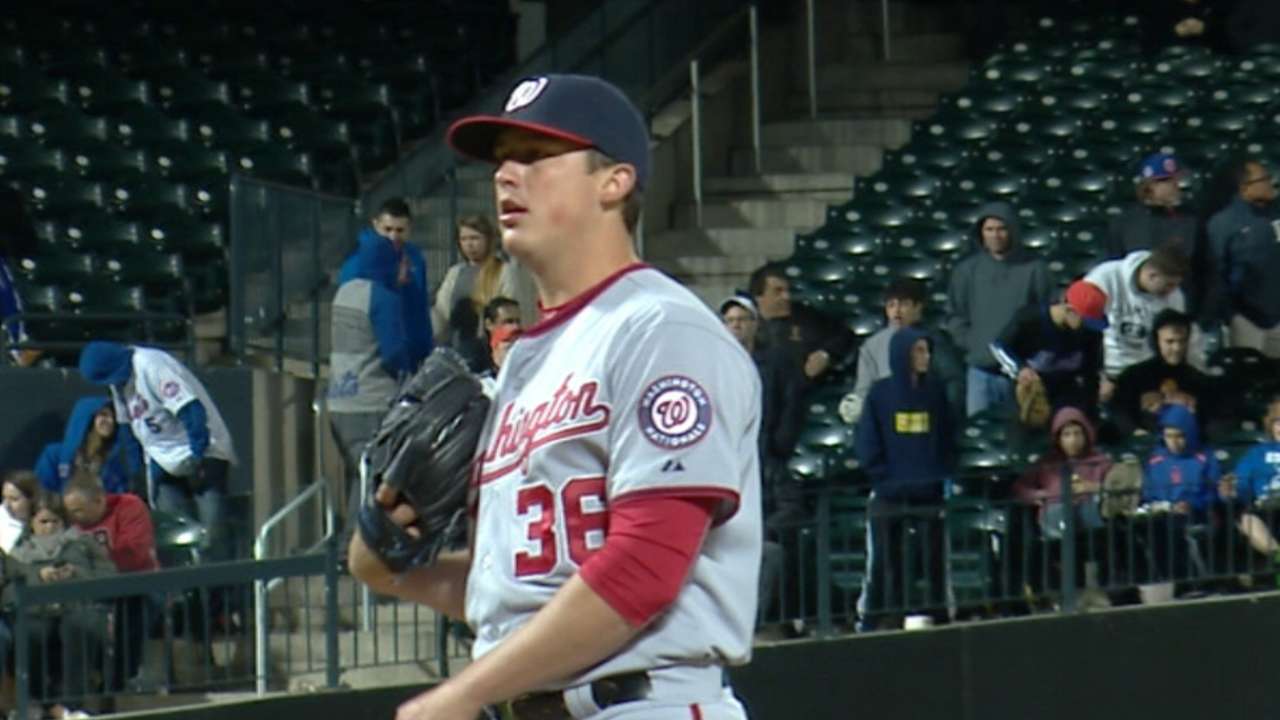 WASHINGTON -- The Nationals recalled left-handed reliever Sammy Solis on Monday in advance of their three-game series with the Reds.
The return to the Major Leagues marks Solis' second stint with the club this year. The first time up, he pitched nine innings over five appearances, allowing eight hits, five runs and two home runs. He began his MLB career with six consecutive scoreless innings.
On May 22, Solis, 26, was placed on the 15-day disabled list with left shoulder inflammation. Solis was activated from the disabled list on June 11 and optioned to Double-A Harrisburg the same day.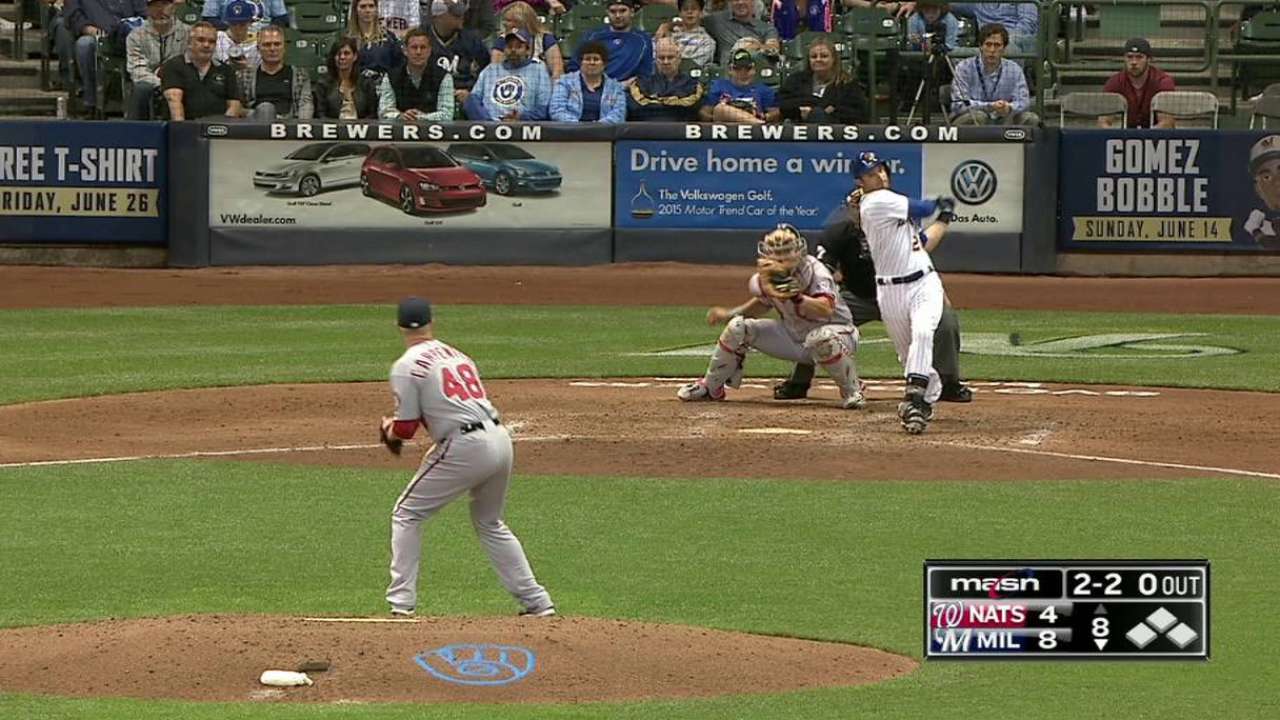 David Carpenter has been placed on the paternity list in the corresponding move. Carpenter, who was acquired from the Yankees earlier this season, has pitched six innings over eight appearances with the Nationals and has allowed one earned run.
Carpenter and his wife, Brittny, are expecting their first child. The paternity list has a minimum of one day and a maximum of three.
Jacob Emert is an associate reporter for MLB.com. This story was not subject to the approval of Major League Baseball or its clubs.