Norris, Upton, Kemp get much-needed days off
Rest important as Padres' top 3 RBI leaders have been struggling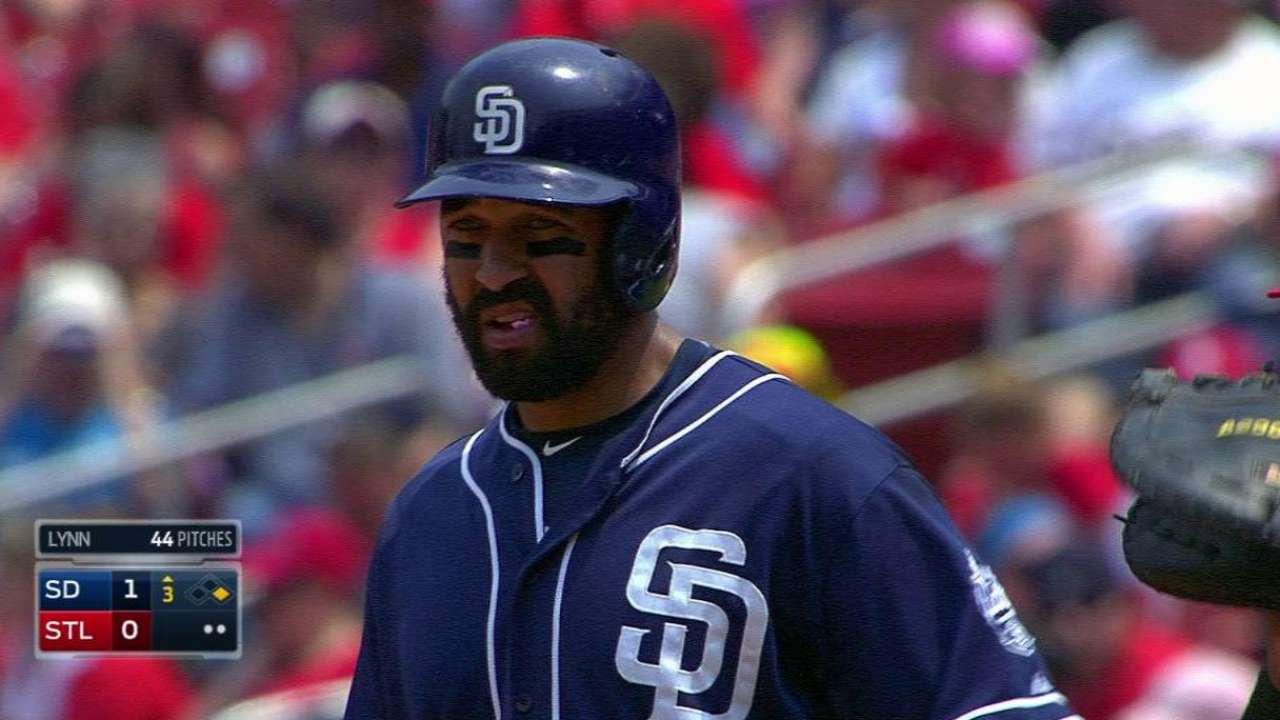 Bill Center, longtime sportswriter for U-T San Diego, is an employee of the Padres.
Left fielder Justin Upton and catcher Derek Norris didn't start Sunday against St. Louis. A day earlier, right fielder Matt Kemp was out of the lineup.
Kemp has appeared in 83 of the Padres' 84 games and started 81. Upton has played in 82 of the 84 games with 80 starts. Norris has started 71, including 67 behind the plate.
"Upton, Kemp, Norris can't do it every night," Padres manager Pat Murphy said Sunday morning while also discussing the recent contributions of infielders Yangervis Solarte and Jedd Gyorko and backup catcher Austin Hedges. "They can go through tough months. There is a lot on them. Everybody is gunning for them ... pitching tough to them. The other guys have to step up. It's great to see Solarte hitting in the clutch. Gyorko has been great. Hedges has given us a lift. It has to happen. You can't be competitive unless the other guys understand they have a role."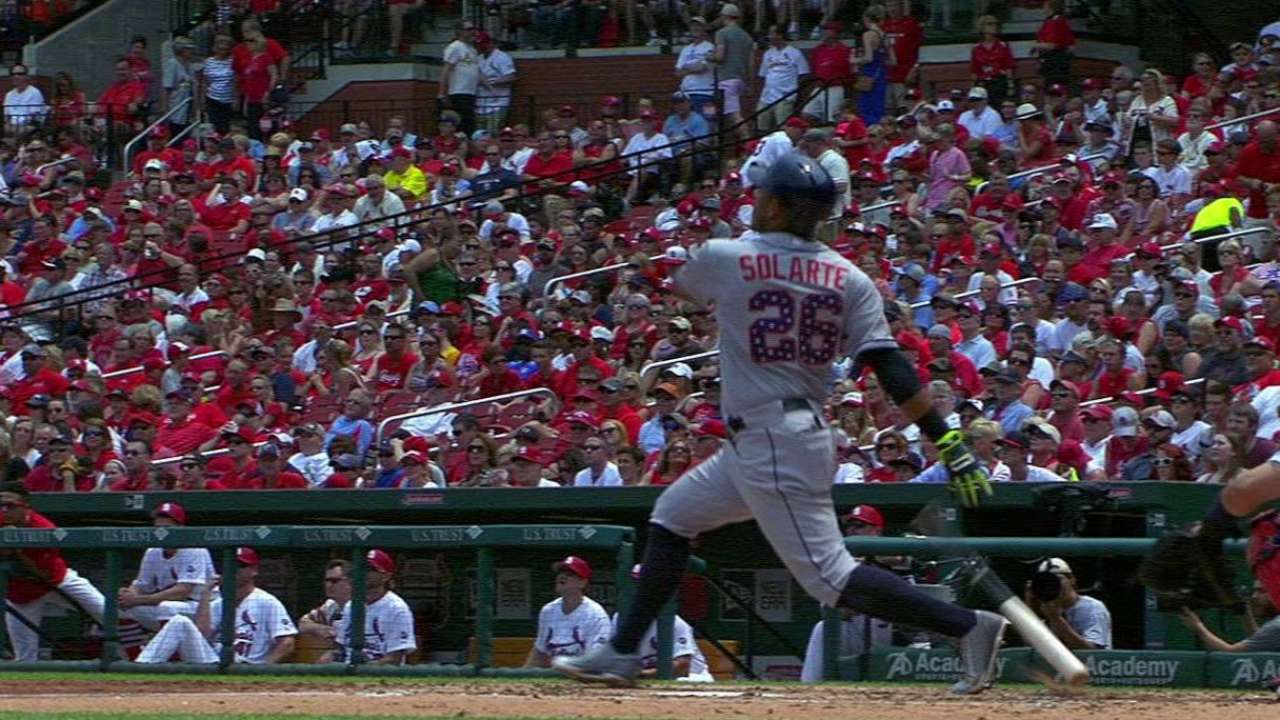 The heavy schedule of playing time could also have been taking a toll on Norris, Upton and Kemp.
Norris, who also suffered a sprain of the ACL joint in his left shoulder in a collision at first base Friday night, is hitting .171 since June 1, although he has seven home runs and 13 RBIs over the span.
Upton, after hitting six home runs in each of the first two months of the season, is hitting .188 with three doubles, two homers and nine RBIs since June 1 and hasn't driven in a run in his last six games while going 2-for-22 with nine strikeouts.
Kemp has hit .208 since hitting .326 in the first month of the season. Like Upton, Kemp is 2-for-15 thus far in July. Upton (46), Norris (45) and Kemp (42) have accounted for 133 of the Padres' 321 RBIs this season.
Already without Wil Myers and Will Middlebrooks due to injury, the absence of Upton and Norris on Sunday left Kemp as the lone acquisition from last December's trade flurry on the field.
"Derek wanted to play Sunday," said Murphy. "We told him to take the day off. At some point, we have to give him a day. This was scheduled beforehand. Despite the AC sprain, he was adamant about being in there [Saturday].
"I think he's going to go through periods of it being pretty sore. The doctors say it can't get any worse. They thought he would be a lot more sore today."
From the scorecard
• Murphy said he wasn't overly concerned about right-handed reliever Dale Thayer giving up three runs on three hits in a rehab inning with Double-A San Antonio on Saturday. "It was getting him out there and letting him face hitters again," said Murphy. "I've been involved in a lot of those rehab assignments. You have to look at the numbers and things like that and just throw them away. How did he feel? We know Dale and what he has done. The important thing is how he can be more ready to go? We're not sure about the next move, not sure another rehab spot somewhere or reinstate him."
• Right-hander Brandon Morrow will pitch a simulated game in Pittsburgh over the next three days, and reserve catcher Tim Federowicz has stepped up baseball activities. Both could start a rehab assignment around the start of the All-Star break.
• Yangervis Solarte has a six-game hitting streak while playing third during the absence of Middlebrooks. Solarte is 7-for-20 during the streak with two doubles, a triple and two homers for two RBIs and four runs. He scored four of the Padres' nine runs in four games in St. Louis.
• Left-hander Cory Luebke, who had made seven one-inning appearances in the first 18 days of his rehab assignment, hasn't appeared in five straight games since July 1, a day after debuting with Triple-A El Paso.