MLB.com Columnist
Roger Schlueter
Stats of the Day: Harper blasts way into group
Nats outfielder becomes 4th player in age-22 or younger season with 25 HRs by break
Here are five interesting items from around the big leagues this weekend.
On Saturday, 22-year-old Bryce Harper hit his 25th home run of the year. With the homer, Harper became the fourth player to be in an age-22 or younger season and have at least 25 homers by the All-Star break. He joined Eddie Mathews (27 in 1953), Johnny Bench (28 in 1970) and Alex Rodriguez (27 in 1998). Entering Sunday, Harper had 60 RBIs and 60 walks to go along with his 25 home runs. He is the 37th player to reach all three of those numbers by the All-Star break, and the only one to do it while being in an age-22 or younger season. Previously, the only player to do this in an age-23 or younger season was Reggie Jackson, who had 37 home runs, 79 RBIs and 64 walks in the 1969 season's first half.
• On Sunday, Albert Pujols hit his 25th homer of the year as the Angels defeated the Rangers, 12-6. Pujols' 25 homers before the All-Star break represent the fourth highest total of his career, and his most since clubbing a career-high 32 in 2009. The 25 also represent the second most hit by an Angels player before the break. Garret Anderson hit 26 in 2000, while Leon Wagner (1962) and Troy Glaus ('00) each had 25.
• In Sunday's loss to the Blue Jays, J.D. Martinez continued his extraordinary home run tear, belting his 23rd of the season. Martinez, who has hit 13 of those 23 in his past 19 games, is the eighth Tigers player to have at least 23 homers before the All-Star break. Miguel Cabrera hit 30 in 2013, while Cecil Fielder had 28 in 1990. After those two, Hank Greenberg had 25 in 1935, and Norm Cash (1961) and Mickey Tettleton (1993) each hit 24. At 23, Martinez joins Cash ('62) and Fielder ('93).
• With first baseman Adam Lind driving in three runs on Sunday, the Brewers won their eighth straight. Lind's fifth-inning single on Sunday gave him at least one RBI in nine straight games, a streak that tied the franchise record. In 1975, first baseman George Scott was the first to have at least one RBI in nine straight games, and then 1982, first baseman Cecil Cooper matched the feat. In 2005, outfielder Carlos Lee became the third Brewers player to have a nine-game RBI streak.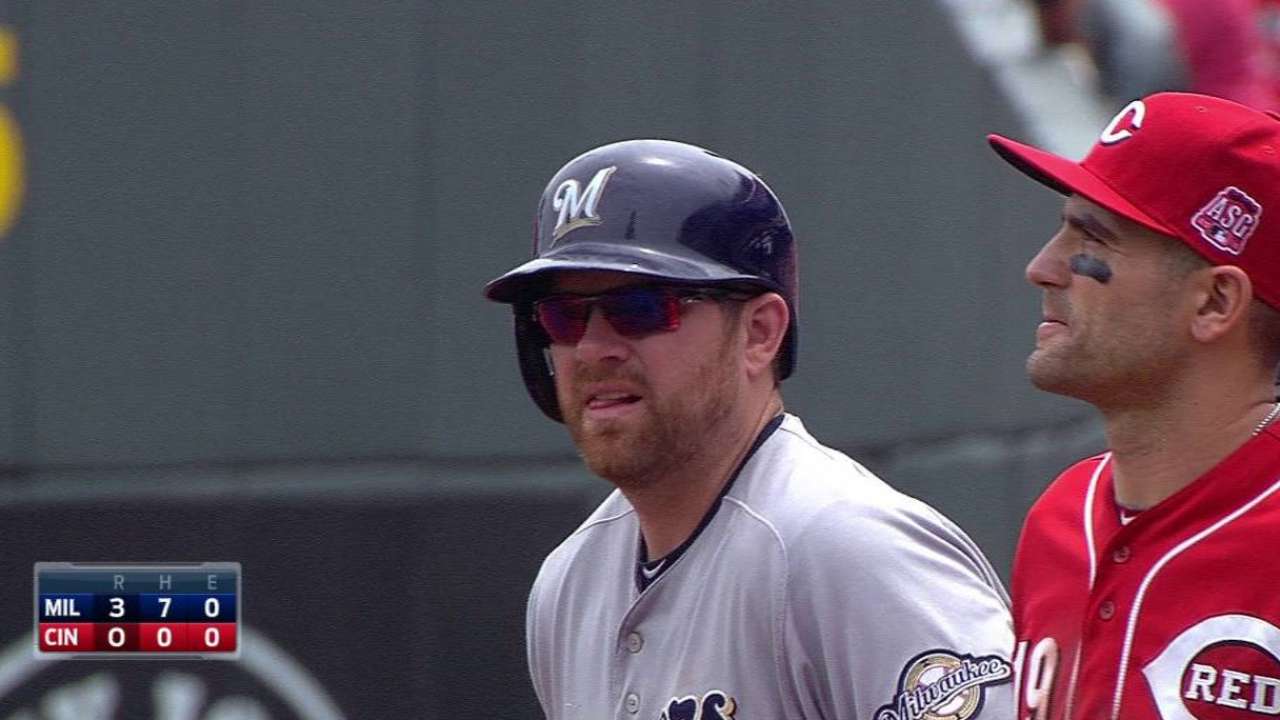 • On Saturday, Zack Greinke hurled shutout ball for seven innings and picked up the win as the Dodgers topped the Mets. Greinke -- who extended his scoreless streak to 27 2/3 innings -- lowered his ERA to 1.48. The All-Star era has seen six pitchers enter the break with at least 17 starts and an ERA no higher than 1.50. Bob Gibson, Luis Tiant, and Don Drysdale each did this in 1968. Vida Blue followed in 1971, and then Gaylord Perry ('74) and Roger Clemens (2005) came after Blue.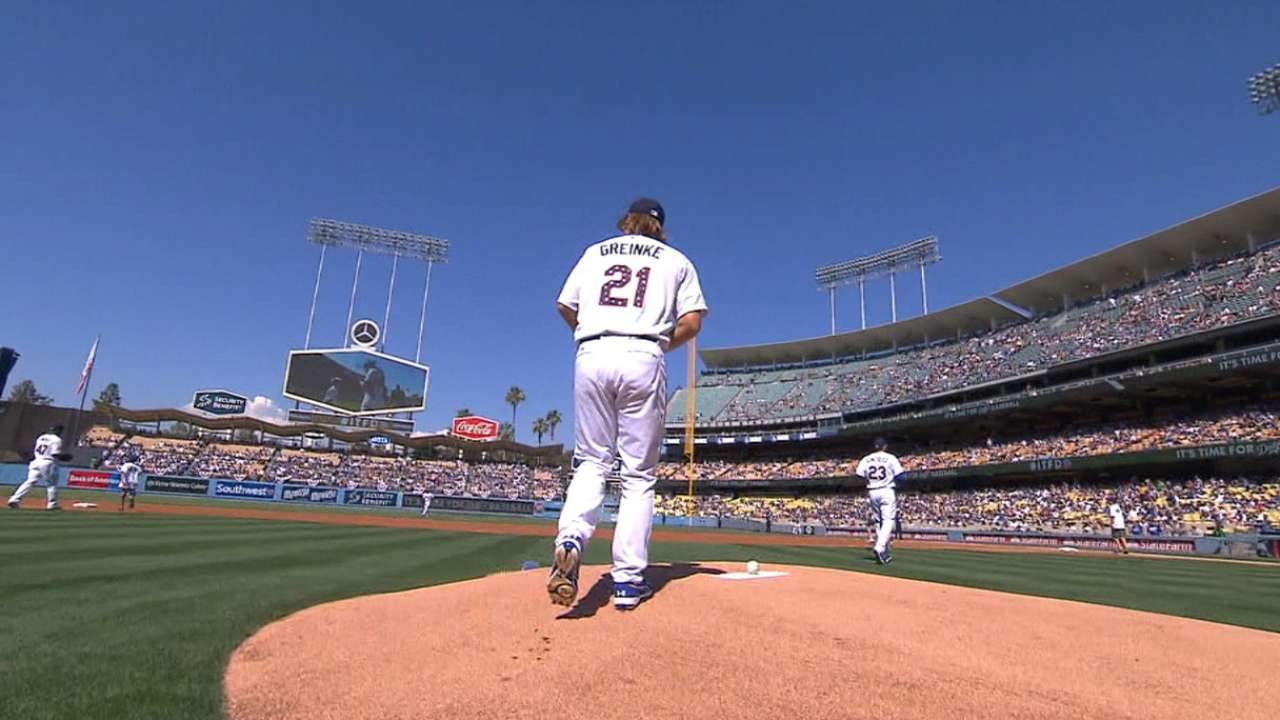 Milestone watch for Monday
• With a win, Mark Buehrle would join Steve Carlton, Warren Spahn, Eddie Plank, Carl Hubbell and Jim Kaat as the only left-handers in history to compile at least 15 consecutive seasons with 10 or more wins.
• Buehrle will be matched against Chris Sale. If Sale can record at least 10 strikeouts, he will become the first pitcher ever to fan at least 10 in nine straight starts.
Roger Schlueter is a contributor to MLB.com. This story was not subject to the approval of Major League Baseball or its clubs.