Did you know? Facts about All-Star starters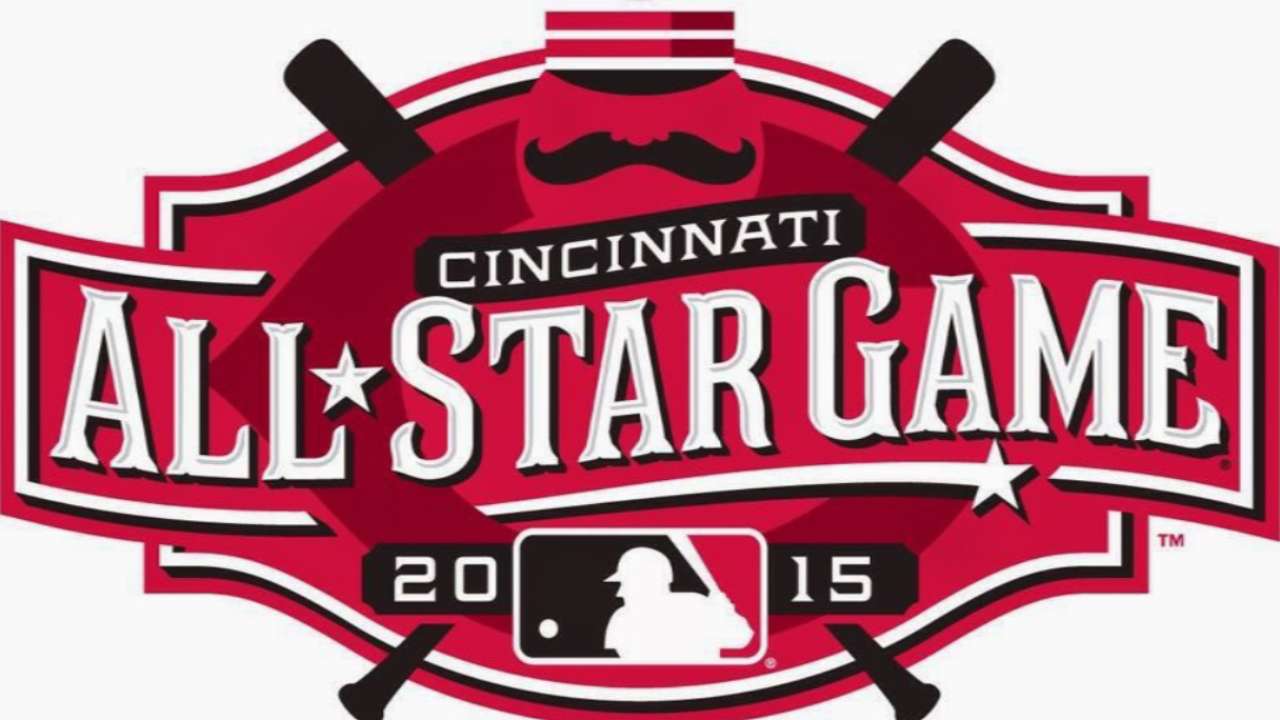 The starters for next Tuesday's 2015 All-Star Game in Cincinnati were revealed on Sunday night, making some history in the process -- and setting the stage for even more to be made at the game itself.
From teams setting franchise records to some of the game's younger players taking center stage, fans created plenty of story lines with their selected starters.
• FAQ: How exactly are All-Star rosters constructed?
Here's a look at 10 interesting facts and figures surrounding the 17 All-Star starters -- nine from the American League and eight from the National League -- as revealed on Sunday night:
• The Royals led the way in All-Star voting this year, sending a franchise record four starters -- catcher Salvador Perez, shortstop Alcides Escobar and outfielders Alex Gordon and Lorenzo Cain -- to next week's All-Star Game. The club's previous record for most starters at a single All-Star Game came when it sent three players (Darrell Porter, Frank White and George Brett) to the 1979 Midsummer Classic.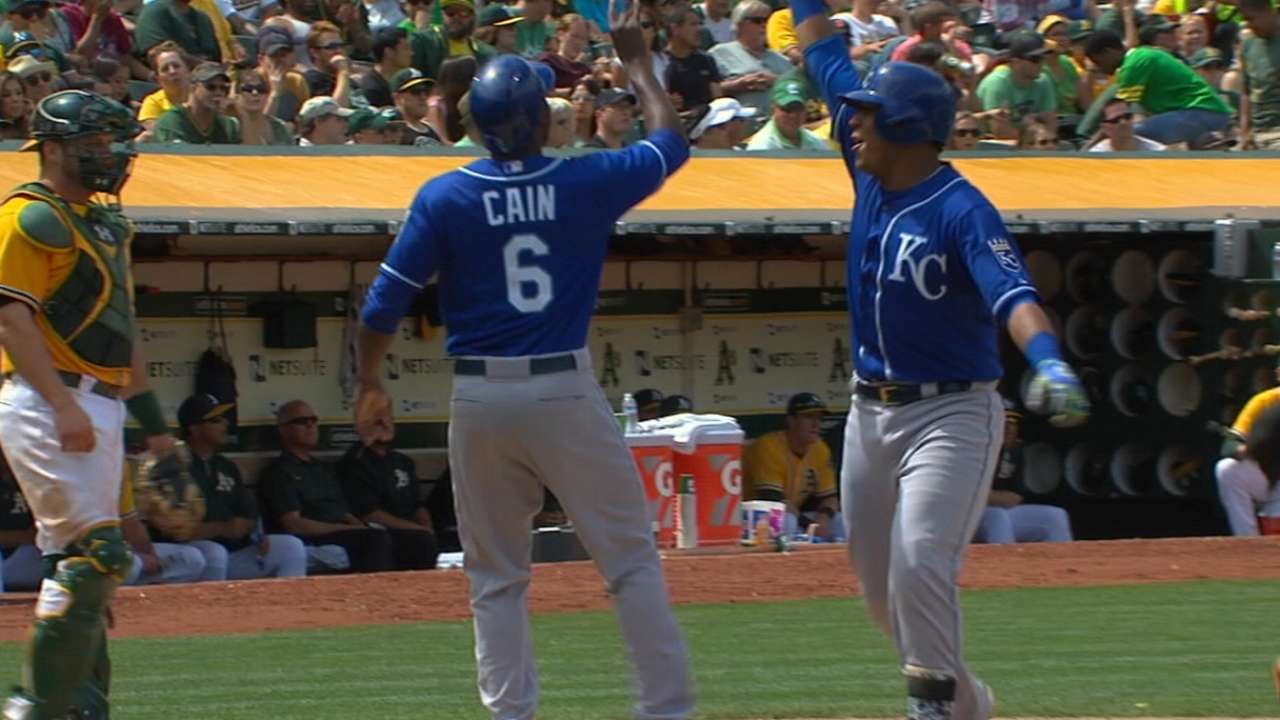 • The four fan-voted starters are the most for any one team since the Red Sox had the same amount in 2008. The four Sox players voted in by the fans were first baseman Kevin Youkilis, second baseman Dustin Pedroia, outfielder Manny Ramirez and designated hitter David Ortiz, though Ortiz was unable to play due to injury.
• Making Kansas City's accomplishment all the more impressive is the fact that the Royals hadn't had a single fan-elected All-Star starter in 15 years. The last Royals player to be voted in as an All-Star had been Jermaine Dye in 2000.
• Cain, Escobar, Gordon, Perez tabbed All-Stars
• Bryce Harper, who was also voted in as an All-Star starter in 2013, is the first Nationals player to be a fan-elected starter multiple times. The 22-year-old outfielder has already set career highs in home runs (25) and RBIs (60) in just 75 games this season. For the record, the youngest player to ever homer in the All-Star Game is Johnny Bench, who did so at the age of 21 in 1969. If Harper connects for one at next week's game, he would be the youngest player since Hank Blalock in 2003 -- and fifth-youngest all-time -- to homer at the Midsummer Classic.
• Harper's second start before turning 23 years old comes just one year after fellow phenom Mike Trout also started his second Midsummer Classic at just 22 years old. Prior to Harper and Trout accomplishing the feat just one year apart, no player had started multiple All-Star Games before turning 23 years old since Alex Rodriguez did so in 1997 and 1998 as a member of the Mariners.
• Harper earns All-Star start with most NL votes
• Speaking of Trout, he joins Vladimir Guerrero (2005-07) and Hall of Famers Reggie Jackson (1982-84) and Rod Carew (1979-84) as the only Angels players ever to be voted an All-Star starter in at least three straight seasons.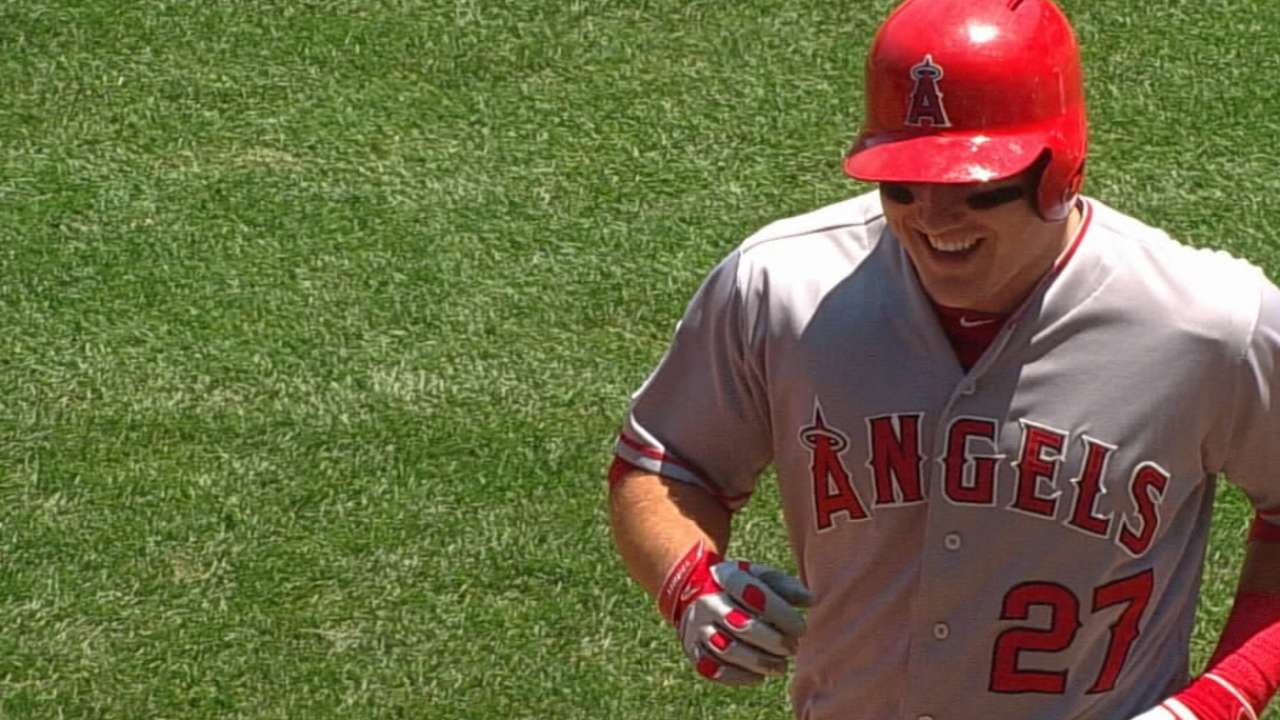 • Trout is also set to become the first player since Ivan Rodriguez to start at least three All-Star Games before turning 24 years old. Rodriguez started three straight All-Star Games at the ages of 21-23 from 1993-95. The only player to ever start more than three games before turning 24 years old is Ken Griffey Jr., who started his first Midsummer Classic at the age of 20 in 1990 before going on to start each of the next three seasons as well.
• As for his performance in past seasons, Trout has at least one hit in each of his three previous All-Star Game appearances, including a 2-for-3, MVP effort last year. He delivered an RBI triple in his first at-bat of that contest, then plated what proved to be the game-winning run with an RBI double in the fifth inning. In doing so, he became the first AL player with multiple extra-base hits in a Midsummer Classic since another Angels outfielder, Garret Anderson, doubled and homered en route to winning his own MVP Award in 2003.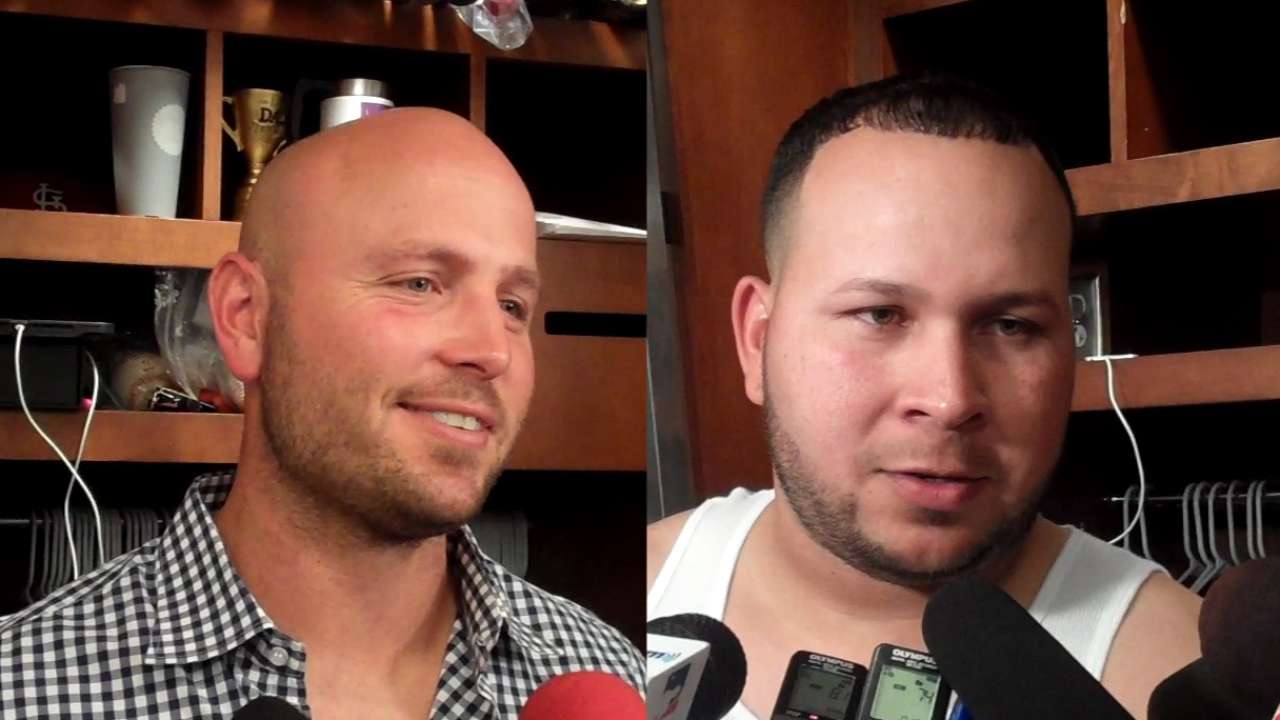 • Of the 17 fan-elected All-Star starters, the only two who have ever homered at the Midsummer Classic are Miguel Cabrera and Matt Holliday. Cabrera, who is on the DL, isn't expected to play, while Holliday (also on the DL) is hoping to return to the Cardinals next week and play in the game. Cabrera hit a two-run shot in the first inning of last year's game, while Holliday connected for a solo homer at the 2008 All-Star Game.
• Holliday also has three career All-Star hits overall, more than the other eight NL starters combined. Aside from Holliday, the remaining NL starters are a combined 2-for-19 in the Midsummer Classic, with Paul Goldschmidt (1-for-5) and Jhonny Peralta (1-for-3) accounting for the only hits.
Tonight at 7 ET, the All-Star reserves, pitchers and Final Vote candidates will be announced on the Esurance All-Star Selection Show on ESPN. Immediately following the show, fans can return to MLB.com to begin voting to select the final player for each League's 34-man roster via the 2015 Esurance All-Star Game Final Vote. Fans can cast their votes from a list of five players from each league until 4 p.m. ET on Friday, July 10.
And the voting doesn't end there. During the Midsummer Classic in Cincinnati on Tuesday, July 14, fans can once again visit MLB.com to submit their choice for the Ted Williams Most Valuable Player Award. Voting exclusively at MLB.com, online and via their mobile devices in the 2015 All-Star Game MLB.com MVP Vote, the fans' collective voice will represent 20 percent of the overall vote that determines the recipient of the Arch Ward Trophy.
MLB.TV Premium subscribers will be able to live stream the All-Star Game via MLB.TV through FOX's participating video providers. Access will be available across more than 400 supported MLB.TV platforms, including the award-winning MLB.com At Bat app. MLB.com will provide extensive online coverage of the All-Star Week festivities, including the 2015 Gillette Home Run Derby presented by Head & Shoulders, part of Gatorade All-Star Workout Day on Monday, July 13. The Derby will feature a new format with brackets and timed rounds and will be broadcast live by ESPN and MLB.com beginning at 8 p.m. ET.
The 86th All-Star Game will be televised nationally by FOX Sports (7 p.m. ET air time, 8:15 first pitch), in Canada by Rogers Sportsnet and RDS, and worldwide by partners in more than 160 countries. ESPN Radio and ESPN Radio Deportes will provide exclusive national radio coverage of the All-Star Game. MLB Network and SiriusXM will also provide comprehensive All-Star Week coverage. For more information, please visit allstargame.com.
Paul Casella is a reporter for MLB.com. Follow him on Twitter @paul_casella. This story was not subject to the approval of Major League Baseball or its clubs.