Dodgers could have several All-Star reserves
Kershaw, Greinke, Pederson, Gonzalez among LA's Midsummer Classic candidates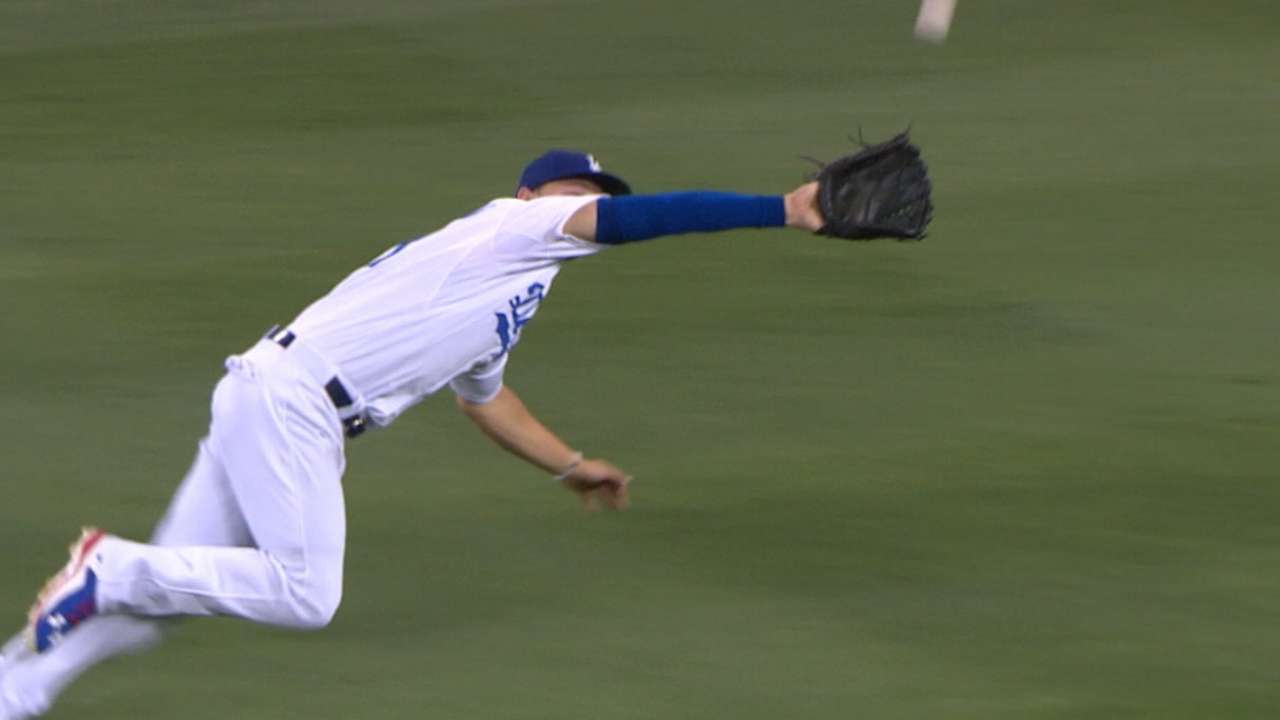 LOS ANGELES -- Although the Dodgers have no player in the National League All-Star starting lineup announced on Sunday, they could have one of their largest representations in years by the time the squad is finalized.
With manager Don Mattingly already on the NL coaching staff, no fewer than nine Dodgers players are in contention to be added to the club as reserves and pitchers during Monday's selection, or as part of the Final Vote.
Today at 4 p.m. PT, the All-Star reserves, pitchers and Final Vote candidates will be announced on the Esurance All-Star Selection Show on ESPN. Immediately following the show, fans can return to MLB.com to begin voting to select the final player for each league's 34-man roster via the 2015 Esurance All-Star Game Final Vote. Fans can cast their votes from a list of five players from each league until 1 p.m. PT on Friday, July 10.
And the voting doesn't end there. During the Midsummer Classic in Cincinnati on Tuesday, July 14, fans can once again visit MLB.com to submit their choice for the Ted Williams Most Valuable Player Award. Voting exclusively at MLB.com, online and via their mobile devices in the 2015 All-Star Game MLB.com MVP Vote, the fans' collective voice will represent 20 percent of the overall vote that determines the recipient of the Arch Ward Trophy.
Dodgers pitchers likely in the mix are starters Zack Greinke and Clayton Kershaw, along with closer Kenley Jansen. The last Dodgers pitcher to start an All-Star Game was Brad Penny in 2006.The last year the Dodgers had no All-Star pitcher was 2008.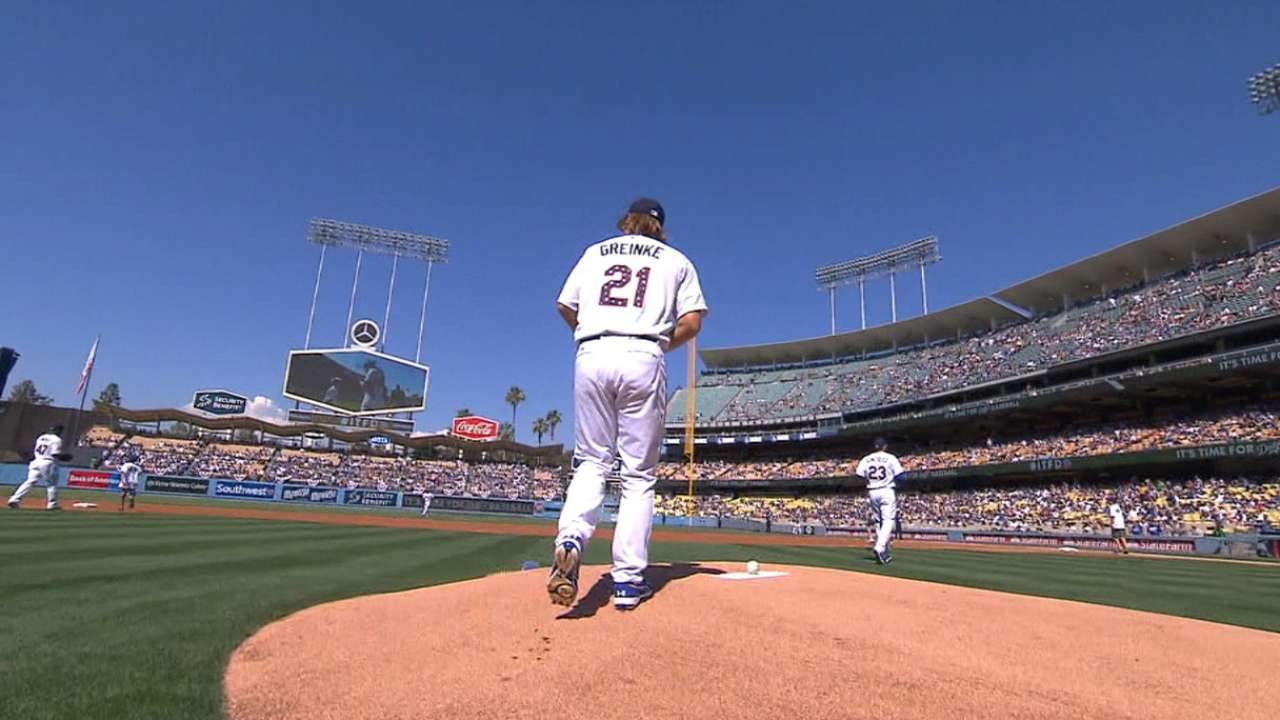 Position players figuring to get considerable consideration are outfielders Joc Pederson and Yasiel Puig, first baseman Adrian Gonzalez, third baseman Justin Turner, catcher Yasmani Grandal and second baseman Howie Kendrick. Pederson would be the first Dodgers rookie All-Star since Hideo Nomo in 1995. The last year the Dodgers had no All-Star position player was 2013.
The Dodgers had four players go to the Midsummer Classic last year -- Kershaw, Greinke, Puig and Dee Gordon. The last time five Dodgers players were All-Stars was 1995, when Raul Mondesi, Mike Piazza, Jose Offerman, Todd Worrell and Nomo were on the club.
This would be the fifth All-Star appearance for Kershaw and Gonzalez; third for Greinke; second for Kendrick and Puig; and first for Jansen, Pederson, Turner and Grandal.
MLB.TV Premium subscribers will be able to live stream the All-Star Game via MLB.TV through FOX's participating video providers. Access will be available across more than 400 supported MLB.TV platforms, including the award-winning MLB.com At Bat app. MLB.com will provide extensive online coverage of the All-Star Week festivities, including the 2015 Gillette Home Run Derby presented by Head & Shoulders, part of Gatorade All-Star Workout Day on Monday, July 13. The Derby will feature a new format with brackets and timed rounds and will be broadcast live by ESPN and MLB.com beginning at 5 p.m. PT.
The 86th All-Star Game will be televised nationally by FOX Sports (4 p.m. PT air time, 5:15 first pitch), in Canada by Rogers Sportsnet and RDS, and worldwide by partners in more than 160 countries. ESPN Radio and ESPN Radio Deportes will provide exclusive national radio coverage of the All-Star Game. MLB Network and SiriusXM will also provide comprehensive All-Star Week coverage. For more information, please visit allstargame.com.
Ken Gurnick is a reporter for MLB.com. This story was not subject to the approval of Major League Baseball or its clubs.