Adrian hit on hand, expects to play Monday
Dodgers slugger diagnosed with bruised right hand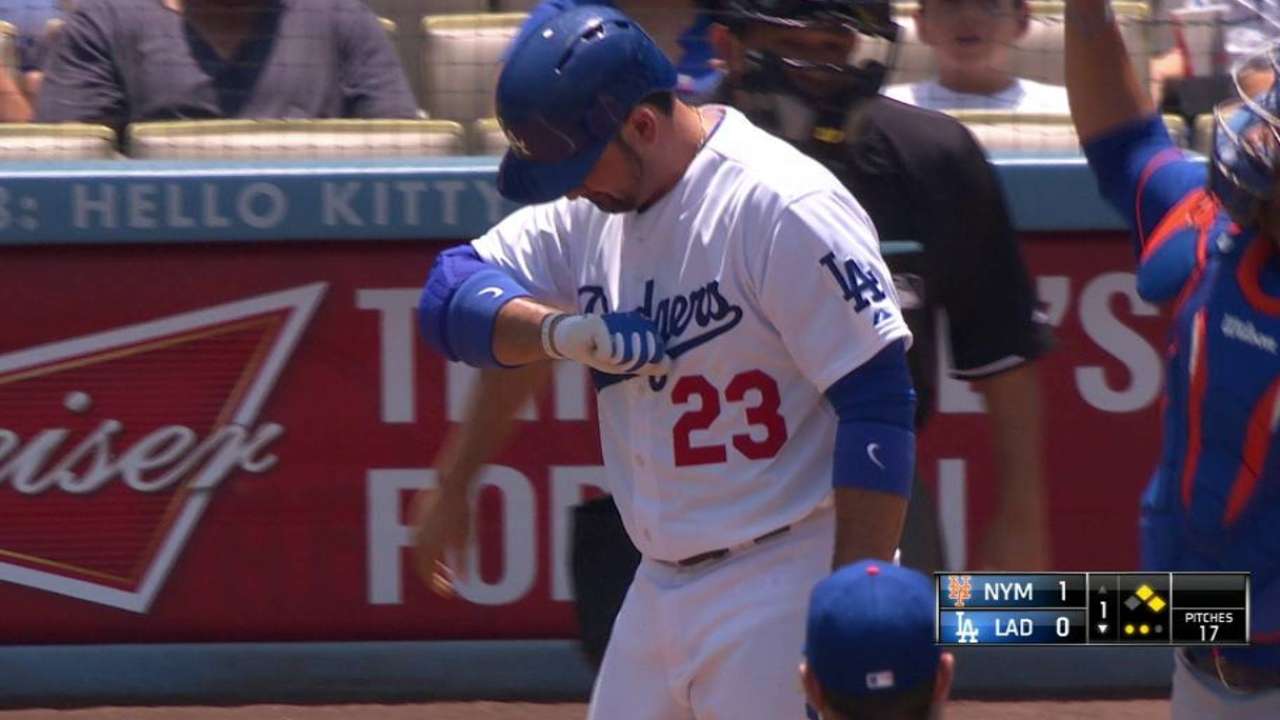 LOS ANGELES -- Dodgers first baseman Adrian Gonzalez left Sunday's 8-0 loss to the Mets in the fourth inning after he was hit on the right hand by a pitch earlier in the game. Gonzalez was diagnosed with a bruise.
In the first inning, in his first at-bat of the day, Gonzalez was plunked with a 95-mph fastball from Mets right-hander Steven Matz. Gonzalez remained in the game until the fourth, when Alex Guerrero pinch-hit for him.
Gonzalez did not receive an X-ray, saying that he didn't need one. The ball hit him in the meaty side of the hand at the base, pinching the skin with the knob of the bat.
"It's just the knob of the bat wouldn't let me swing," Gonzalez said. "I told them I could hold the bat different, but I wasn't going to be able to hit normal, and they said no need to do something different and go inside and see if it calms down and I can play [Monday]. I should be, unless I wake up and it's worse, which I don't expect it to be."
Gonzalez was hitting .291 with 15 home runs and 50 RBIs when he was hit. His 23 doubles ranked third in the National League entering Sunday's play.
Steve Bourbon is an associate reporter for MLB.com. This story was not subject to the approval of Major League Baseball or its clubs.