Independence Day always special for Lucroy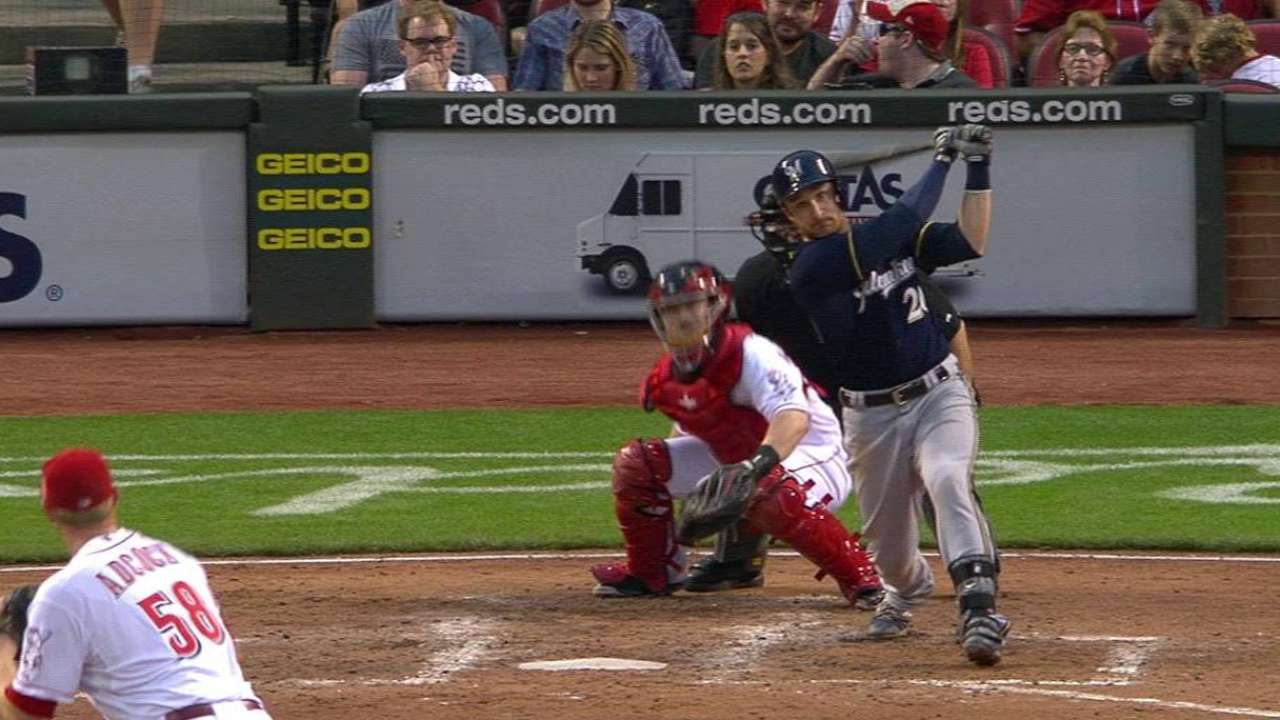 CINCINNATI -- Brewers' catcher Jonathan Lucroy has been hot this past week and was looking to continue that trend on Independence Day game, which has an extra meaning to him.
Lucroy's college roommate and teammate, John Coker, was injured in combat in Afghanistan in 2011. Coker was a sergeant in the Army National Guard and was shot in the legs in a firefight that killed several members of his troop.
Lucroy's connection to Coker was something he talked about prior to Saturday's game against the Reds at Great American Ball Park, citing this day as a meaningful one for him.
"I'm a very patriotic guy, I love our country and what it stands for," Lucroy said. "... He's doing really well, of course he's battling stuff. He can't feel his leg from the knee down."
Both the Brewers and Reds are sporting special uniforms with red, white and blue incorporated. Lucroy took it up a notch by tweeting a picture of new catcher's chest gear that have the U.S. stars and stripes.
.@JLucroy20 showing his love for America on the Fourth of July. Game-used equipment to be auctioned for charity. pic.twitter.com/Y04KhX9PUR

— Milwaukee Brewers (@Brewers) July 4, 2015
For Lucroy the new uniforms on Independence Day will hopefully be the only thing that changes this week. He was hitting .550 (11-for-20) with three RBIs and two doubles in his four games this week before Saturday.
Lucroy said the recent success has come from swinging at the right pitches and not chasing anything out of the zone.
"It's just a matter of having some good at-bats and hitting the ball hard, and really swinging at strikes is the key thing," Lucroy said. "... If you try to do too much, you swing at balls, you go up there and swing at everything (then) you become a swinger not a hitter and for me that's not going to work. The past week I've been able to relax and calm down, get in there and have good at bats."
Robert Bondy is an associate reporter for MLB.com. This story was not subject to the approval of Major League Baseball or its clubs.