Sabathia pushed back, to start Wednesday
Yanks lefty fine physically, but will work on some things during 'pen sessions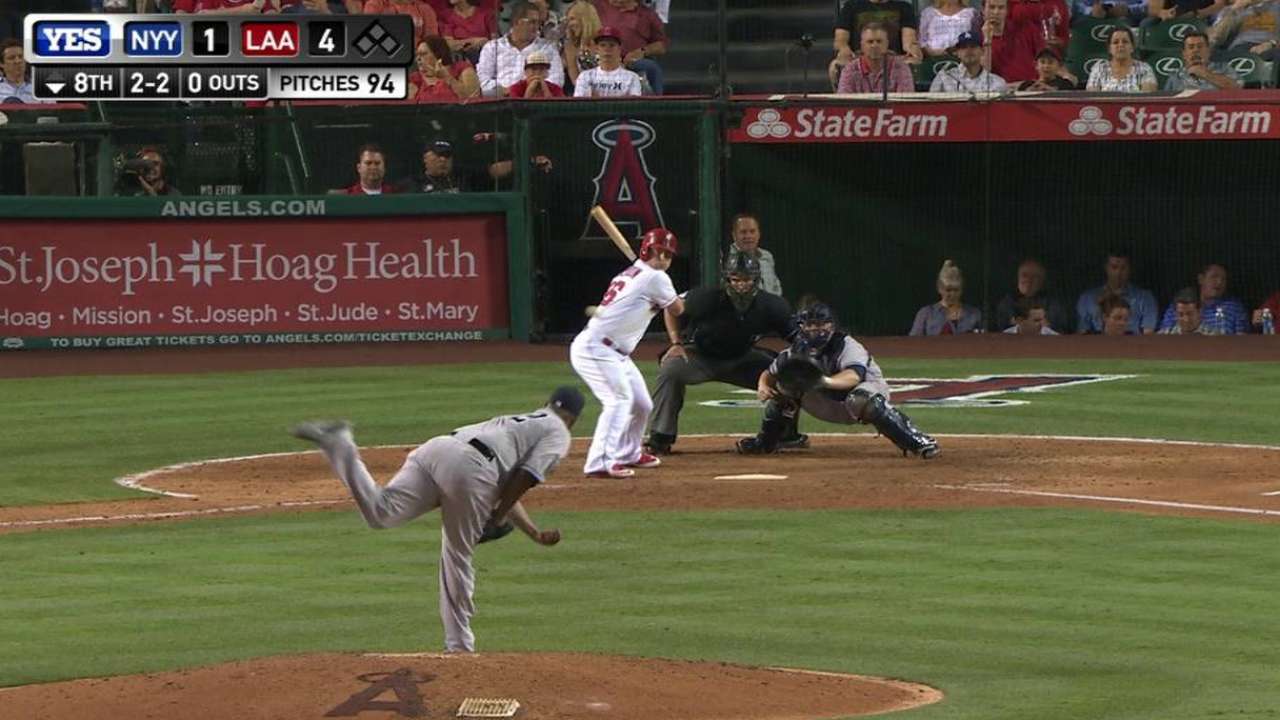 NEW YORK -- The Yankees decided to give veteran lefty CC Sabathia a few more days off before he makes his next start. Sabathia is now scheduled to pitch next week against the A's, instead of this weekend against the Rays.
That means Sabathia will take the mound Wednesday after eight days of rest, something manager Joe Girardi said will give him the chance to throw extra bullpen sessions to continue to work on his pitches. Sabathia's last start was June 29 against the Angels, when he gave up four earned runs in 7 1/3 innings.
"We're going to move CC back, he's been working on some things," Girardi said. "It gives him a few extra days. He's been a guy that's throwing every fifth day, every sixth day."
Girardi said that the decision isn't stemming from any concerns about Sabathia's physical state, though the Yankees did question that area at the beginning of the season since Sabathia was returning from right knee surgery that cost him most of the 2014 season.
"He's OK. He's held up really, really well," Girardi said. "There were concerns about him coming into the season physically. [But] he's held up pretty well."
Sabathia has gone 3-8 with a 5.59 ERA in 16 starts this season. His last win came on June 7.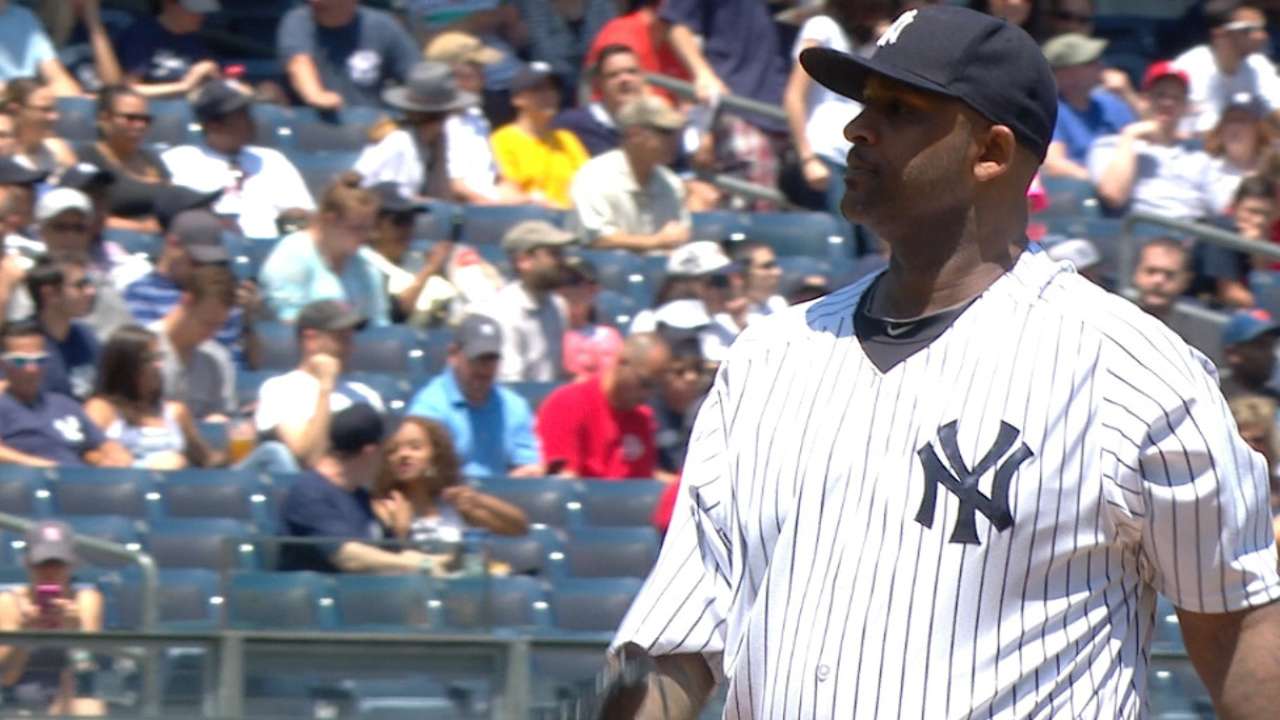 Sabathia, too, denied any notion of physical issues.
"I'm good, I'm good," he said. "It's a break that I probably needed, I guess. Take a step back and look at some things and try to be ready to go Wednesday.
"It's up to them. Whatever they think is best is the schedule that I follow. It is what it is."
Grace Raynor is an associate reporter for MLB.com. This story was not subject to the approval of Major League Baseball or its clubs.