Tigers lament pitching woes against Pirates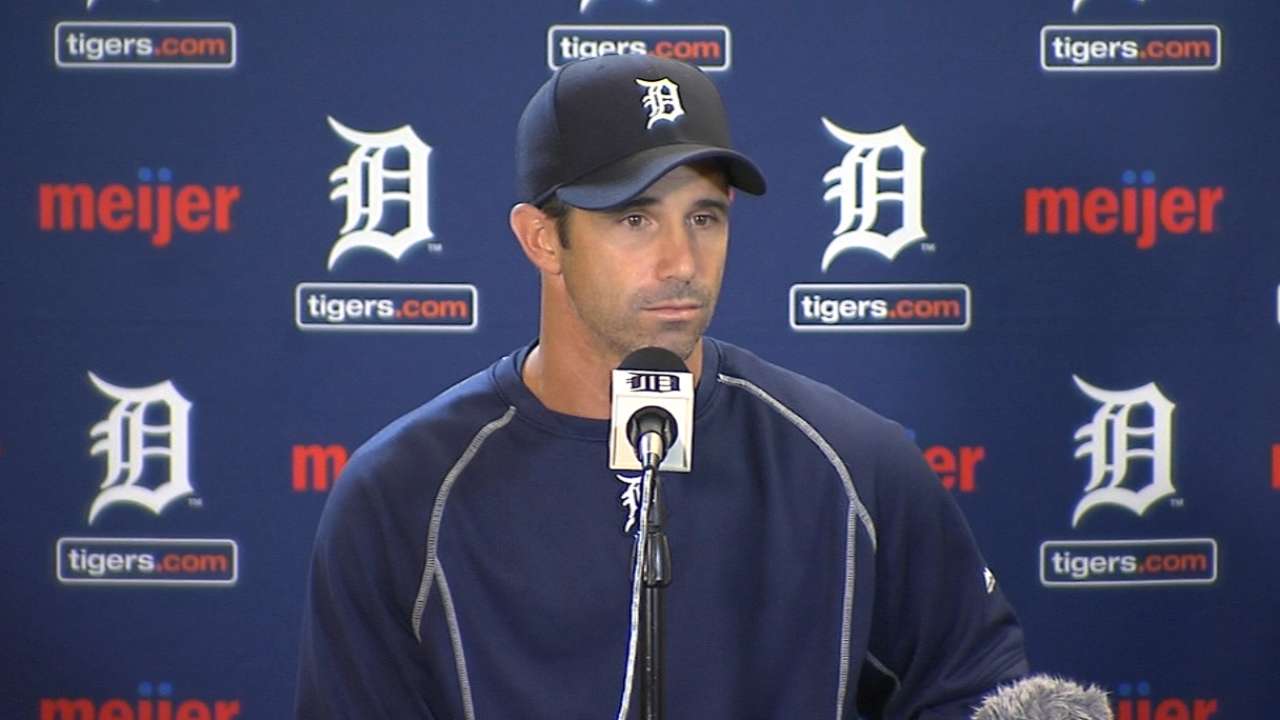 DETROIT -- Earlier this season, Tigers manager Brad Ausmus called Alfredo Simon the most consistent pitcher in his rotation.
Not anymore.
On a night when Detroit desperately needed a quality outing from its starter, Simon did just about the opposite. The righty allowed six runs on a career-high 15 hits over 5 2/3 innings on Wednesday, becoming just the third Tigers starter to surrender that many hits in a game since the 1950s.
The Pirates tallied 21 total on the night -- a season-high -- in a 9-3 loss at Comerica Park.
"[Simon] was scuffling to get outs," said Ausmus.
Ausmus explained Simon has been too firm with his splitter, which has caused it to lose some of its downward break. The pitcher agreed to having mechanical issues, but pinpointed a different issue, saying that he was opening his body too much during his delivery.
Either way, the result wasn't pretty. Simon struck out seven, but he allowed 11 hits over the first three innings. He then surrendered extra-base hits in the fourth and fifth, and yielded two singles in the sixth before being pulled.
Simon became the only pitcher in baseball since at least 1914 to allow 15 or more hits and record at least seven strikeouts in fewer than six innings, according to Baseball-Reference.
"I've got to throw the ball down," Simon said. "Need to throw it down and pitch backwards to the hitter."
Over his last three starts, the right-hander has allowed 18 runs on 29 hits. And that may be cause for concern, especially considering his sudden decline in form in the second half as a member of the Reds last year.
"We're not to the second half yet," Ausmus said, "but certainly, his last three outings haven't been as good as his previous outings."
The Tigers didn't fare much better with their bullpen on Wednesday night. Right-hander Joba Chamberlain allowed three home runs in the eighth inning, becoming the third reliever in club history since at least 1914 to surrender that many long balls in an inning or less.
Chamberlain was booed off the diamond -- "I'd boo myself too," he said -- but both he and Ausmus remain encouraged by the veteran's arsenal and velocity.
"There's no discouragement," Chamberlain said. "If I was throwing 90 to 92 [mph] there would be a little bit of discouragement. As far as everything that goes along with my arm and feeling the way I feel, I feel great."
Despite dropping the first two games of the series to fall to just a game above .500, Ausmus says he's still optimistic about the outlook of his club. But the manager didn't diminish Wednesday's loss.
"Today is a tough pill to swallow, because we got our butts kicked," he said.
Alejandro Zúñiga is an associate reporter for MLB.com. This story was not subject to the approval of Major League Baseball or its clubs.