MLB.com Columnist
Jonathan Mayo
What to expect: Miguel Sano
Twins slugger looks to join Buxton as mainstay in lineup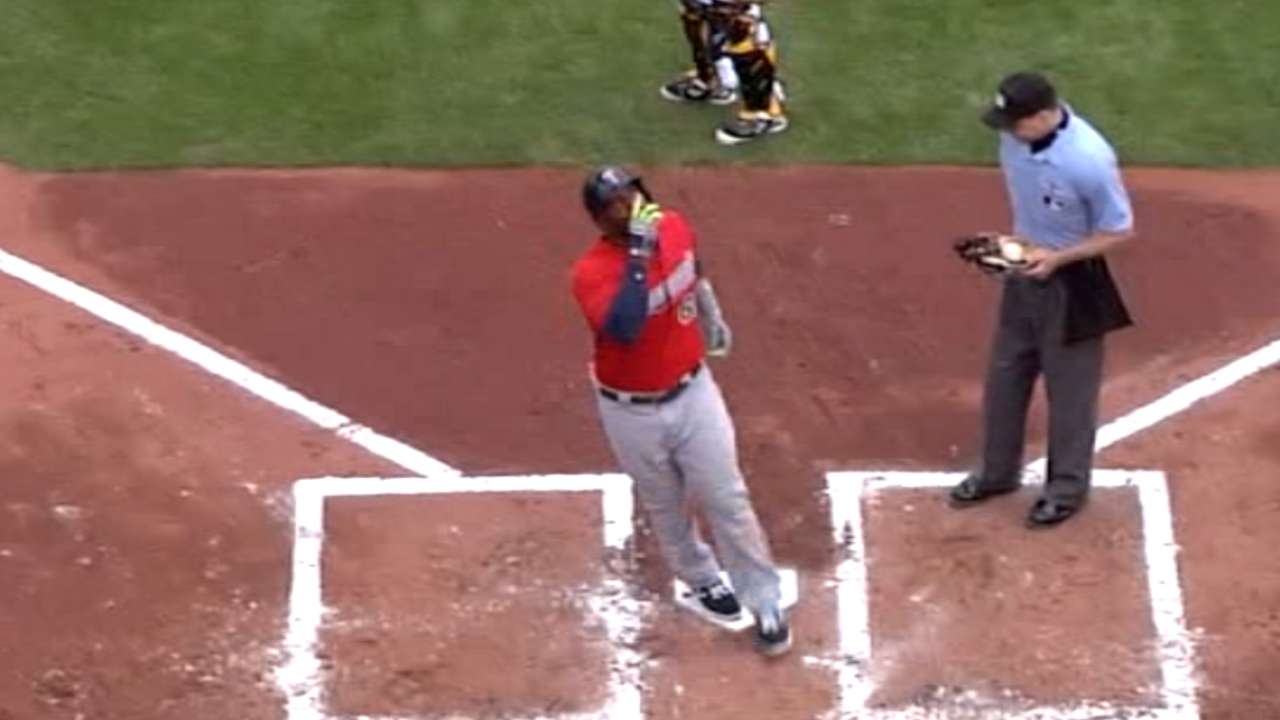 In the last few weeks, the Minnesota Twins called up their No. 1 prospect in Byron Buxton and their No. 3 guy in Alex Meyer. So no one was caught off-guard -- especially not in this year of "Promotionpalooza" -- when it was time for No. 2 Twins prospect Miguel Sano to get the call.
When Kennys Vargas was optioned on Tuesday, it became clear that Sano's time had arrived. The Twins are hoping they've timed the 22-year-old Dominican third baseman's first call to the big leagues at exactly the right time. The Double-A Southern League All-Star was really locked in with Chattanooga and the organization clearly doesn't have a problem calling guys up straight from Double-A, as they did the same thing with Buxton a few weeks back.
The No. 9 overall prospect on MLB.com's Top 100 list began the season slowly, to the surprise of no one. The slugger had missed the entire 2014 season following Tommy John surgery and there was a considerable amount of rust to shake off. That resulted in an April with a .159/.303/.381 line in 18 games. Absolutely no one in the organization was concerned, even with Sano's 22 strikeouts in 63 at-bats.
When the calendar turned to May, Sano started finding his groove. He hit .303/.374/.556 in 26 contests in May, slugging five homers and driving in 22 runs. Not surprisingly, his strikeout rate dropped, with 26 K's in 99 at-bats. June turned out to be even better, with a .329/.432/.658 performance as Sano hit six homers and knocked in 17 runs.
Even after that sluggish April, Sano stood second in the Southern League with 15 home runs at the time of his callup. He was tied for third in RBIs (48) and was fifth in slugging percentage (.544).
The fact that Sano is already on the Twins' 40-man roster made this an even easier decision to make and his skill set is exactly what the Twins could use right now. While Minnesota stands in second place in the AL Central, it's done it without a ton of thump in its lineup. The Twins are 11th in the American League in SLG and OPS, something Sano should be able to help with upon his arrival.
While there is some swing-and-miss to his game -- expecting a good amount of strikeouts especially at the outset is fair -- he's a better overall hitter than perhaps people thought he'd be or give him credit for. He draws more than his fair share of walks (80 in 2012, 65 in 2013). But the Twins are really banking on his 80 raw power on the 20-80 scouting scale. Sano has as much raw pop as anyone in the Minor Leagues, including Kris Bryant and Joey Gallo. His above-average hitting ability allows him to tap into that power effectively.
Sano's defense at third is still a work in progress. Even before the surgery, some thought he might belong at first simply because he'd outgrow the hot corner. He does have a very strong arm, but his defensive tools are almost beside the point, at least for now. Sano is largely going to DH, something he has not done much of in his Minor League career. How he adjusts to hitting only could be a big key to how successful he'll be at the highest level, but look for him to make some adjustments and make an impact with the bat quickly.
Jonathan Mayo is a reporter for MLBPipeline.com and writes a blog, B3. Follow @JonathanMayo on Twitter. This story was not subject to the approval of Major League Baseball or its clubs.