Braves quench thirst for runs in 4-run 4th
Pierzynski, Uribe hit back-to-back homers; Wisler contributes first MLB hit, RBI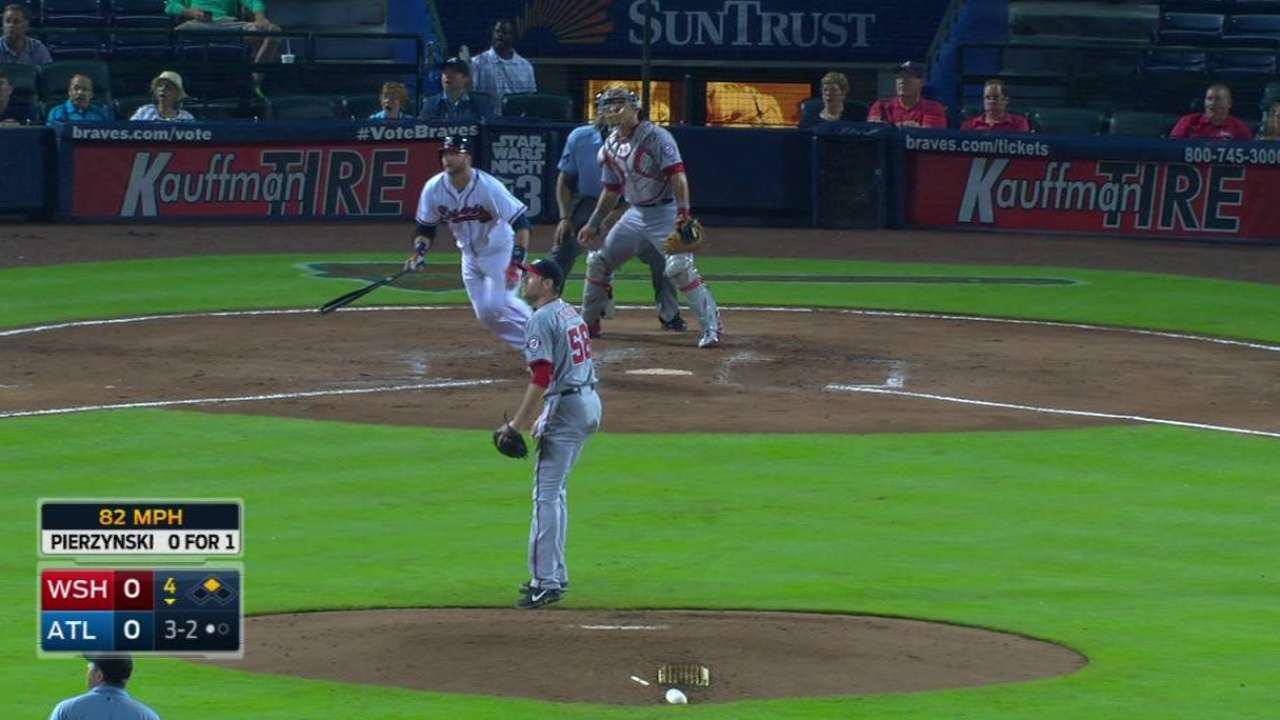 ATLANTA -- After spending most of the past two weeks struggling to score runs without Freddie Freeman in their lineup, the Braves recorded back-to-back home runs and celebrated Matt Wisler's first career hit during the four-run fourth inning that propelled them to Wednesday night's 4-1 win over the Nationals.
"We haven't put a crooked number up in a while, and it was against a really, really tough pitcher in [Doug] Fister," Braves manager Fredi Gonzalez said.
The Braves had averaged two runs in the previous 11 games they had played since Freeman was sidelined with a right wrist injury. They tallied fewer than four runs in nine of those contests.
A.J. Pierzynski fueled the fourth inning when he drilled a two-run shot off Fister moments after lacing a foul ball into the right-field seats. The home run was the veteran catcher's fifth of the season and first since June 3. He tallied three of his home runs through his first 20 at-bats of the season.
"You don't see it very much where you hit one foul and you hit one fair in the same at-bat," Pierzynski said.
Uribe followed with a no-doubt solo shot that gave the Braves back-to-back home runs for just the second time this season. The veteran third baseman has collected five home runs since being acquired from the Dodgers on May 27. Freeman is the only other Atlanta player who has hit more than two homers during this span.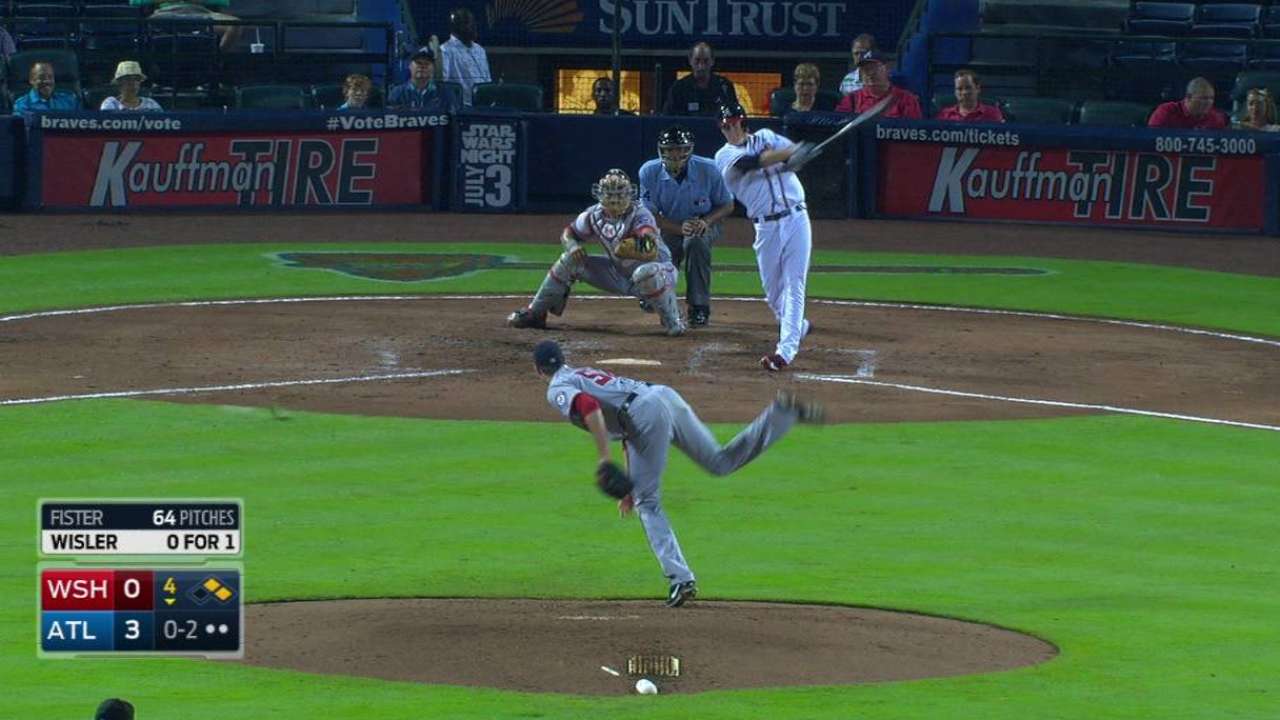 After the Nationals intentionally walked Eury Perez with two outs in the fourth inning, Wisler made them pay by drilling an RBI single to right field.
• Wisler logs firsts at plate while stifling Nats
The 22-year-old pitcher batted .206 (7-for-34) during his Minor League career and went hitless through his only four previous plate appearances at the Major League level.
Mark Bowman is a reporter for MLB.com. This story was not subject to the approval of Major League Baseball or its clubs.