Abreu more patient as pitchers adjust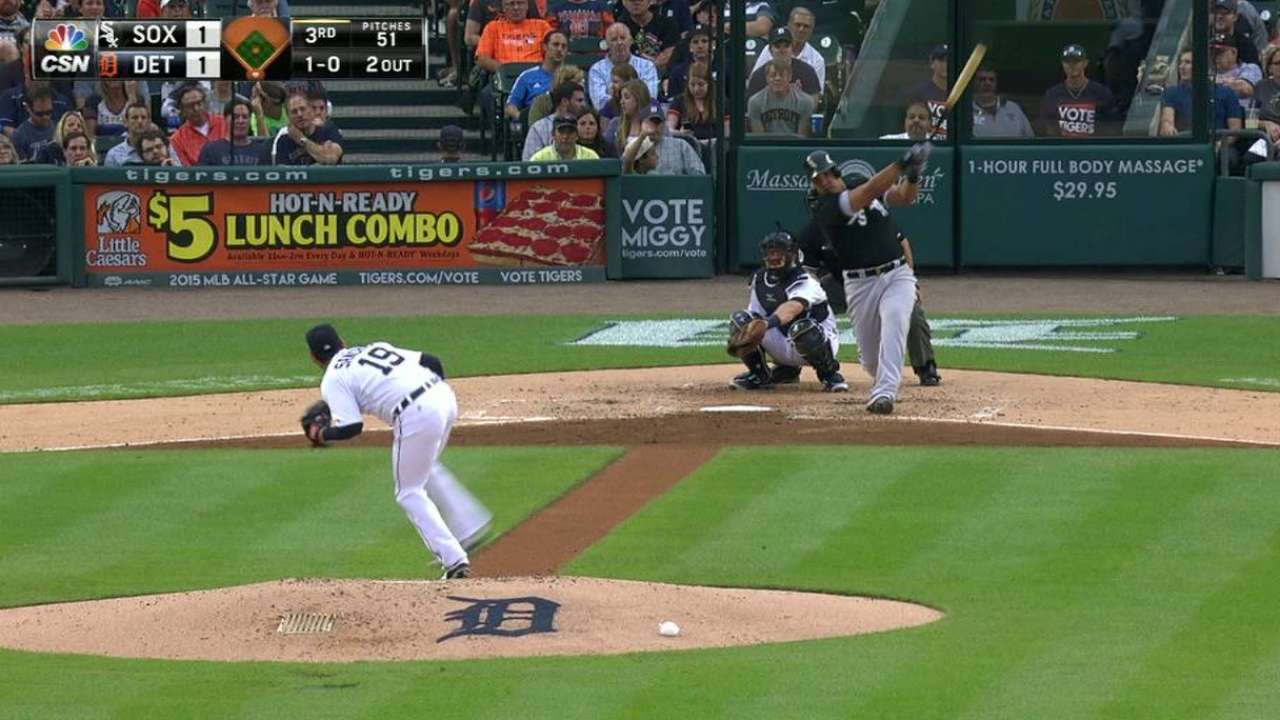 ST. LOUIS -- The raw results, offensively, might be a tick less impressive for Jose Abreu in 2015 compared to his breakout rookie campaign of 2014. But the White Sox first baseman feels as if he's in a better place offensively.
One change made by Abreu is that he's swinging less at first pitches. Per MLB Network Gameday notes, the 2014 American League Rookie of the Year Award winner swung at 37.1 percent of first pitches last season in comparison to 18.9 percent this season. The league average is 28.8 percent in 2015.
That overall approach develops as Abreu learns the league and the league learns Abreu.
"Last year, I didn't know the league very well and I was a little more aggressive," said Abreu through interpreter and White Sox Spanish language broadcaster Billy Russo. "But since Cuba, my trainers there teach me that if you are a good hitter, you are not going to swing at the first pitch too often. If you are able to see more pitches, you can identify what is the best pitch to swing.
"It was good for me swinging at the first pitch last year, but it wasn't always the right pitch to hit. I swing at too many bad pitches, also. For this year, I just made the adjustment. I'm being more patient this year in my at-bats."
Abreu believes that the same pitcher doesn't throw him the same first pitch that he threw him last year, when a little bit more of the unknown was in play.
"They make adjustments, and I also have to do my adjustments," Abreu said. "This is the best baseball in the world. But I think with the adjustment that I did, I'm in a better position right now to hit. Probably the results aren't there, but I'm feeling more comfortable."
Scott Merkin is a reporter for MLB.com. Read his blog, Merk's Works, and follow him on Twitter @scottmerkin. This story was not subject to the approval of Major League Baseball or its clubs.