Hoffman discuss role in Perfect Game, 2015 Draft class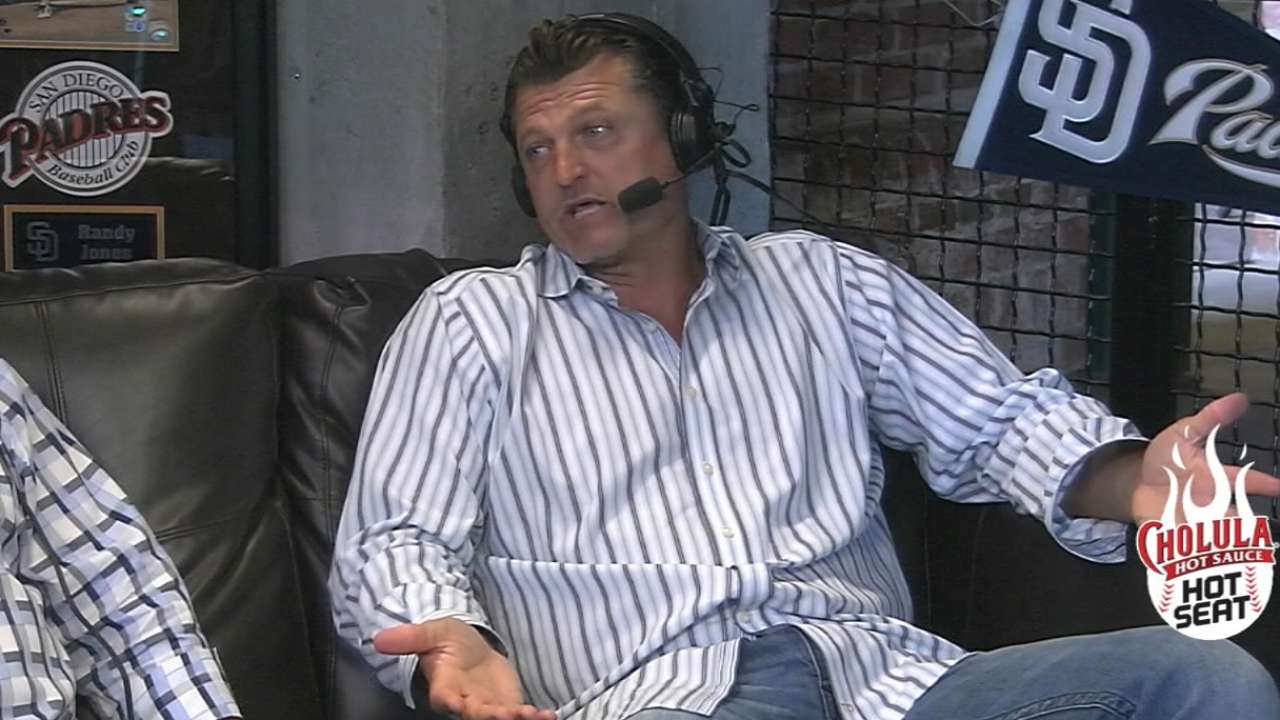 Trevor Hoffman, San Diego Padres all-time saves leader and also one of the greatest closing pitchers to ever take the hill on Major League diamond, stopped by Padres Social Hour on Tuesday to discuss the Perfect Game All-American Classic and his role in the organization's annual event being held at Petco Park. "I'm in the 'ambassador' role," said Hoffman. "I get to be around the kids when they work out at USD, get to spend a little bit of time in the booth to do some analysis as well… but getting to be around the kids is kind of fun as well. I've done it for five years now; I think my first year was in Carlos Correa's year."
The Perfect Game All-American Classic, whose proceeds go to benefit Rady Children's Hospital research for pediatric cancer, is an annual event that fields young baseball players vying to take the next step into the Majors. The talent of the game's participants, as Trevor noted, is certainly palpable and of a very high caliber every year: "I want to say of the kids last year, there were probably 35 (First-round Draft picks) that played in the game last year - the numbers are staggering how good these kids really are. We also have some impressive local talent coming out this year, too."
Hoffman also discussed some of the things he has done for the Padres organization since joining the front office team: "We just got done in Arizona talking to the most recent Draft class and helping them get acclimated… handing off the Padres torch to them, so to speak. It's providing structure and how to maneuver and progress in professional baseball. It's a real eye opener."
To hear more about Trevor's recent projects in the organization, his perspective and thoughts on the unique "Trevor Hoffman (Circle) Changeup" and the challenges of coaching after his professional career, then be sure to watch the entire interview with Mark Grace and Randy Jones in the video above! And for more interviews, highlights and Padres content just like this, be sure to check out padres.com/socialhour.