Cuddyer to undergo MRI on sore left knee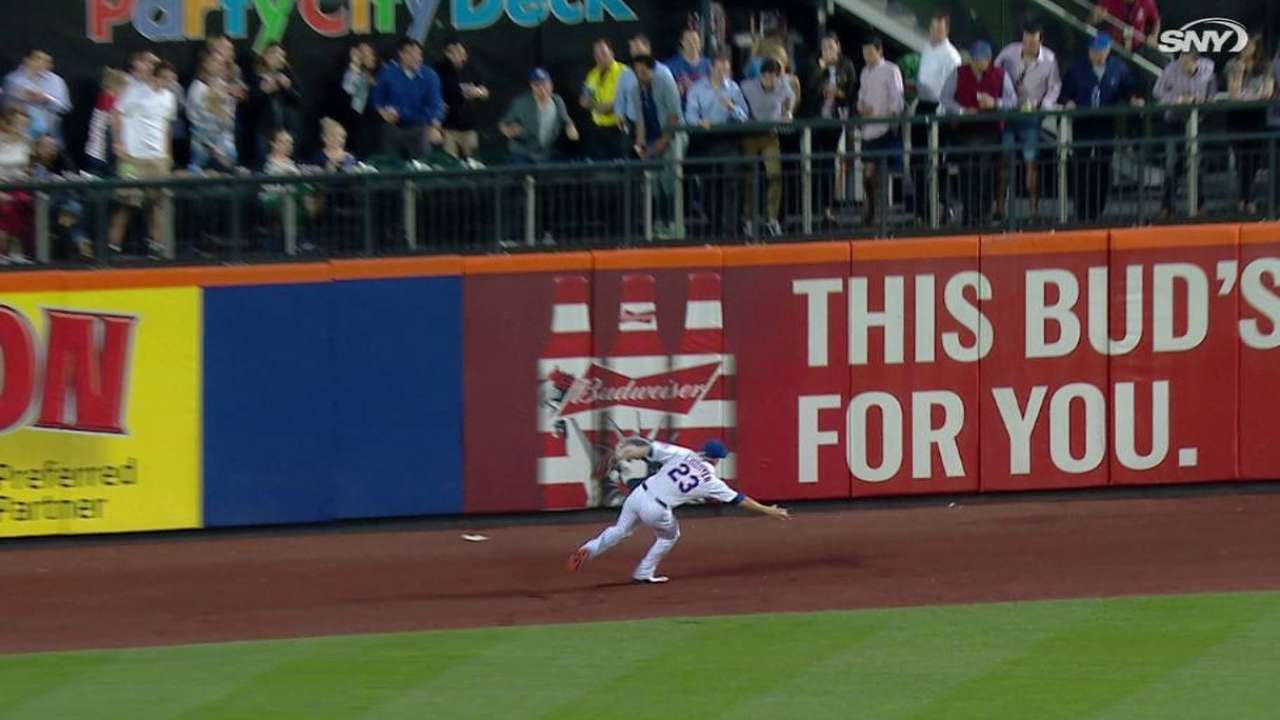 NEW YORK -- Add one more to the list of ailing Mets. Michael Cuddyer said he's "definitely concerned" about the left knee injury that forced him out of Tuesday's 1-0 loss to the Cubs after six innings, but he'll wait until Wednesday to start worrying about it.
Cuddyer said he first felt soreness in his left knee while running to first base in the second inning, but kept it to himself. As the game progressed, it became troublesome enough that he had no choice.
"It had progressively gotten tighter to the point where I had to say something," Cuddyer said. At that point, the Mets' training staff told manager Terry Collins, who immediately pulled him from the game.
Cuddyer will undergo an MRI on Wednesday before the Mets make any decision on his status.
"I'm definitely concerned, but honestly, I don't jump to conclusions until after we see that MRI," Cuddyer said. "Then we'll deal with whatever it is."
The injury came hours after the Mets activated infielder Daniel Murphy from the 15-day disabled list, potentially reopening a hole the club thought it had plugged. It's been that kind of year for the Mets, who haven't had their full complement of hitters since mid-April.
David Wright has been on the DL since April 15 with a hamstring strain that has turned into a season-threatening back condition. Travis d'Arnaud was just placed on the DL for the second time this season. Murphy had been out since June 4.
That spate of middle-of-the-lineup injuries is enough to have the Mets concerned by any potential injury to their left fielder.
Cuddyer is batting .243 this season with six home runs and 28 RBIs. He's played in 72 of the Mets' 78 games after playing just 49 games for the Rockies last season.
Alden Woods is an associate reporter for MLB.com. This story was not subject to the approval of Major League Baseball or its clubs.