Gray hospitalized with flu-like symptoms
A's call up Bassitt to make spot start after scratching ace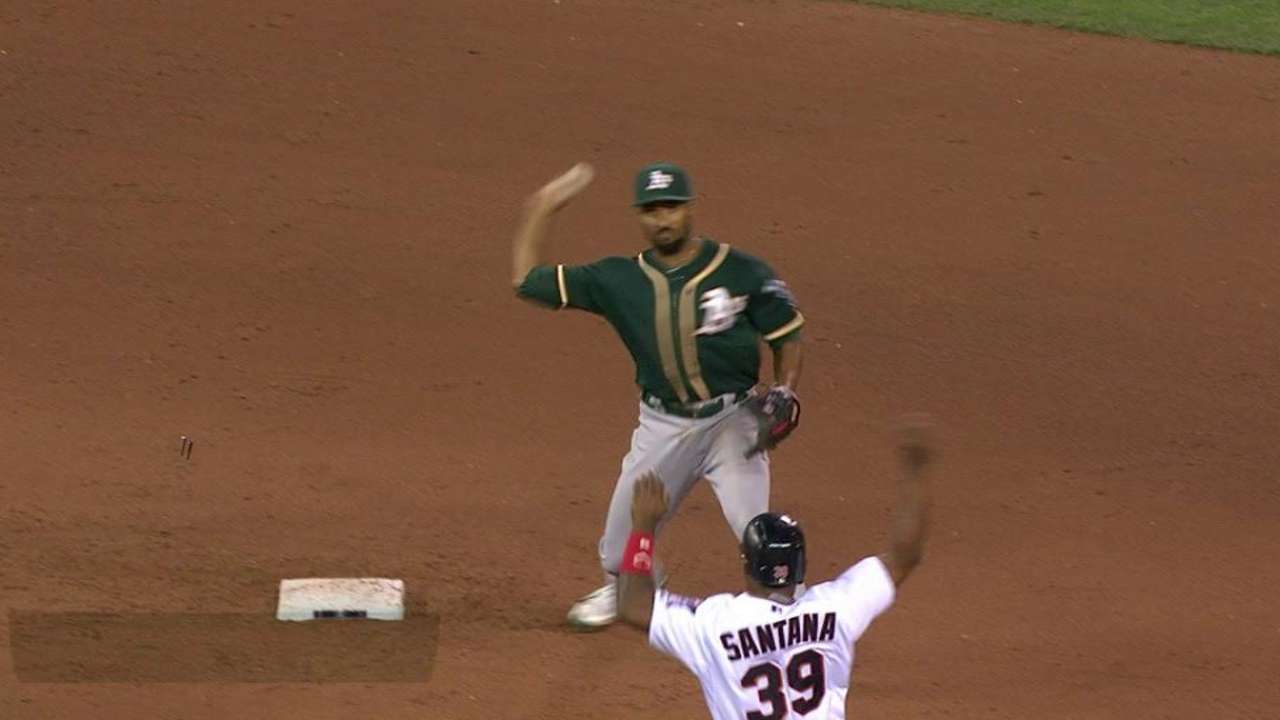 OAKLAND -- A's right-hander Sonny Gray was hospitalized overnight with flu-like symptoms and scratched from his Tuesday home start against the Rockies.
Right-hander Chris Bassitt was recalled from Triple-A Nashville to make a spot start in his place, with corner infielder Max Muncy optioned to make roster room.
Gray remains in a local hospital undergoing "traditional tests," according to A's manager Bob Melvin, who is unsure when his ace will make his next start.
"It hit him pretty hard," Melvin said. "He's actually been dealing with it the past couple of days, but last night it got worse for him. He didn't feel great during the day, then it got worse to the point they had to bring him into the hospital."
Melvin spoke to Gray by phone Tuesday morning, "and he still sounded pretty weak but said he was a lot better than he felt late last night."
"The fact he feels better today is encouraging," he said.
Gray, a likely first-time All-Star this year, is 9-3 with an American League-leading 2.09 ERA in 16 starts.
Muncy had appeared in just one of the A's last eight games and hit .203 with two home runs in 34 games overall in his first big league stint.
"You're seeing more and more younger players at the big league level being in non-everyday roles, but it's not easy for them," Melvin said. "They're used to playing every day and he's still developing a first baseman moved to third. Probably ends up being a good thing for him even though nobody wants to move down to the Minor Leagues."
Jane Lee is a reporter for MLB.com. This story was not subject to the approval of Major League Baseball or its clubs.