MLB.com Columnist
Roger Schlueter
Stats of the Day: Good as Gold in first half
D-backs first baseman in position to join trio with impressive OPS, SB tallies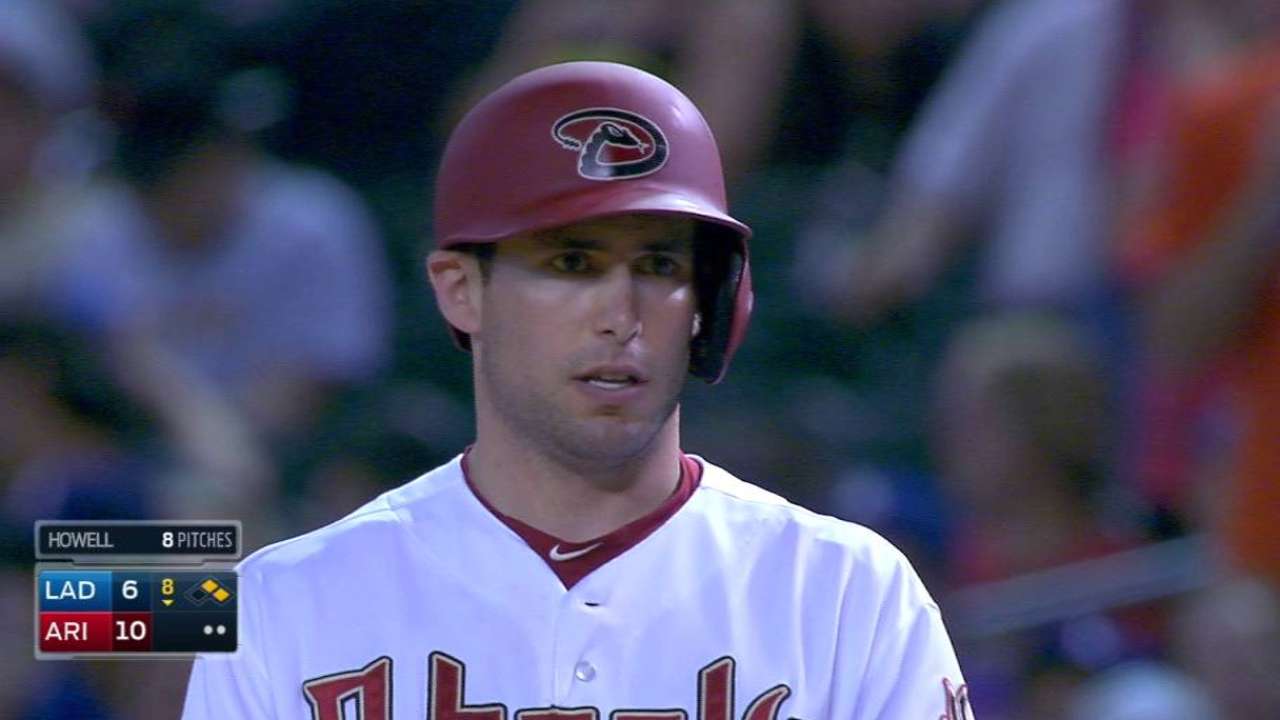 Here are four interesting items from around the big leagues on Monday:
• In the D-backs' 10-6 win over the Dodgers, Paul Goldschmidt singled twice and stole two bases. The first baseman has 15 steals to accompany his 1.104 OPS. Three players in the All-Star era finished a first half of a season with at least 15 steals and an OPS of at least 1.100: Larry Walker in 1997 (1.237 with 19 SB), Jeff Bagwell in '99 (1.109 with 17) and Eric Davis in 1987 (1.106 with 33).
• Cast your Esurance All-Star ballot for #ASGWorthy players
• In the Reds' 11-7 victory over the Twins, Billy Hamilton stole four bases to run his total to 40 on the year. Hamilton is the first Reds player to reach 40 steals before the All-Star break since Deion Sanders had 41 in 1997. Eric Davis has the most -- 42 in 1986. This effort marked the third time in his 232-game career that Hamilton had at least four thefts in a game. He is the first player since 1914 to be able to claim at least three through his first 232, eclipsing the pair that Alex Cole, Vince Coleman, Tim Raines and Gary Redus each had.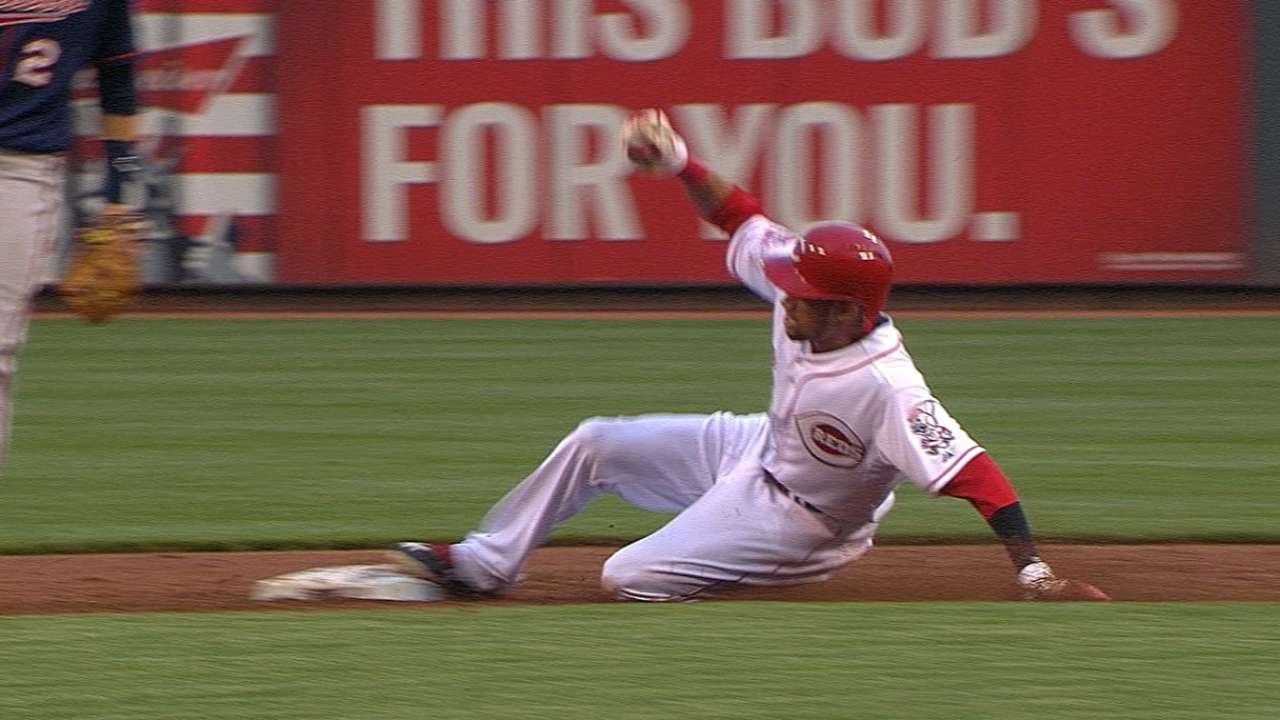 • Aramis Ramirez contributed a pinch-hit two-run double in the Brewers' 7-4 win over the Phillies. Ramirez, who is playing in his 18th season, has 2,234 hits (881 for extra bases), 1,372 RBIs and 3,894 total bases. The numbers offer significant places in National League history: 2,234 hits is tied with Mike Schmidt for 55th all time; 881 extra-base hits is tied with Billy Williams for 24th; 480 doubles is 23rd, six shy of tying the totals from Billy Herman and Lou Brock; 1,372 RBI is 25th, four behind Johnny Bench's total; and 3,894 total bases is 34th, 10 behind Walker.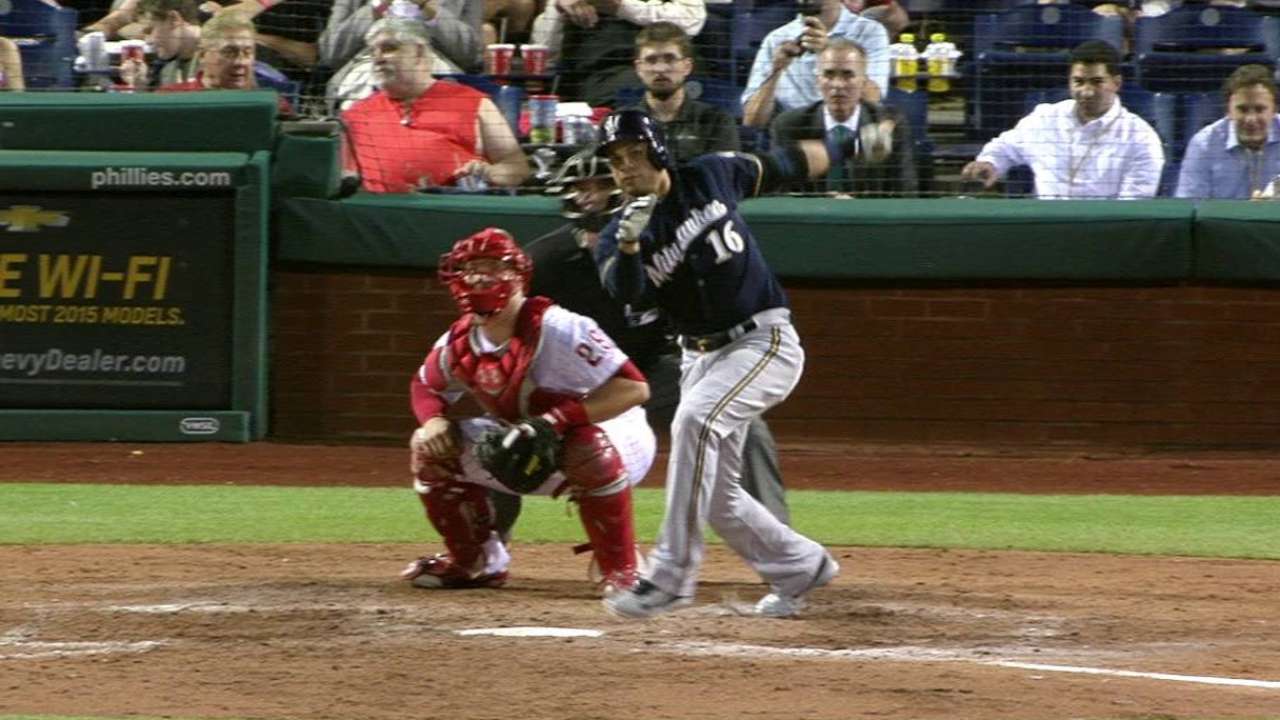 • Mike Trout and the Angels defeated the Yankees, 4-1, with the reigning American League MVP contributing a home run (his 20th of the year) and a steal. With the homer, Trout became the 11th player in history to have four 20-homer campaigns through his age-23 season. The others, chronologically; Mel Ott, Ted Williams, Mickey Mantle, Eddie Mathews, Frank Robinson, Orlando Cepeda, Tony Conigliaro, Ken Griffey Jr., Alex Rodriguez and Giancarlo Stanton. Trout has 111 career steals; he and Rodriguez are the only two players to have at least 100 homers and 100 steals through their age-23 season. Rodriguez hit 148 home runs with 118 stolen bases.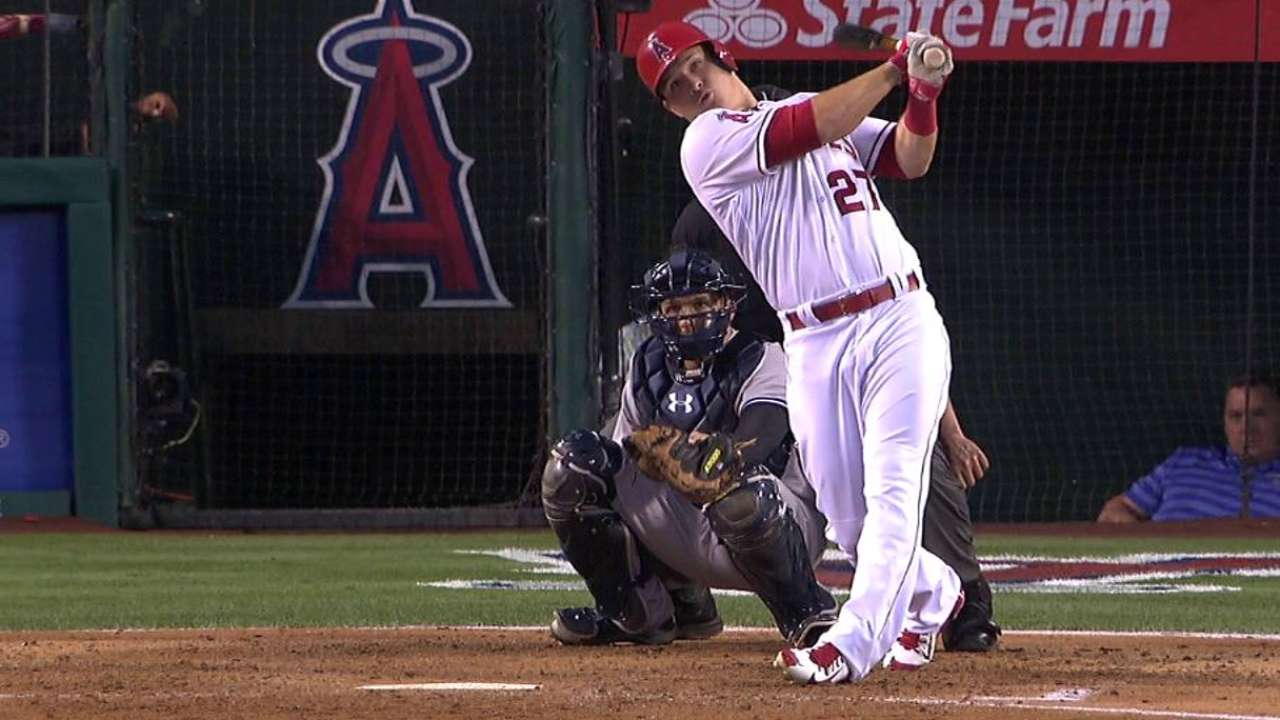 Milestone watch for Tuesday
• With 20 homers, Joc Pederson is two shy of tying Wally Berger (1930) for the NL rookie record for most homers before July 1. Albert Pujols is in between Berger and Pederson, with 21 in 2001.
• Torii Hunter is four hits shy of 2,400 for his career. Only 43 players in AL history have had that many.
Roger Schlueter is a contributor to MLB.com. This story was not subject to the approval of Major League Baseball or its clubs.