Waino eyes comeback before season's end
After tearing left Achilles tendon in April, Cards' ace pushes limits of return timetable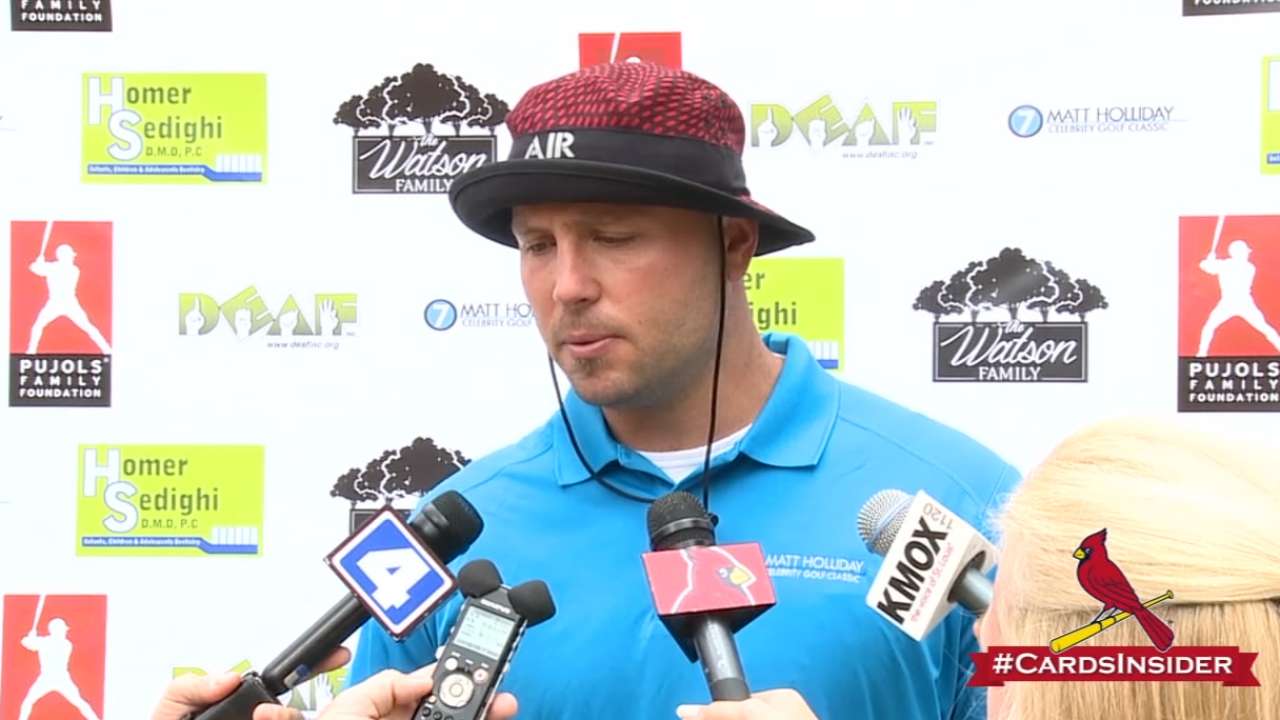 ST. LOUIS -- Adam Wainwright sat at his Busch Stadium locker in full uniform on Friday before the Cardinals opened a series against the Cubs. He had some photo obligations that required him to wear a pair of white baseball pants, which clung tightly to the walking boot on his left foot.
No, Wainwright was not planning to be in the dugout that night, he explained.
Still, despite tearing his left Achilles tendon in late April, Wainwright is hanging on to the hope that he will don a Cards uniform, with no walking boot, as an active player before the 2015 season concludes.
It's an injury that typically takes nine to 12 months from which to rehab, but in typical fashion, the club's veteran ace is pushing the limits of that timetable with his eyes on a return that would be about six months from the date of his injury.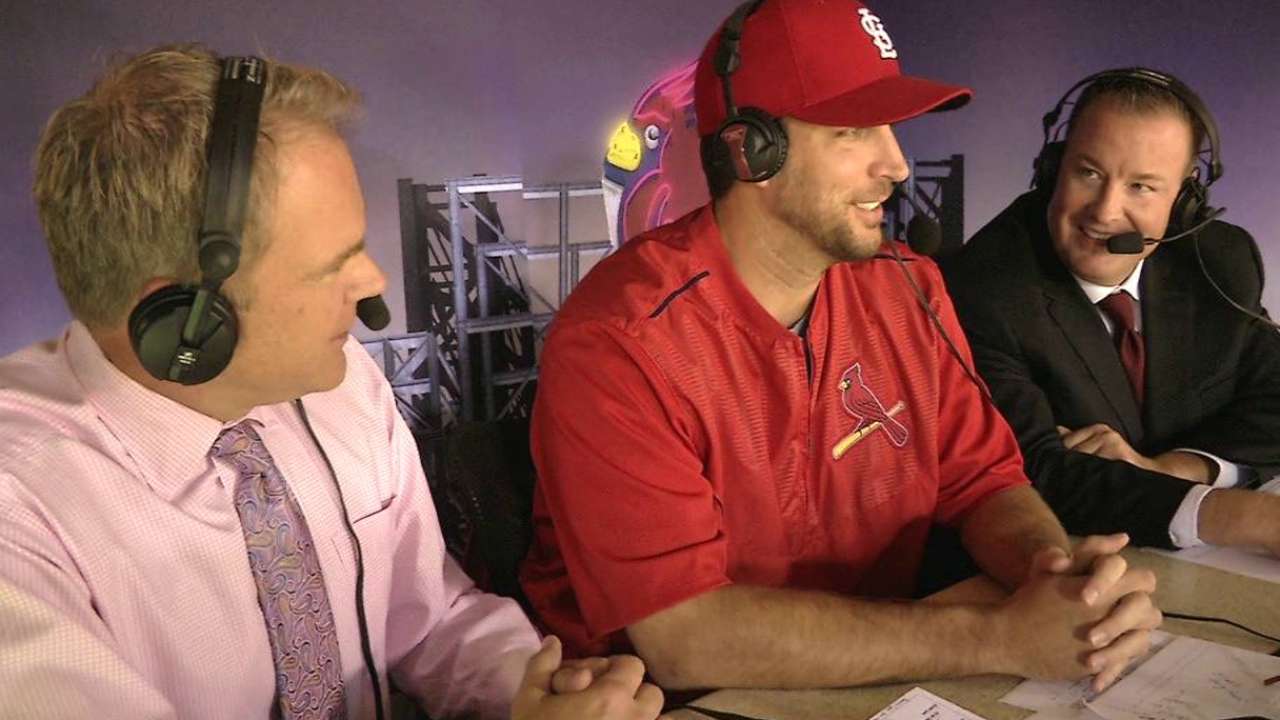 "I'll do whatever it takes to pitch in October," Wainwright said Monday. "That's the deal."
Holding court with reporters at the Pujols Family Foundation Golf Tournament, hosted by Matt Holliday at Meadowbrook Country Club, the 33-year-old righty said he is working out his upper and lower body, and he is experiencing no discomfort.
"I feel completely normal at all times," Wainwright said. "It's a really strange injury … as far as pain is concerned. I have had zero pain the entire process, and each day, my range of motion is getting better and better. My strength is getting better and my poor little, tired, sad calf in my left leg is starting to get some strength back, so we're just getting better every day."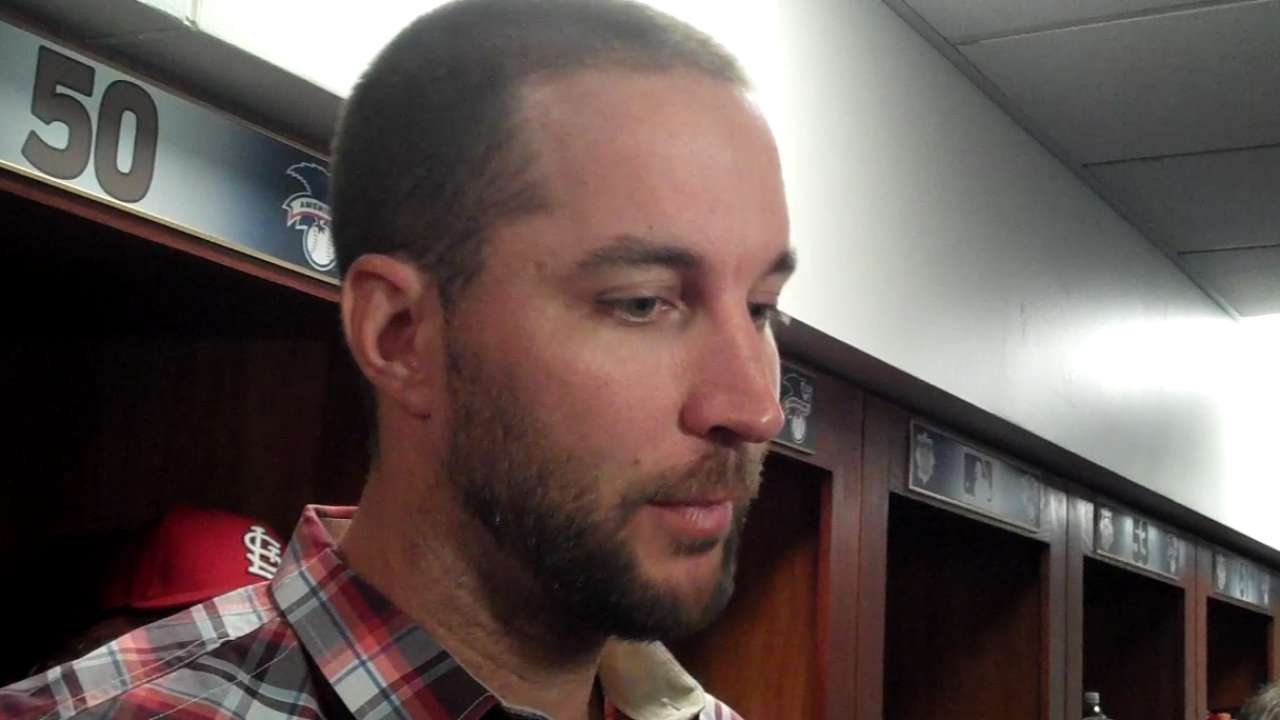 A Wainwright injury regarded as potentially devastating for St. Louis' pitching staff hasn't derailed things a bit. The Cardinals boast the best team ERA in the Majors and the best record at 51-24 entering Monday. They are 39-20 since losing Wainwright, who is 121-67 in 10 seasons with the Redbirds.
"They even got better without me," Wainwright said. "It makes me feel kind of worthless, to be honest with you. It'll be interesting when I do get back in that dugout for the first time. They've got a good thing going, so I'm going to make sure I'm adding to it and not getting in the way of it."
But the Cards' present success won't slow Wainwright's effort to pull off what would likely be classified as a miraculous comeback.
"You can't stop being who you are, right? I'm going to push as hard as I can without being silly," Wainwright said. "I'm going to push as hard as I can to try and get back for this team this season. If not, then I know at least I tried everything I could."
David Cobb is an associate reporter for MLB.com. This story was not subject to the approval of Major League Baseball or its clubs.