V-Mart puts clutch gene on display with big hit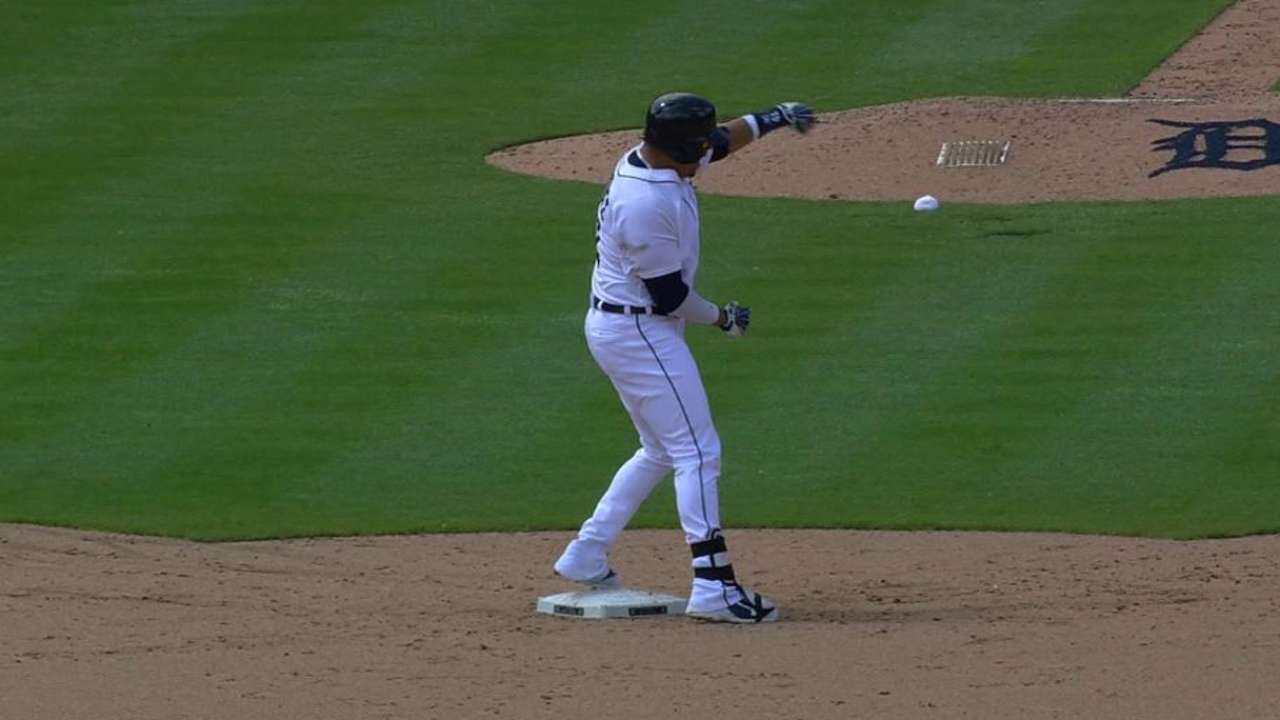 DETROIT -- Last season, Tigers manager Brad Ausmus claimed the only person in baseball who could protect Miguel Cabrera in the lineup was Cabrera himself. But he later amended his statement: Victor Martinez could also provide the support.
It seems as if that Victor Martinez is back. The designated hitter's three-run bases-clearing double in the eighth inning tied Sunday's game against the White Sox, setting up catcher James McCann's walk-off home run an inning later that secured a 5-4 win.
"That's the Victor we saw last year, in 2014," Ausmus said. "We've seen it since he's come back from his rehab stint. I feel like there's someone back there that's really protecting Miggy."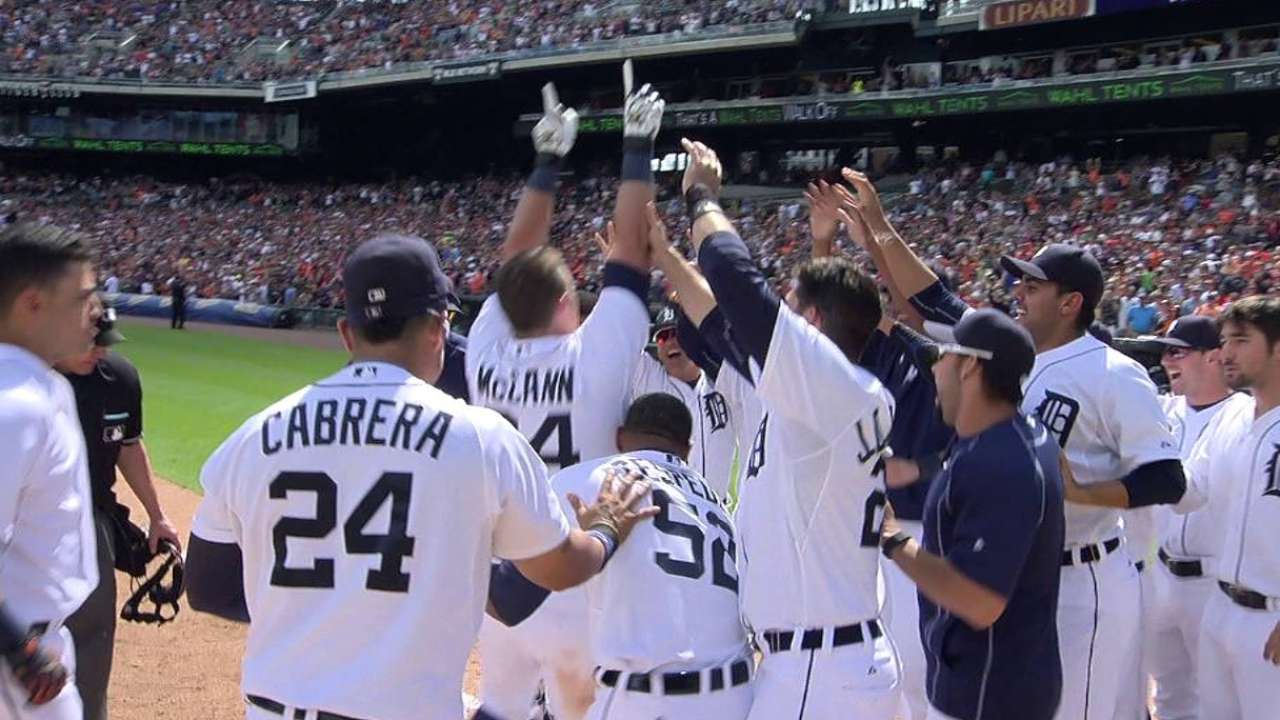 Martinez hit just .216 in 34 games before being placed on the disabled list in mid-May with inflammation in his left knee. Since returning on June 19, he's batting .324 with three doubles and a home run.
His latest extra-base hit was perhaps his most important of the season. Trailing, 4-0, entering the eighth, Detroit loaded the bases before Ian Kinsler was hit by a Jeff Samardzija pitch to bring home a run. Then, Cabrera struck out swinging.
Martinez stepped to the plate with one out and lined the first pitch he saw -- a 96-mph fastball -- to right-center-field to even the game. Minutes later, McCann's hit gave Detroit its first win in 31 tries when trailing after seven frames.
"I've hit some home runs, but I know my abilities -- I know my game," Martinez said. "At this point, I can't get crazy just because I hit 32 homers last year. I know my game. That's why I've been able to do what I've been doing in my whole career. I know that I'm a line-drive hitter."
But Martinez's return hasn't just led to his own success. As a team, the Tigers are averaging 5.67 runs in nine games since June 19.
"He's a tough out -- no matter what situation -- in the four-hole," McCann said. "He just adds another dimension to the lineup. It's a big bat we were missing for a while."
And Cabrera? With a healthy Martinez protecting him, he's hitting .414.
"It's nice to have that back," Ausmus said.
Alejandro Zúñiga is an associate reporter for MLB.com. Follow him on Twitter @ByAZuniga. This story was not subject to the approval of Major League Baseball or its clubs.