Altuve ranges, bobbles ball, secures catch
Second baseman gets starter McHugh out of a jam against Yankees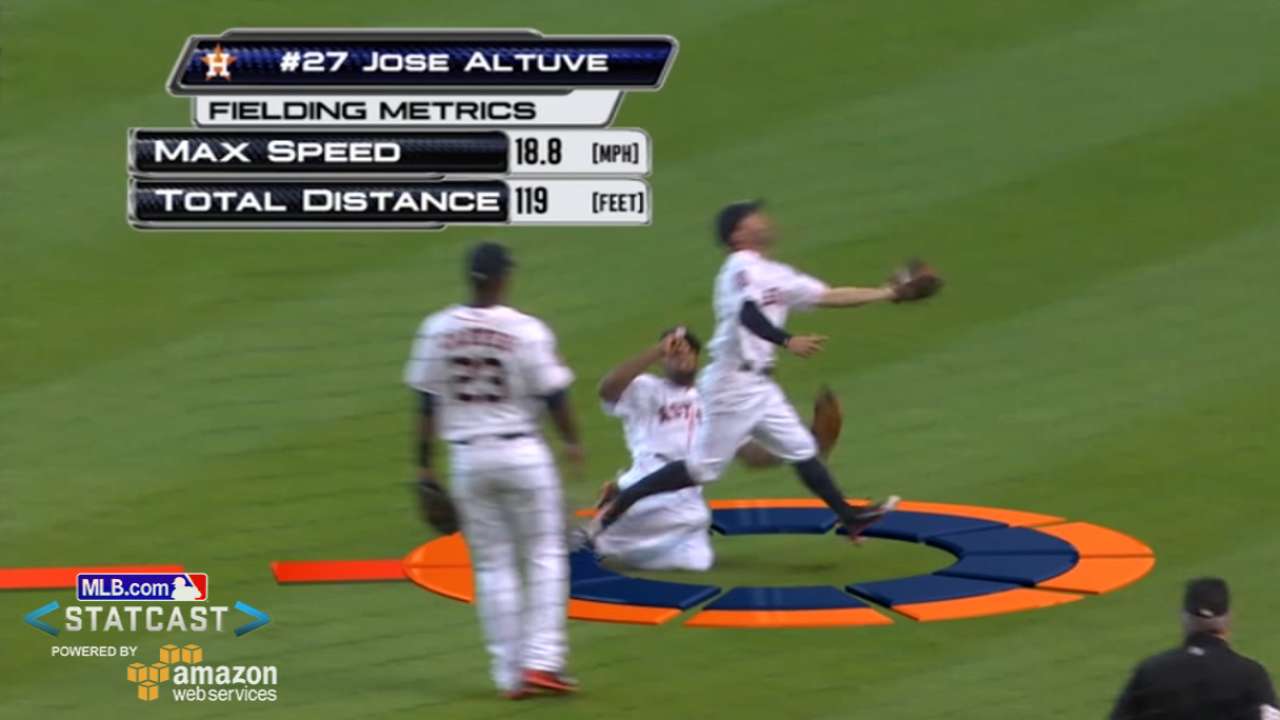 "I was on the other side of the infield, and before that I tend to see the outfielders and first baseman to see where they're playing," Altuve said. "Domingo was playing really deep and Carter was playing normal. I knew as soon as [Rodriguez] hit the fly ball, I had to run hard and see if I had a chance. I turned around and saw Domingo getting close to me and I just said, 'I got it.' That was a long way."
Shortstop Carlos Correa tied the game by scoring on his own double and an error, before Evan Gattis' RBI triple scored Correa to give Houston the lead for good.
Chandler Rome is an associate reporter for MLB.com. This story was not subject to the approval of Major League Baseball or its clubs.