Triple Crown champ Espinoza visits #PadresSH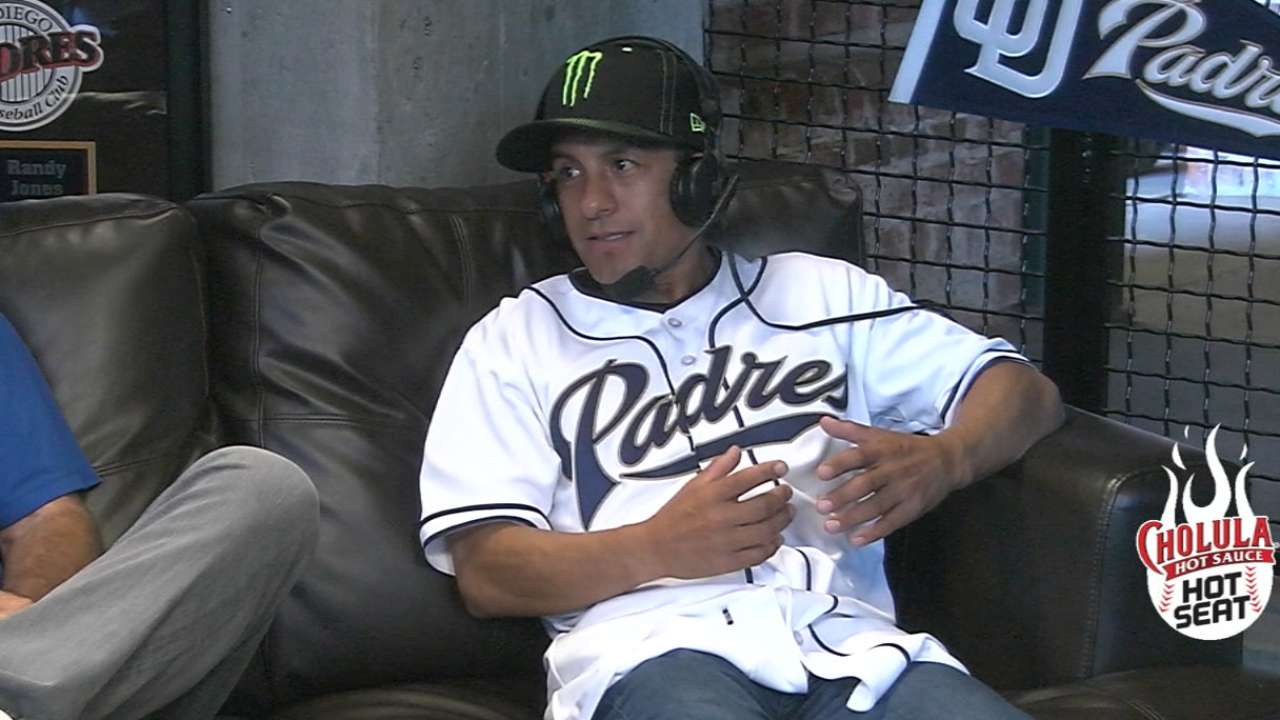 Triple Crown horse racing champion Victor Espinoza stopped by Padres Social Hour on Friday to discuss his recent achievement in winning the Kentucky Derby, Preakness Stakes and Belmont Stakes all in the same season for the first time since 1978. Espinoza, of course, was excited to discuss that feeling of winning it all: "It was just incredible that I could get it down, making it like my third strike… and wow. First time in 37 years, huh? It's like it was waiting for me."
Espinoza, who has since gained national attention for his success on the race track, certainly commands a lot of attention everywhere he goes. While the historic and grand scenes of the national racing circuits are always a pleasure, Espinoza says he finds more pleasure in keeping it local at the Del Mar Fairgrounds. "I always prepare myself and train hard for Del Mar," said Espinoza. "That's the track I've always been lucky on and I always win a lot of races. I also find the right horses there for the Kentucky Derby and, I guess, the Triple Crown… I actually found California Chrome and American Pharaoh at Del Mar so it's a lucky place."
Espinoza also briefly discussed his future plans in horse racing and how he plans to approach the rest of his career. "If I make any plans, they tend to not happen," quipped Espinoza. "I just go day by day, and when the time's up then that's it… But as long as I keep getting American Pharaoh's, then yes I'll keep racing!"
To hear more Victor's workout regimen, life since the Belmont Stakes and his nerves in approaching and delivering the first pitch on Friday, then be sure to watch the entire interview with Kurt Bevacqua and Ben Higgins in the video above! And for more interviews, highlights and Padres content just like this, be sure to check out padres.com/socialhour.