Vogt avoids serious injury after being hit by pitch
A's teammates believe Morales did not throw at slugger on purpose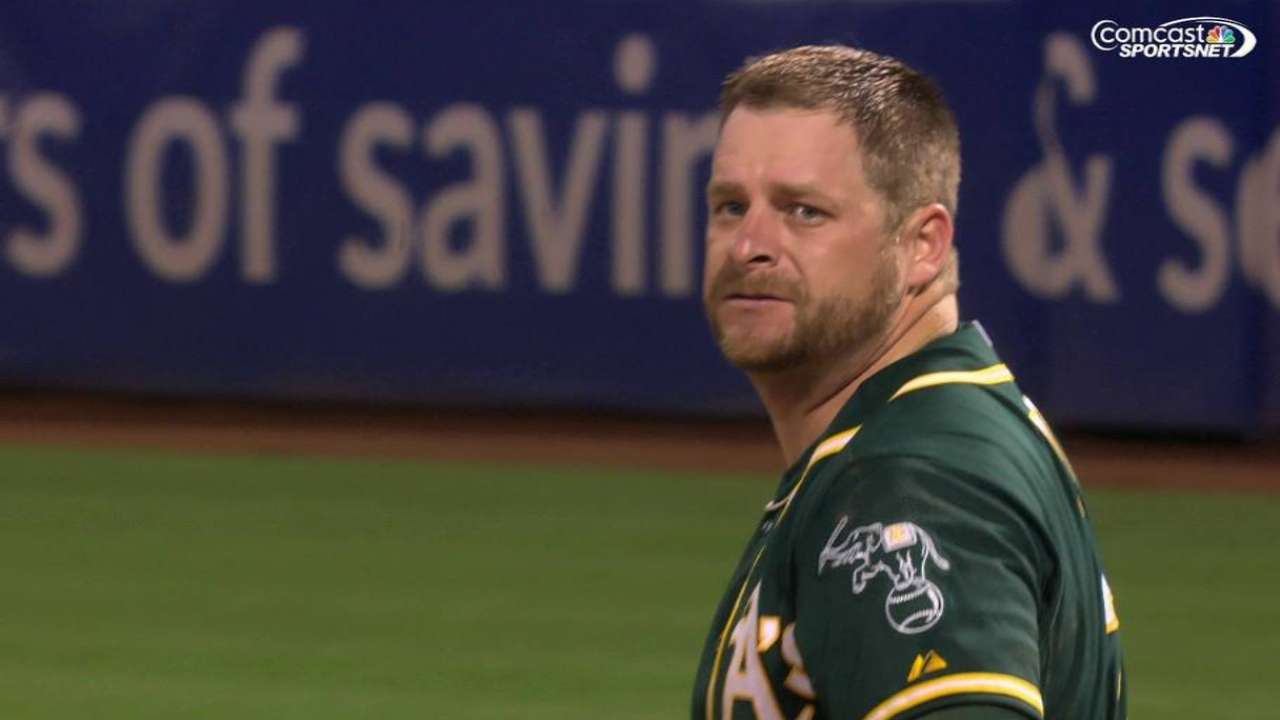 OAKLAND -- The Royals and A's almost made it nine innings without a controversial play.
But with one down in the final frame of the A's 5-2 loss in the first of a three-game set at the Coliseum on Friday night, left-hander Franklin Morales plunked catcher Stephen Vogt in the area below his right wrist.
This time benches did not clear, and the consensus among those in the A's clubhouse is that the beaning was not intentional. Vogt came out of the game, but an X-ray revealed no broken bones.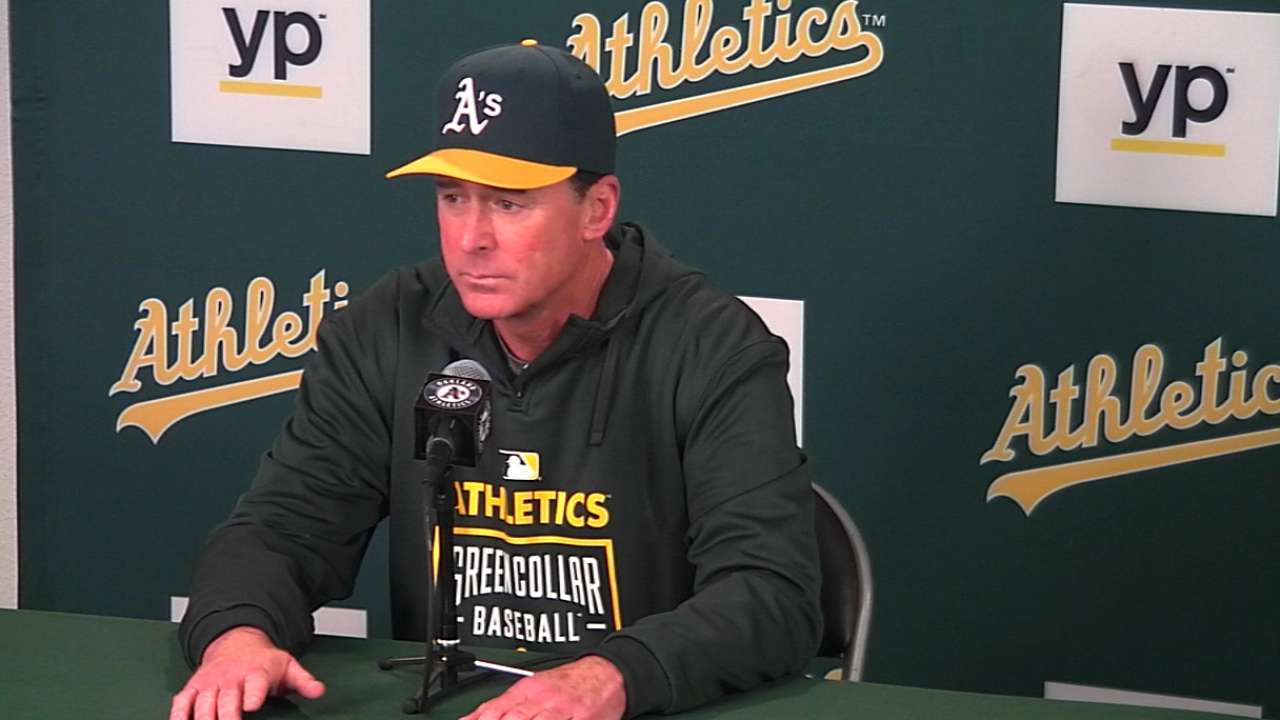 "Obviously, it was painful," Vogt said, "but I'll be OK."
Vogt said he and Morales were Winter League teammates in Caracas, Venezuela, so he doesn't believe Morales would hit him intentionally.
He said he exhaled when he found it wasn't broken, adding that it's especially scary getting hit near the face or wrist.
"Anytime you're dealing with the small bones in the hand and the wrist it's nerve-wracking," Vogt said.
Teammates Jesse Hahn and Ike Davis echoed Vogt's opinion that the act was not done in malice.
"It's frustrating," Hahn said. "Personally, I don't think it was intentional by any means, but just how the last series went, he kind of got him right on the wrist there. You don't want to see anyone get hit there."
"Obviously, it's not on purpose, probably, I'd hope," Davis said. "Once again, Brett [Lawrie] didn't try to take the guy out either or hurt him, so we'll see what happens. I don't really know, but in that situation, you don't hit the best player on our team right now and possibly hurt him. That's the game, and we'll see what happens tomorrow."
Royals manager Ned Yost said he knows Morales did not hit Vogt intentionally. It was a 2-2 pitch in a 5-1 game, Yost said, and the ball simply got away from Morales.
A's manager Bob Melvin, meanwhile, didn't want to comment either way on whether Morales intentionally hit Vogt.
"You'll have to ask them," Melvin said. "They hit our guy."
Trevor Hass is an associate reporter for MLB.com. This story was not subject to the approval of Major League Baseball or its clubs.