Tate makes pro debut with Spokane Indians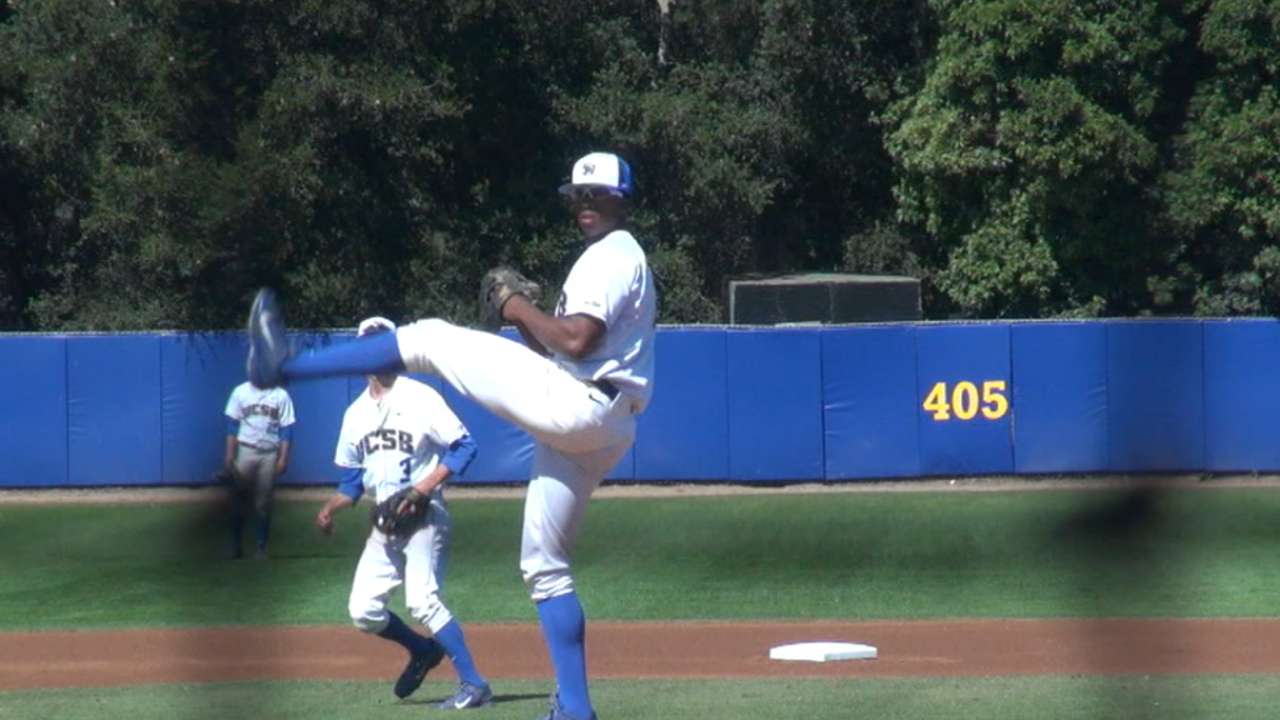 First-round Draft pick Dillon Tate made his professional debut on Friday night for the Spokane Indians, the Rangers' short-season Class A affiliate.
Tate, a right-hander who went No. 4 overall in the 2015 Draft, started the game and threw one inning. He didn't allow a hit, but he did walk the bases loaded before inducing a ground-ball double play to end the inning. Tate also had one strikeout.
"I was probably just trying to do too much," Tate said. "Didn't really settle down and stay within myself. I just went up there trying to do too much and didn't get a good result."
Tate threw 20 pitches, seven for strikes, before his early exit, though he said one inning was all he was scheduled to throw.
After Tate's signing on June 12, scouting director Kip Fagg said the organization wanted to get Tate four or five starts this summer on a development path similar to what the Rangers used with current rookie Chi Chi Gonzalez.
General manager Jon Daniels said at the time the organization wanted to see about 20 innings from Tate this summer.
"He's not going to pitch every fifth day," Daniels said. "It's going to be a little bit of a different setting. The long toss program, the throwing program, all the other stuff that goes into it. ... It's more of getting him indoctrinated to the program so he goes into '16 without any limitations."
Tate said he is scheduled to next pitch on July 4. This routine with long gaps between starts is an adjustment for Tate, who threw 103 innings this past season for UC Santa Barbara.
Tate was a 2015 Louisville Slugger All-American and Golden Spikes Award semifinalist. He went 8-5 with a 2.26 ERA in his first college season as a starting pitcher.
"It's a much bigger gap than what I'm used to, but I think that's what my body needs right now," Tate said. "I just have to trust what the organization is doing, and they're doing a good job."
Cody Stavenhagen is an associate reporter for MLB.com. This story was not subject to the approval of Major League Baseball or its clubs.