Porcello hopes quality start is turning point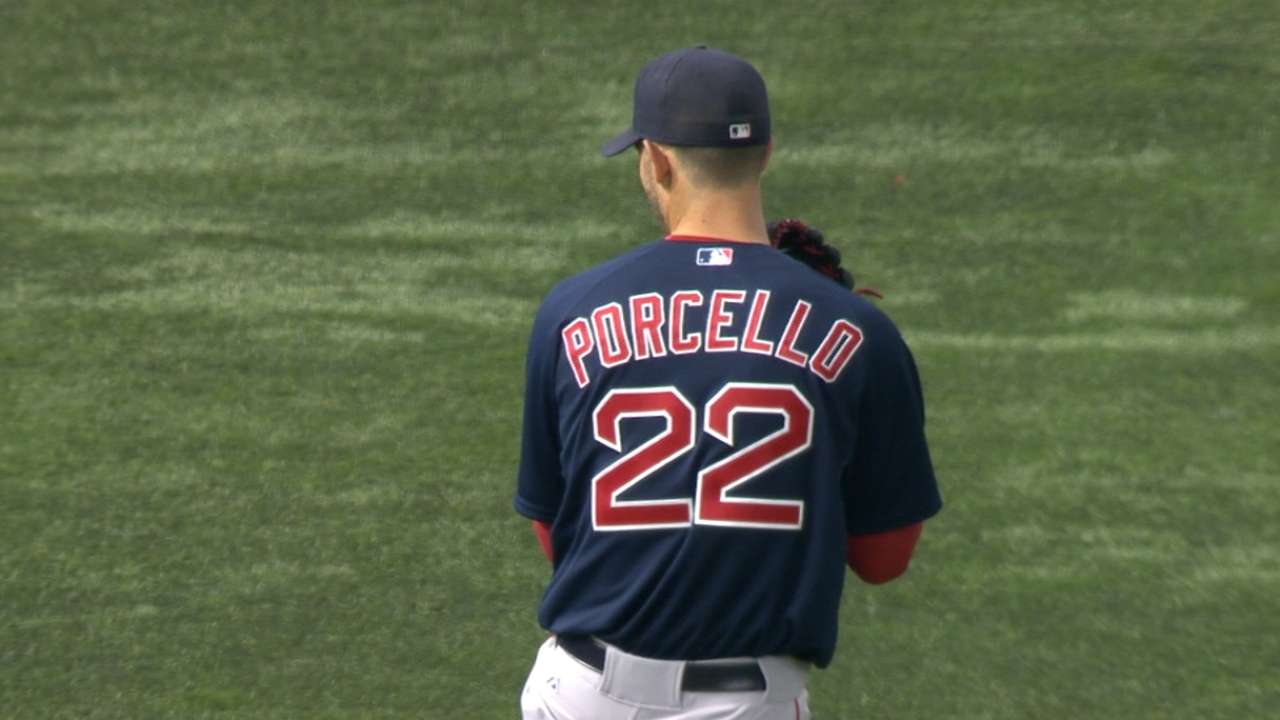 ST. PETERSBURG -- Red Sox manager John Farrell said he wanted to see more "conviction from a mental standpoint" from Rick Porcello on Friday night at Tropicana Field.
For the first five innings of the Red Sox's 4-3 victory over the Rays, there were flashes of what Farrell was asking for.
Over his previous six starts, Porcello had surrendered 30 runs over 36 innings, but on Friday, he looked as if he had begun to turn the corner.
In his first inning, a one-out walk to Joey Butler became harmless as Porcello forced Evan Longoria to ground into a double play. In the second, Porcello allowed a run on an RBI double from Marc Krauss, but the sinkerballer was able to maintain Boston's 2-1 lead after stranding a pair of runners in scoring position. His third and fourth innings lasted six batters with only a single hit allowed, as the baserunner was caught stealing.
In the fifth, though, the right-hander found some trouble after allowing singles to Asdrubal Cabrera and Curt Casali to put runners on the corners with one away. Porcello was able to sidestep danger, as he got Kevin Kiermaier to ground into an inning-ending double play.
"I'm not a strikeout pitcher," Porcello said. "Guys are going to get their hits, but my strength is getting the timely ground balls, getting double plays, and to get two of them tonight was big. To me, that's the difference between getting out of an inning or struggling through an inning and potentially giving them more opportunities to put up runs."
The sixth inning, however, was a different story as Porcello opened it up by allowing a Butler single and then served up a double to Longoria that clanged off the wall in right field. David DeJesus delivered a sacrifice fly to make it 3-2 on the ensuing at-bat, and three pitches later, Porcello hurt himself by bouncing a curveball that got away from Blake Swihart an allowed Longoria to tie things up.
"Sixth inning, there, I threw a pretty good breaking ball to Butler, just a well-placed hit," Porcello said. "And Longoria, just missed a little bit middle with the sinker, but it was really the pitch I wanted to throw him: down, he's just did a good job putting the barrel on it."
Despite recording his first quality start since June 3, the two-run sixth cost Porcello a chance to snap his current six-game losing streak and earn his first victory since May 16, but nonetheless, he was pleased with his effort on the mound.
"Obviously, you want to go out there and win every game," Porcello said. "For myself on a personal note, I want to do whatever I can to help us win, and when that isn't going the way you want it to, it's frustrating.
"It's definitely been a frustrating stretch, but this a positive start and hopefully I can move forward from here and keep getting better and get back on the right track."
Troy Provost-Heron is an associate reporter for MLB.com. This story was not subject to the approval of Major League Baseball or its clubs.