Inbox: Upgrades coming for bullpen?
Beat reporter Gregor Chisholm answers questions from Blue Jays fans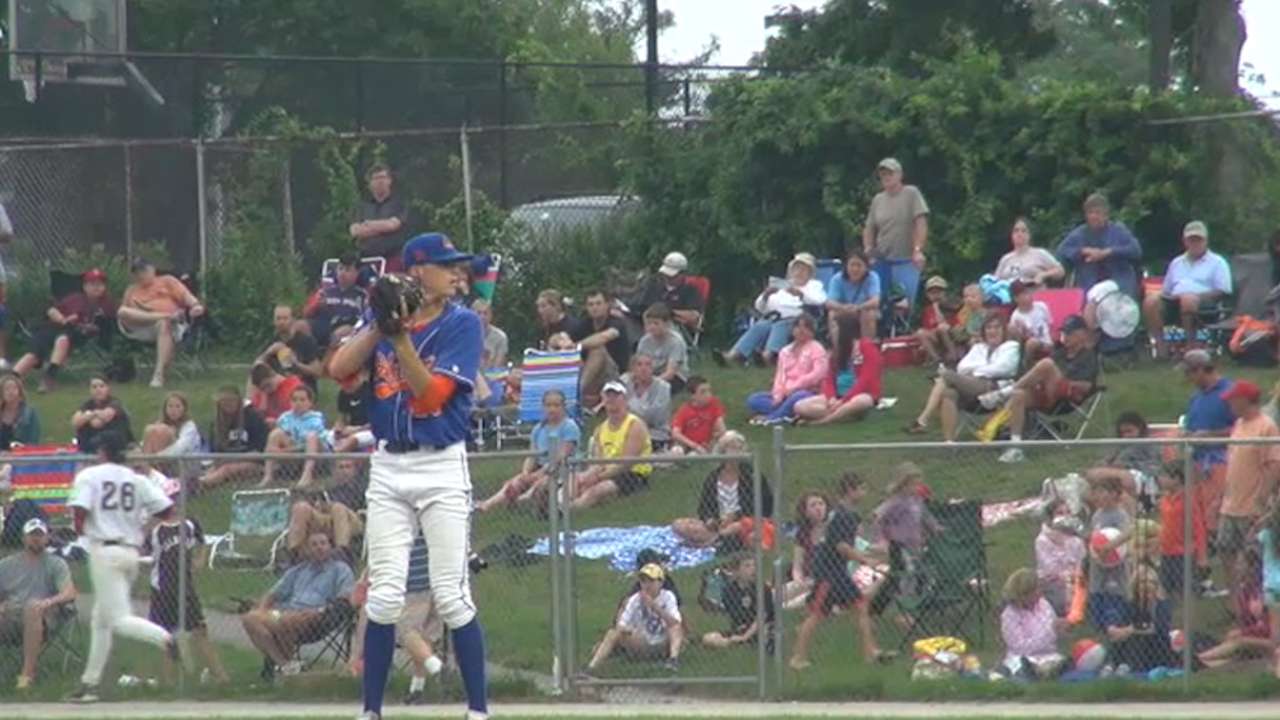 The Blue Jays need to upgrade their bullpen. Is Alex Anthopoulos going to make a move?
-- Daniel M., Calgary, Alberta
I don't think it's a matter of if, but when, the Blue Jays make a move. There's simply too much riding on this season for the front office and coaching staff to have a repeat of last year, when the club essentially stuck with the status quo prior to the Trade Deadline.
• Cast your Esurance All-Star ballot for #ASGWorthy players
There are a few obvious names to keep an eye on in the coming weeks. Milwaukee's Francisco Rodriguez and Philadelphia's Jonathan Papelbon are available. Right-hander Tyler Clippard also remains an option if Oakland eventually decides it won't be able to make a run in the second half.
The problem with Rodriguez and Papelbon is that they're still owed a lot of money. Papelbon has a vesting option worth $13 million for 2016 while Rodriguez is owed $7.5 million next season -- $2 million deferred until 2017 -- with another $2 million a possibility because of a buyout for the 2017 season.
In the end, Toronto might have to ante up. The need for at least another reliever is too glaring and with the American League East wide open this year, Anthopoulos has to get something done.
If you had to pick one of the top pitching prospects to deal at the Deadline, who would it be and why?
-- Mike W., Toronto
The Blue Jays can't afford to deal any of their young pitchers who are contributing at the big league level. Aaron Sanchez arguably was the club's best starting pitcher at the time of his injury, and as long as he experiences a full recovery from a strained lat, he'll be needed in the rotation.
• Submit your Blue Jays question to the Inbox
Roberto Osuna is far too valuable in the bullpen to be moved. At times, he has been the only reliable reliever. Right-hander Marcus Stroman might be out for the season, but he's a potential future cornerstone for the rotation.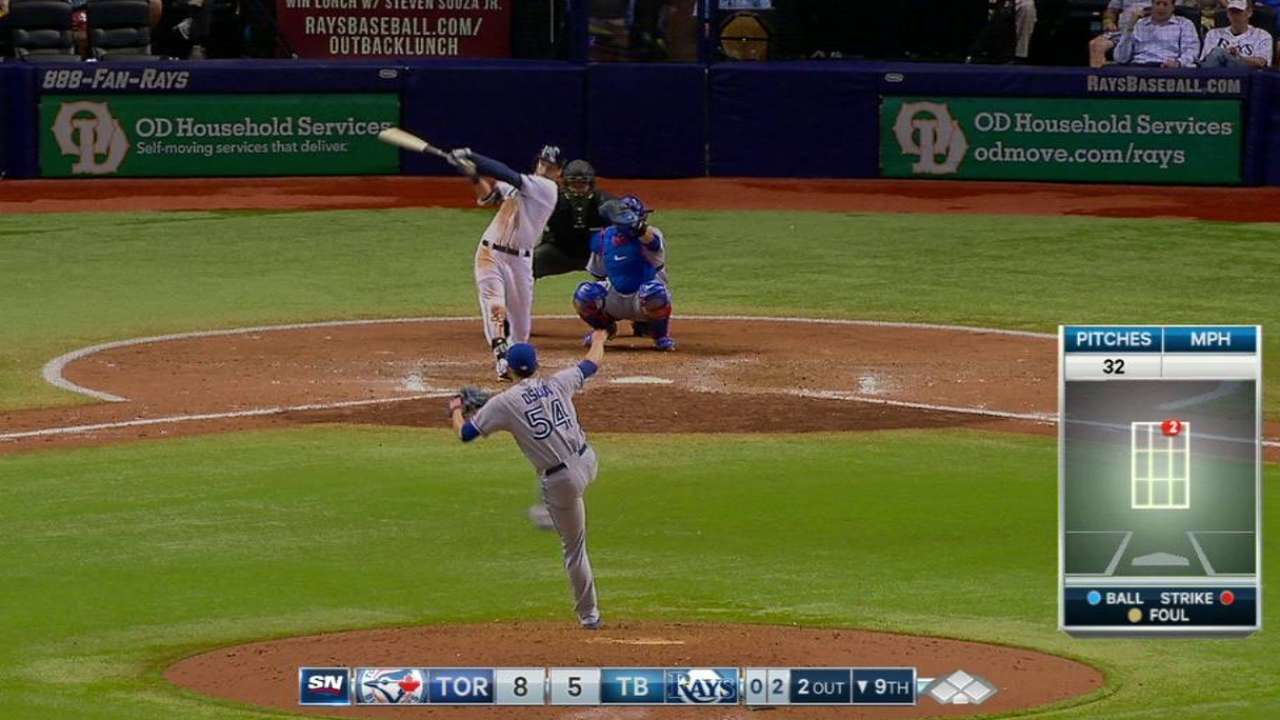 That leaves Jeff Hoffman and Daniel Norris. Hoffman has the makings of a No. 1 starter, and in my opinion, it would be a mistake to make him available. Norris has a similar upside, but he's also battled control problems over the years and has been fighting through an up-and-down campaign at Triple-A Buffalo. It would be ideal to keep Norris, but if opposing teams won't settle for the likes of Miguel Castro or Matt Boyd, then it's possible he'll have to be traded for the upgrade this team needs.
It was about time Brett Cecil was removed from the closer's role. I heard John Gibbons didn't name a closer, but isn't Osuna the obvious choice to take over?
-- Nathaniel W., London, Ontario
Osuna is the Blue Jays' best option for the ninth, but the decision on who closes out games is complicated. Until Toronto upgrades its bullpen, there are going to be times when Osuna is needed in the middle innings and saving him exclusively for the ninth inning would be a mistake.
The best approach is going with a closer by committee and selecting pitchers based on the matchups. If the heart of the order is due up in the eighth inning, then that's when Osuna should pitch. He's only going to be used in high-leverage situations, but Gibbons needs to be cautious about picking the right one. More often than not, it will be Osuna. But right-hander Steve Delabar also should get his fair share of opportunities.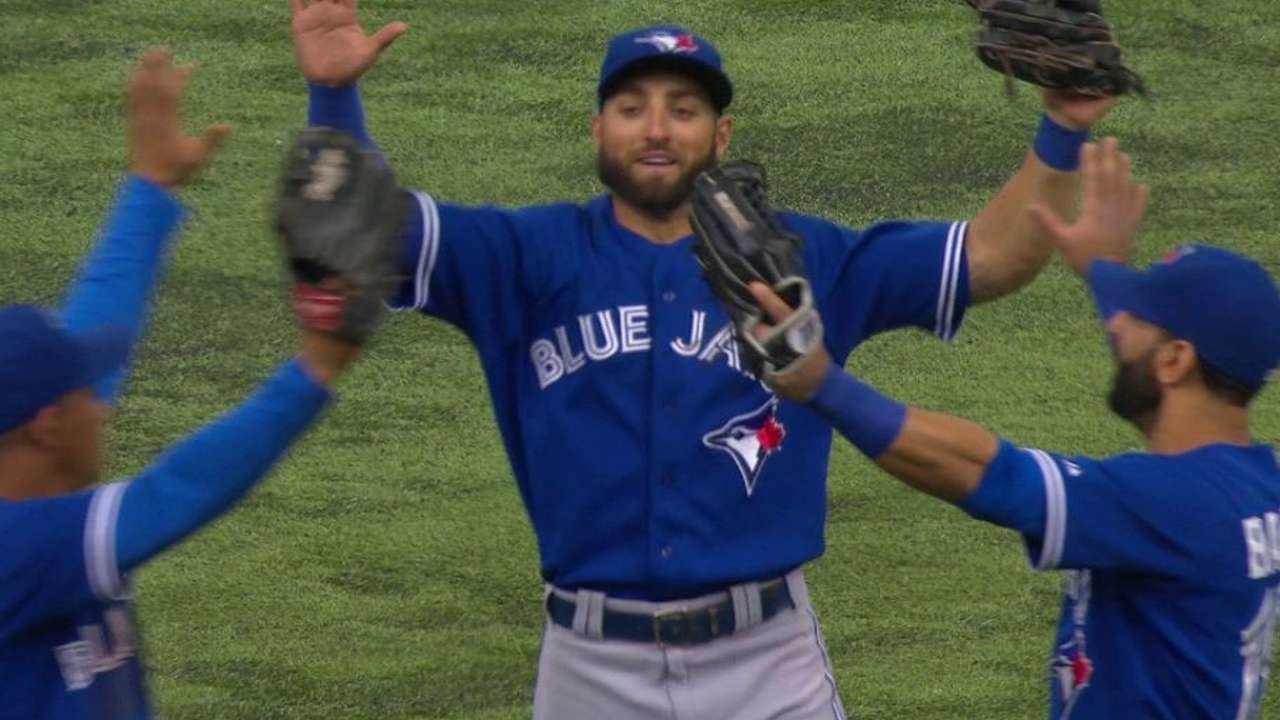 What happened to Cecil? He was one of our best relievers the last couple of years, and now it seems like he can't be trusted in any situation.
-- Alex L., Fredericton, New Brunswick
I'm certainly not a pitching coach, but it seems like Cecil has been overthrowing his fastball and that has resulted in very spotty command. He's frequently missing high and away to right-handed hitters and the inability to consistently throw his fastball for strikes has allowed opposing teams to sit on his curveball.
In some ways, it seems to be a similar issue to the one Cecil faced during his final days as a starter. Back in 2012, he also experienced a drop in velocity, but the even bigger issue for him was not being able to locate his fastball down in the zone. The velocity has been fine this season, but the overthrowing has returned.
What do you think the Blue Jays need to add more, a starting pitcher or a reliever?
-- Sydney T., Toronto
They need to add both. A front-line starter would go a long way in helping this team make a strong push in the second half, and it's a luxury almost every team needs in a short postseason series. Cincinnati's Johnny Cueto and Oakland's Scott Kazmir are two options, but both come with an element of risk. Cueto has been bumped from a couple of starts over the last month because of an elbow issue while Kazmir faded down the stretch in 2014 with a 5.42 ERA in the second half.
Forced to pick between upgrades, though, I'd go with the bullpen. Normally I would not say that, because starters throw a lot more innings, but the Blue Jays simply can't afford to be playing meaningful games in September or October without viable options late in the game.
Perhaps a good approach to follow would be the one Baltimore took last year. The Orioles didn't have a bonafide ace, but they had a very strong bullpen and that was one of the main reasons they were able to defeat the Tigers in the AL Division Series. Detroit had the starting staff to win, but it didn't have the bullpen to back it up and that cost the Tigers.
Gregor Chisholm is a reporter for MLB.com. Read his blog, North of the Border, follow him on Twitter @gregorMLB and Facebook, and listen to his podcast. This story was not subject to the approval of Major League Baseball or its clubs.