D-backs defy odds with ninth-inning rally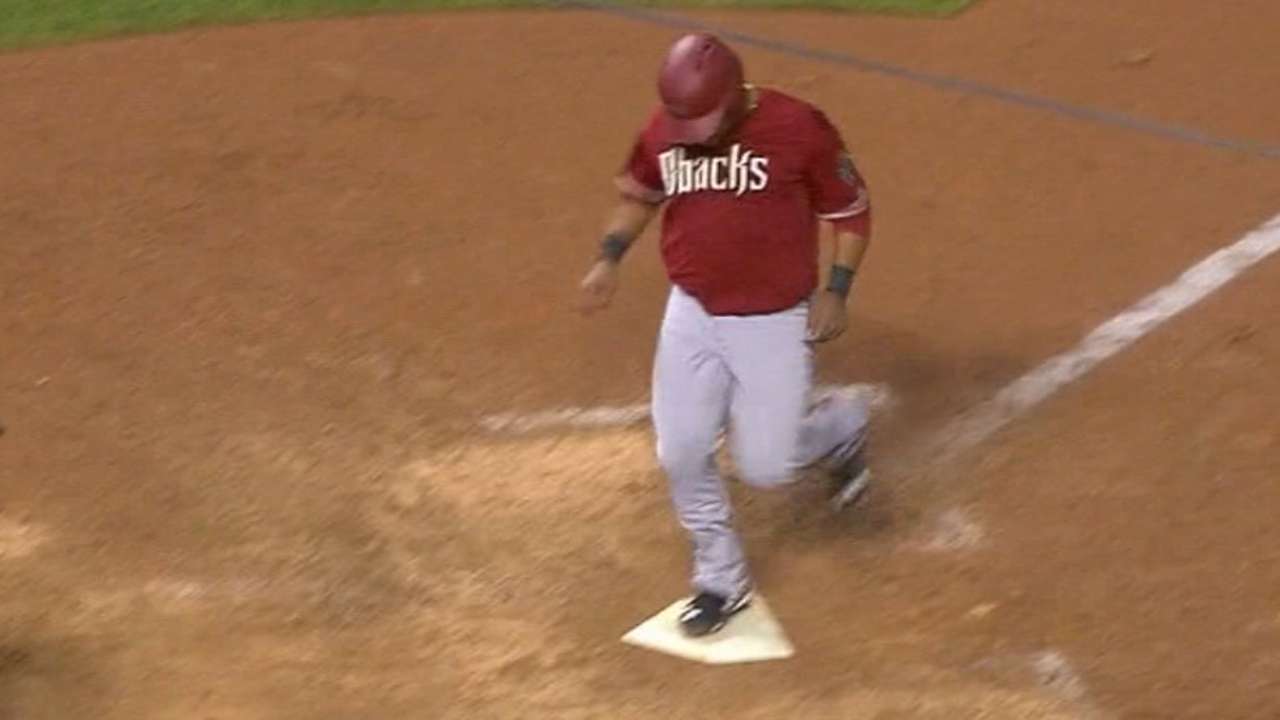 DENVER -- As his team trudged into the dugout at the end of the eighth inning D-backs manager Chip Hale had a message for them -- anything can happen.
What transpired next was a three-run rally that led the D-backs past the Rockies, 8-7, on Wednesday night at Coors Field.
"In these type of games, where runs have been scored, in this ballpark, if you get a few guys on, something good can happen," Hale said.
The odds were against the D-backs, though. They entered the inning 0-29 this year when they trailed after eight, and they were facing Rockies closer John Axford, who was 12- for-12 in save opportunities this year.
David Peralta started things off with an infield single and Paul Goldschmidt, who had hit his 20th homer earlier in the game, walked. Yasmany Tomas capped a career-best four-hit game with a single to left to score Peralta and pull the D-backs to within 7-6.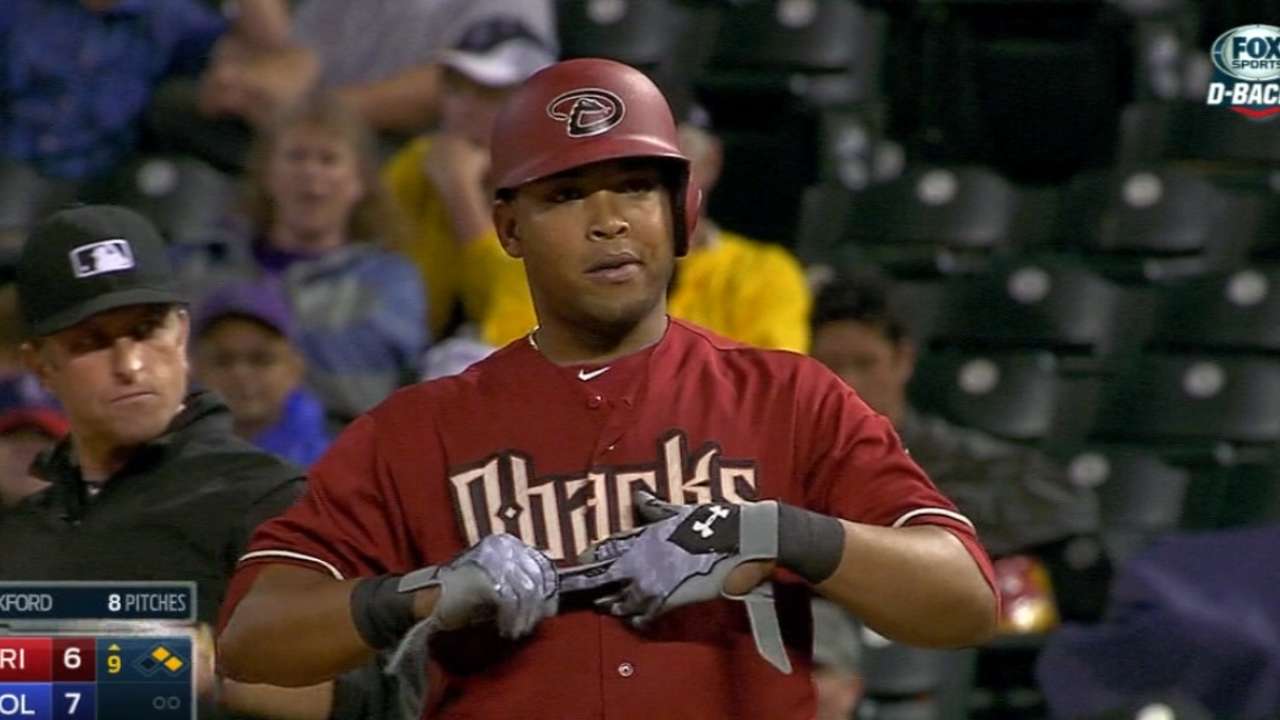 Jake Lamb then blooped a single to shallow center to load the bases, and after Chris Owings struck out, Jarrod Saltalamacchia put together the at-bat of the game.
After falling behind 1-2, Saltalamacchia fouled off four pitches as part of a 10-pitch at-bat that resulted in a walk that tied it up.
"It was one of those at-bats where you definitely aren't trying to do too much," Saltalamacchia said. "You've got bases loaded and one out. You want to just put the ball in play. You've got a guy who throws 96 with a really good slider. You've got to see pitches. Thankfully, I was able to foul some good pitches off and work it where he threw balls."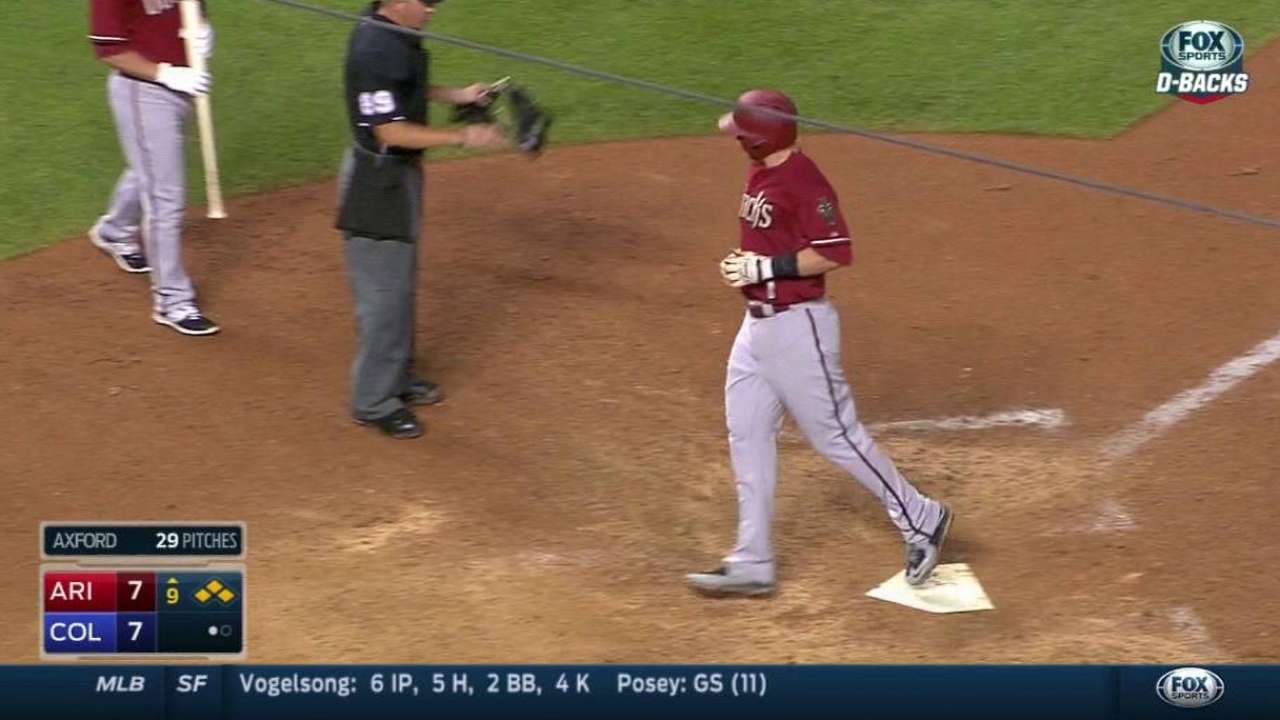 Hale then sent Aaron Hill up to pinch-hit, and Hill managed to hit a sacrifice fly, bringing home what proved to be the game-winner.
"Hilly did a great job," Saltalamacchia said. "That's a tough situation coming off the bench facing a guy throwing 96. You've got to tip your cap. That's what won the game, obviously."
While Hill and Saltalamacchia each preferred to give the other the bulk of the credit for the inning, they agreed this was a big win -- a view shared by Hale as well.
"Teams that get in the playoffs and win championships have to win late," Hale said. "We have to find a way against good pitchers, the best closers, and tonight we did."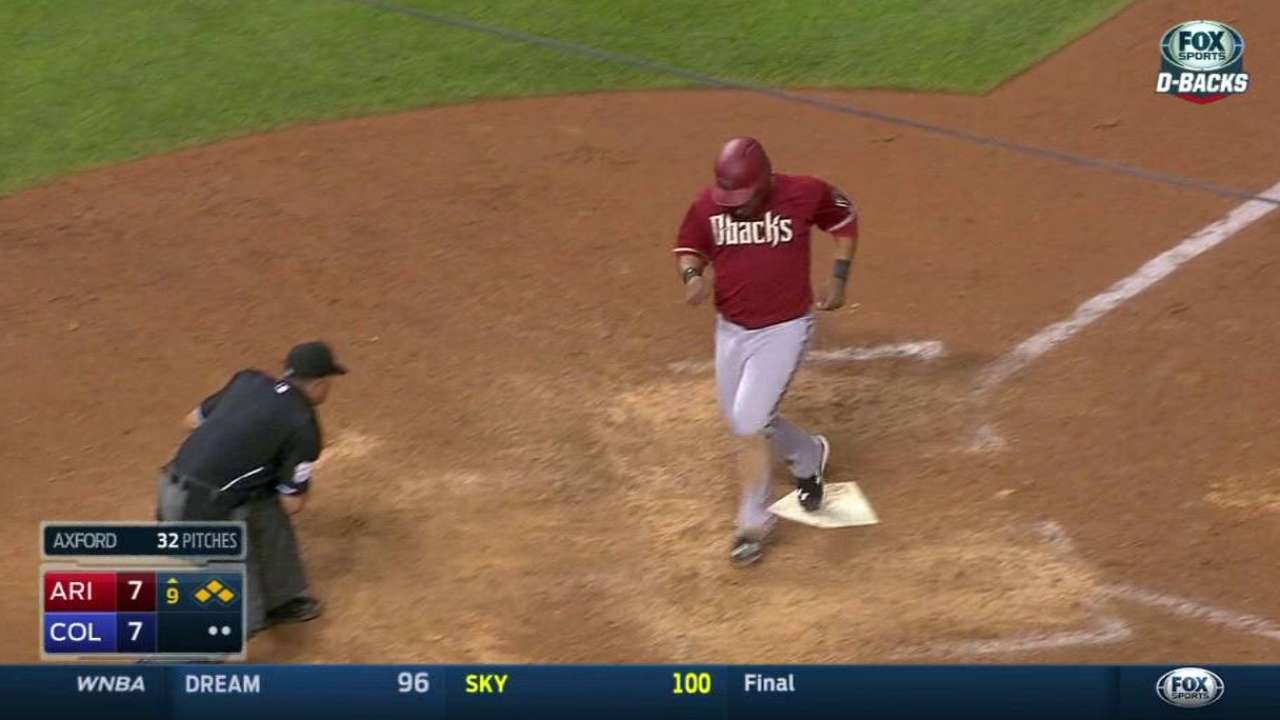 It was a game that was typical of Coors Field with the lead changing hands throughout.
The Rockies led 3-0, then the D-backs went up 5-3 before the Rockies jumped back to a 7-5 advantage.
"This team is never out of it," Hill said. "No matter what, no matter who's out there these guys believe we can win every single day. So keep that mindset, and we stay with the plan and your approach at the plate and good things can happen."
In the ninth inning, those good things he was referring to happened.
Steve Gilbert is a reporter for MLB.com. Read his blog, Inside the D- backs, and follow him on Twitter @SteveGilbert MLB.
This story was not subject to the approval of Major League Baseball or its clubs.