Astros, No. 2 overall pick Bregman strike deal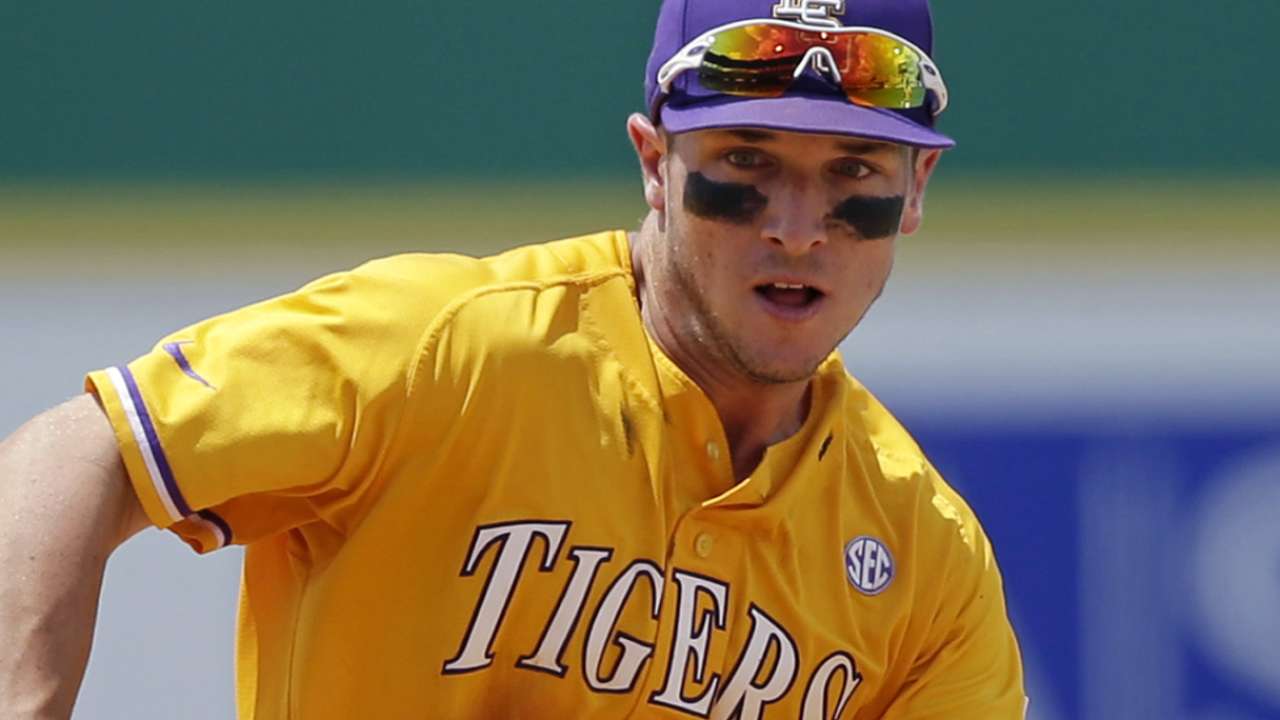 HOUSTON -- Playing T-ball at 5 years old, Alex Bregman turned an unassisted triple play, catching a line drive, tagging a runner and then stepping on second base.
"We thought, 'That was weird,'" his mother, Jackie, said. "'This kid knows the game.'"
• Cast your Esurance All-Star ballot for #ASGWorthy players
Having been selected with the No. 2 overall pick in the 2015 MLB Draft, Bregman landed at Houston's William P. Hobby Airport on Wednesday and said he's agreed to a deal with the Houston Astros, fulfilling his dream and blazing a path his mother saw coming from an early age. MLB.com's Jim Callis reports Bregman's bonus is $5.9 million, less than his slot value of $7,420,100. The club officially announced the deal, but not the terms, Thursday.
Bregman said he "thinks" he will be introduced on Thursday at Minute Maid Park, prior to the Astros' series-opening game against the Yankees at 7:10 p.m. CT.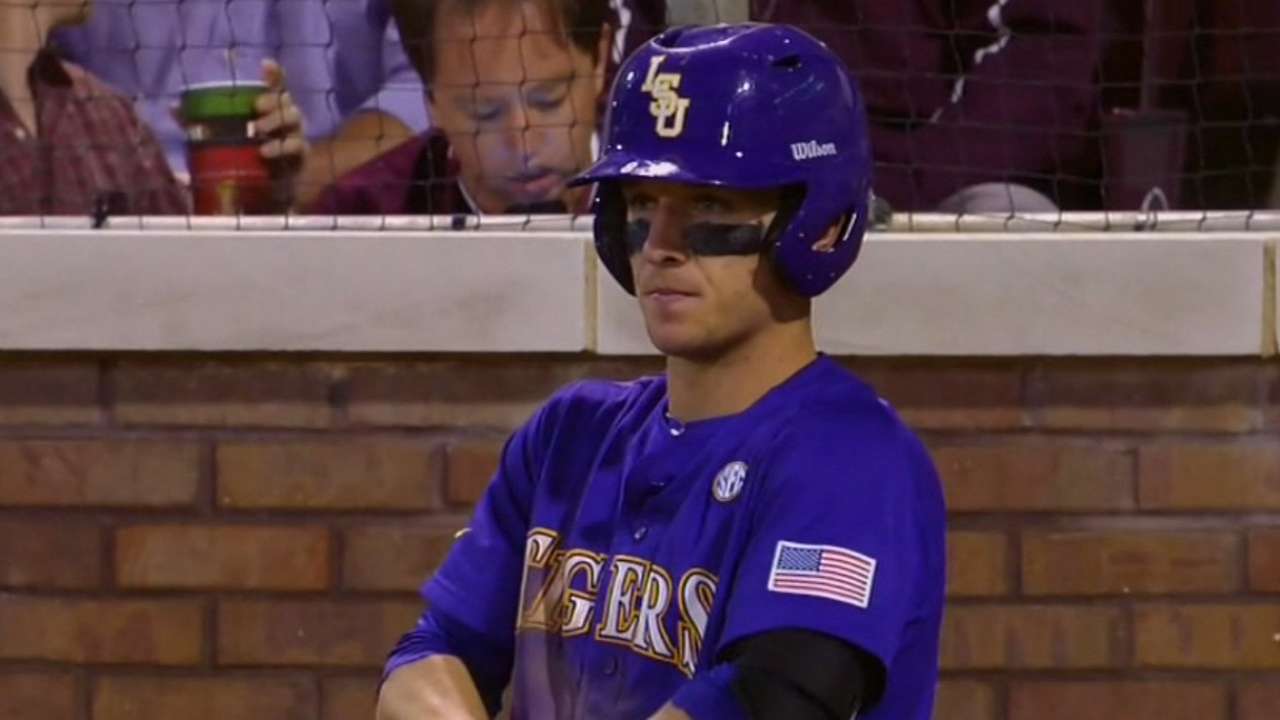 It's not an unfamiliar setting for Bregman, who played three games on the field as part of the 2015 Houston College Classic while at LSU.
"It was something I dreamed about when we came here this spring," Bregman said of joining the Astros' organization. "Loved playing here, loved the facility, loved everything. The field was amazing. I was really hoping that maybe I would be an Astro, and it ended up working out."
One of four finalists for the Golden Spikes Award, Bregman flew to Houston from Los Angeles, where he attended the awards ceremony. Upon landing, Bregman hoped that would be the last trip he makes.
"I can't wait to just start playing baseball," Bregman said. "That's all I want to do, is just play baseball. I'm ready to stop going everywhere and just settle down and start playing -- can't wait to get to wherever I'm going. Not sure where that is yet, but I'm ready."
Bregman was picked in the 29th round out of Albuquerque (N.M.) Academy in the 2012 Draft, though a broken hand sidelined him for most of his senior season. He had informed MLB teams he would attend LSU unless he was selected in the first round.
Bregman attended LSU, wearing the No. 30 to signify the 30 teams that passed on him in the first round.
Thinking back to that on Wednesday, Bregman couldn't have pictured a better outcome.
"It was the best thing that ever happened to me, going to school," Bregman said. "The three years at LSU were the most fun three years of my life. Just to be able to say I did it and found a way to grind through those three years and get drafted. It's just the beginning now -- ready to get to work."
And when the shortstop puts his mind to something, his mother said it yields fantastic results.
"Baseball is his true love," Jackie said. "When he loves something, he goes for it."
Chandler Rome is an associate reporter for MLB.com. This story was not subject to the approval of Major League Baseball or its clubs.