MLB.com Columnist
Tracy Ringolsby
Kings of the Queen City
Picking the all-time Reds All-Star team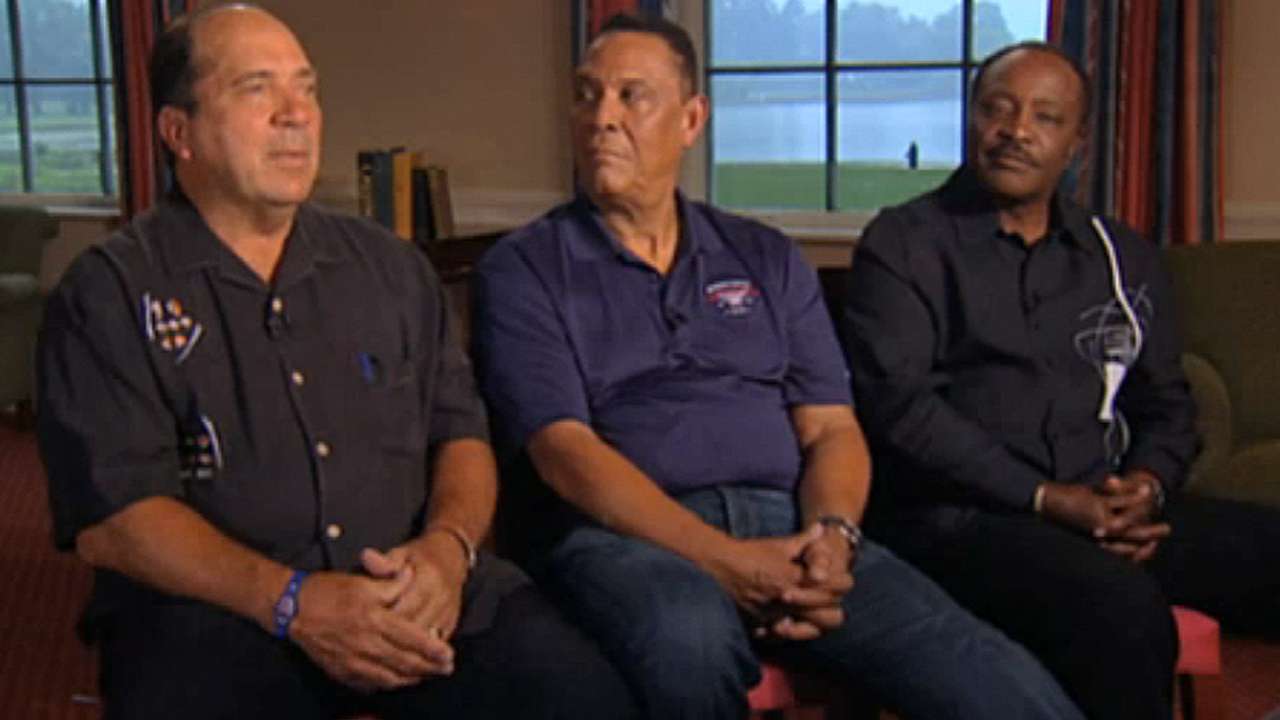 Cincinnati's finest players have reigned over the Midsummer Classic for as long as the event has existed.

The Cincinnati Reds of the 1970s were known as the "Big Red Machine," a group that dominated baseball both as a team and as individuals. During a decade in which they won six division titles and four National League pennants, the Reds became just the third NL team in history to win back-to-back world championships (1975-76). Through it all, the Reds fielded 52 All-Stars in the '70s, with no fewer than four on each year's NL team.
Such supremacy begs the question: Which Reds All-Stars have stood out among their ranks? While several members of the Big Red Machine would make the cut, such a narrow focus would not do justice to the legacy of the first professional baseball franchise in history. Let's step back in time to assemble the Reds' all-time All-Star team:
Catcher
Johnny Bench arguably ranks as the best backstop ever in either league. He was named to 14 All-Star teams, tying Pudge Rodriguez for second-most selections by a catcher, trailing Yogi Berra for most selections (15). Bench got a nod each year during the '70s in what would be a run of 13 consecutive All-Star appearances (1968-80), but it was his second appearance that resonated with him most.
"The greatest thrill I ever had," Bench told The Washington Post in 1972, "was going to Washington and playing in the 1969 [baseball's 100th anniversary All-Star] game and meeting the president."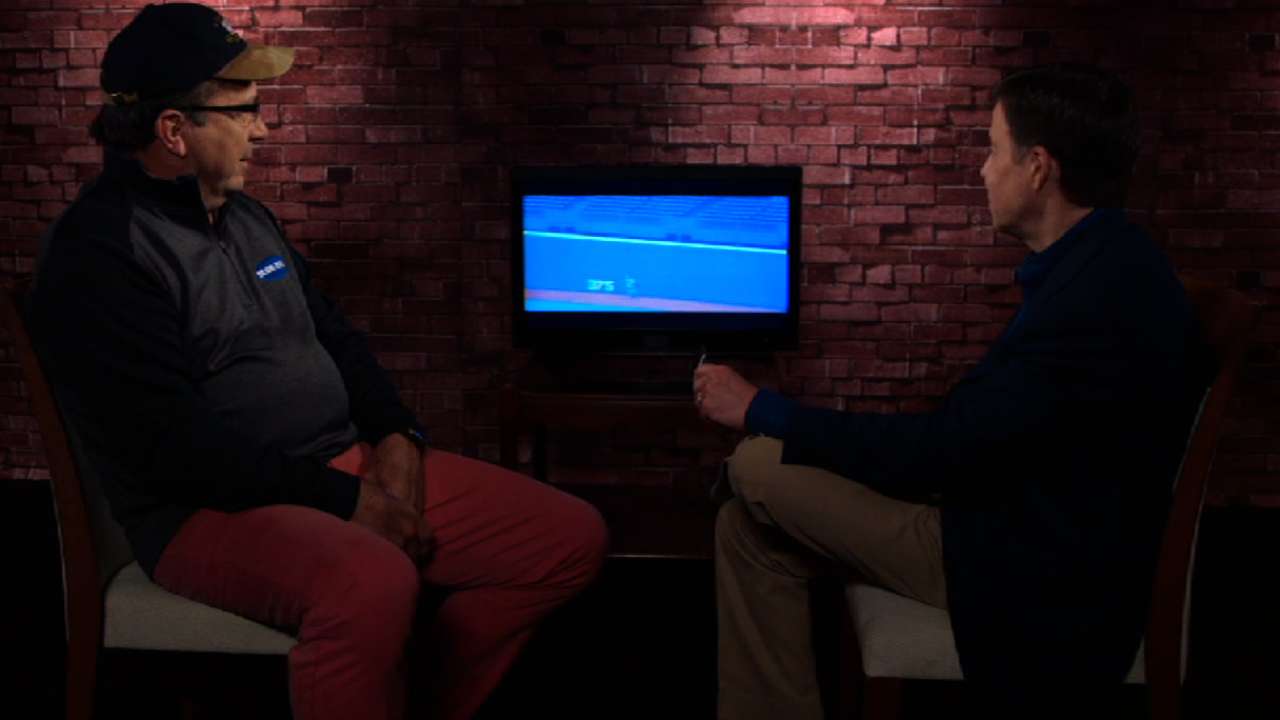 First Base
First base boasts arguably the most stacked group of Reds, but despite this, Reds masher Ted "Big Klu" Kluszewski stands out. Kluszewski, who wore sleeveless uniform tops to showcase his build, appeared in four straight games from 1953-56, and was 7-for-14 in his All-Star career. The muscular masher smacked a two-run homer to keep the NL close in a tight 1954 contest.
Second Base
Despite his stature, "Little Joe" Morgan packed plenty of punch as an All-Star, making the NL squad in eight consecutive seasons (1972-79). His first selection with the Reds yielded his most clutch performance: a one-out single in the bottom of the 10th to give the Senior Circuit a 4-3 win.
"The longer you play," Morgan told the Los Angeles Times after his extra-inning heroics, "the more chances you have to do something special."
Third Base
A 17-time All-Star, a whopping 13 of Pete Rose's appearances came during his 19-year tenure with the Reds.
The 1970 All-Star Game earned Charlie Hustle the most notoriety, as he crashed into catcher Ray Fosse to score the game-winning run, but in the process fractured Fosse's shoulder.
"Pete Rose is a kamikaze," pitcher Don Sutton, Rose's teammate in the 1973, '75 and '77 All-Star Games, told The Washington Post. "Pete knows only one way to play: Give it all he's got."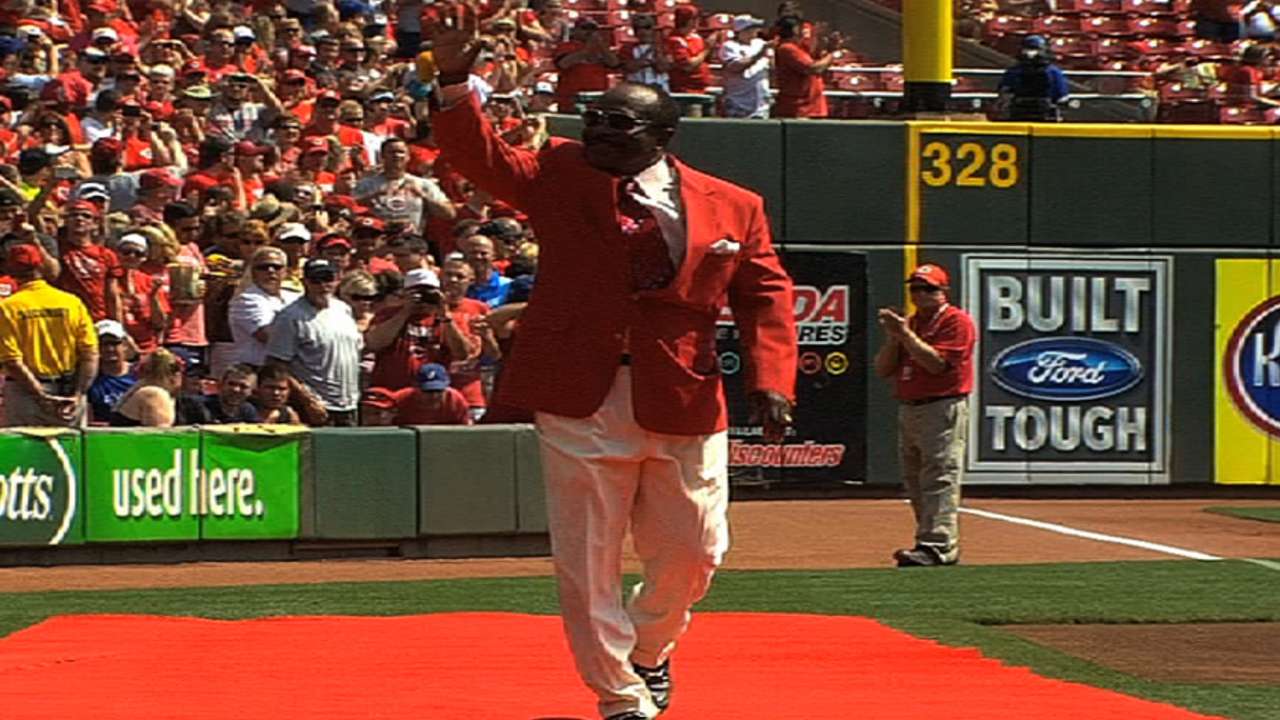 Shortstop
Hall of Famer and career Reds infielder Barry Larkin was a 12-time All-Star, outpacing Big Red Machine-era shortstop Dave Concepcion by three selections. The local product represented his hometown by starting in five of those games, including the 1993 contest, when he ended Ozzie Smith's 10-year reign as the NL starter.
Outfield
Playing for Cincinnati at the height of his career, George Foster was an All-Star five times in a six-year stretch (1976-81). He performed so well in 1976 that he took home the All-Star Game MVP Award.
Hall of Famer Frank Robinson also left quite a legacy. He garnered Midsummer Classic nods in five of his first seven seasons, beginning in 1956, his NL Rookie of the Year campaign. Robinson also appeared in the game in 1961, the year he won his first NL MVP Award. By his retirement, he'd been an All-Star 12 times, eight of which he represented the Reds.
Rounding out this category is Gus Bell, who was a veteran by the time Robinson joined the team, appearing in his third All-Star Game as a Red in 1956. He made a fourth appearance the next season and knocked an RBI double in a narrow NL loss.
Pitcher
The earliest representative to this Reds all-time All-Star team, Ewell Blackwell appeared in the Midsummer Classic in each of his six full seasons with the club. In the 1947 game, the man dubbed "The Whip" whiffed George Kell and Ted Williams in the first inning, and Lou Boudreau and Joe Gordon in the second.
"Sidearm came natural to me," Blackwell told The Globe and Mail. "I found it easier than throwing overhand."
He tallied 12 K's in his six All-Star appearances.
Tracy Ringolsby is a columnist for MLB.com. This story was not subject to the approval of Major League Baseball or its clubs.