Ackley finds relief with big night vs. Guthrie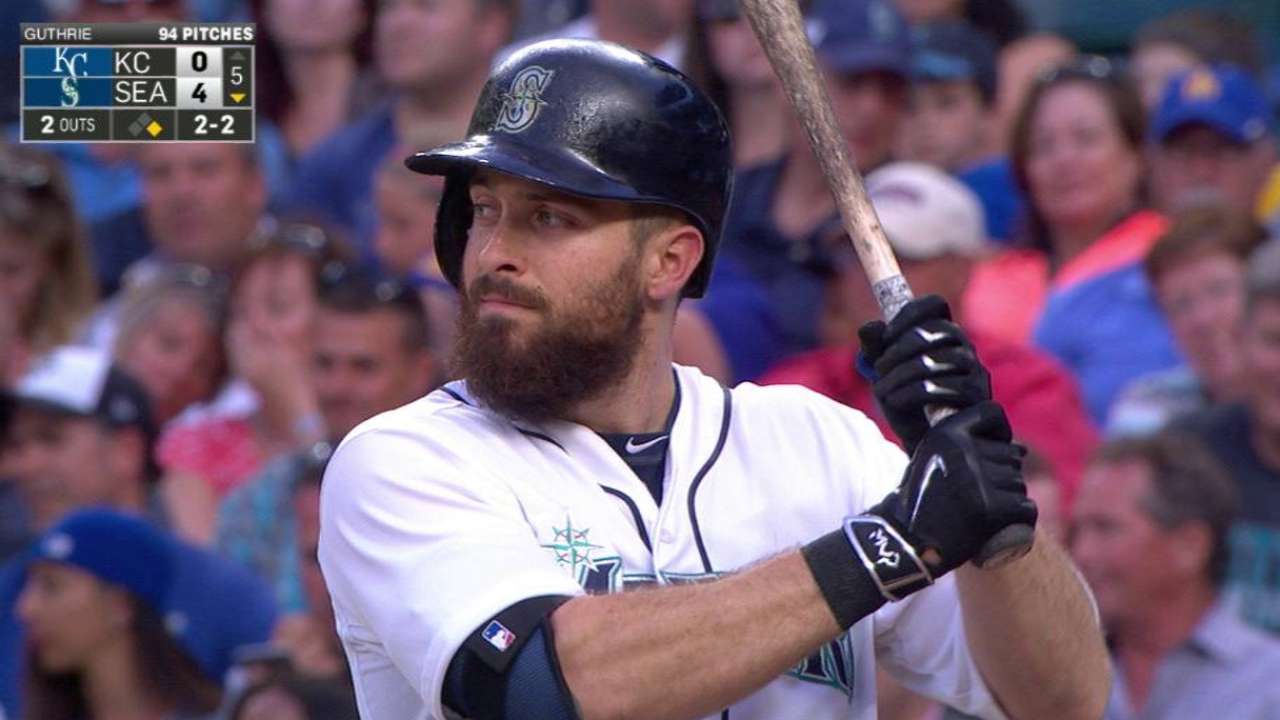 SEATTLE -- Coming into Tuesday night's game, it had been a rough stretch for Mariners outfielder Dustin Ackley.
The 27-year-old had been playing sparingly, logging just six starts in the month of June. He also hadn't had a multi-hit game since April 12 and had seen his batting average dwindle to .189.
But against Royals starter Jeremy Guthrie, things have been different and they were again Tuesday night, when Ackley went 3-for-4 with a two-run homer to raise his batting average to .204 and the spirits of a Mariners offense that got some badly needed run production in a 7-0 win over Kansas City.
Ackley was 6-for-10 in 11 career plate appearances against Guthrie prior to Tuesday's game and again crushed him. Ackley couldn't explain his success against the 36-year-old righty.
"I don't know, that's a good question. That's one of those things you can't really explain," Ackley said. "I was behind in the count a lot today, but I was still able to find some barrels and have some success. I'm just going to build from that. "
Mariners manager Lloyd McClendon has repeatedly said that Seattle's success hinges on production from the middle of the order.
On Tuesday, the Mariners' No. 3 to 5 hitters provided three hits and scored two runs, but much of the production came from the bottom of the order, with Ackley and catcher Mike Zunino combining to drive in three of the Mariners' seven runs.
"Obviously Ackley was big in this game, we thought coming in he would have a big game against this guy with his numbers against him, and he didn't disappoint," McClendon said.
Ackley hit a ground-rule double to right-center in the second and followed with a bloop single to left in the fourth.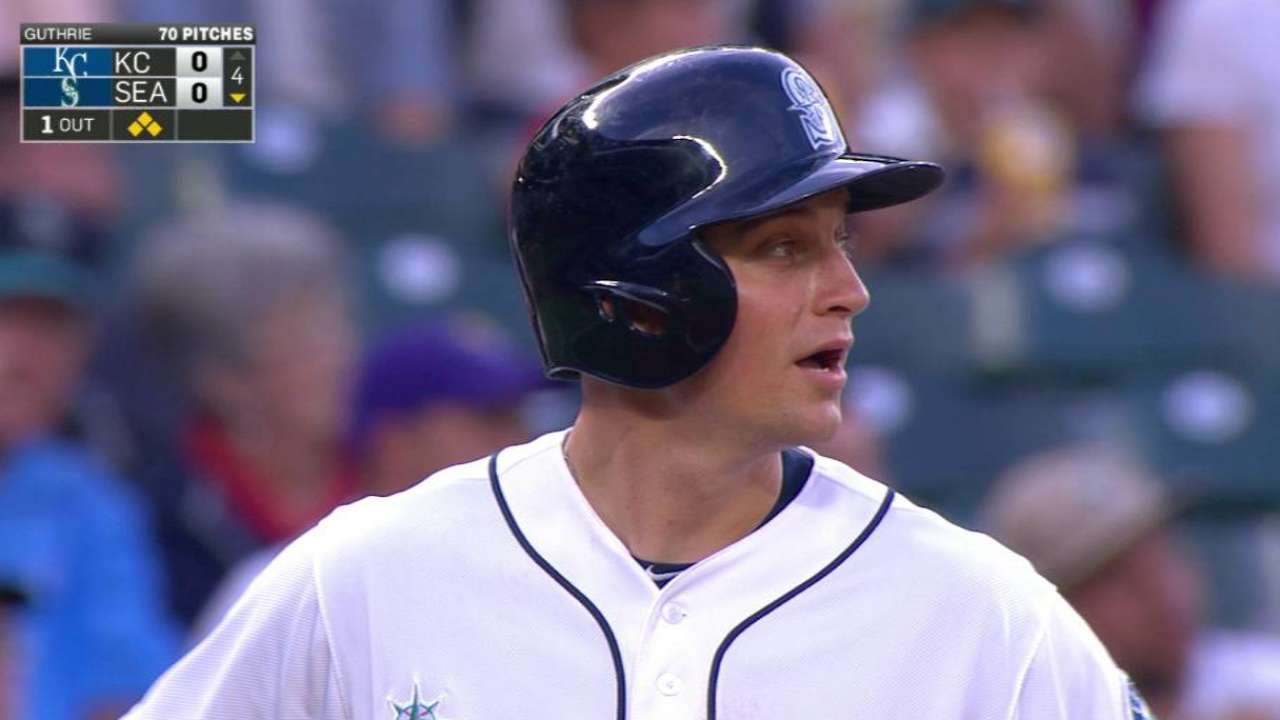 A 392-foot blast to right-center in the fifth brought him within a triple of a cycle, a feat he might have accomplished had a speedy Lorenzo Cain not been playing center field. With one out in the seventh, Ackley hit a 1-1 fastball from Royals reliever Michael Mariot toward the left-center field gap, but Cain got a great jump on the ball to prevent what would have been extra bases.
"Off the bat, the ball was tailing away from him," Ackley said. "But Cain, I've played with him in a fall league in the past and I know his speed and he runs like a gazelle, so I wasn't surprised when he came down with it."
Ackley said he'll take the three hits against a familiar face and try to build on them.
"Just knowing what I've done in the past and what I've been able to do is huge just to have that confidence going into it," Ackley said. "Any time you see a guy a bunch, you get more and more comfortable. We definitely built from that today and had some success."
Andrew Erickson is an associate reporter for MLB.com. This story was not subject to the approval of Major League Baseball or its clubs.