Stanton's longest homer of year has 'em in awe
Statcast tracks slugger's league-leading 26th a projected 479 feet, with exit velocity of 119 mph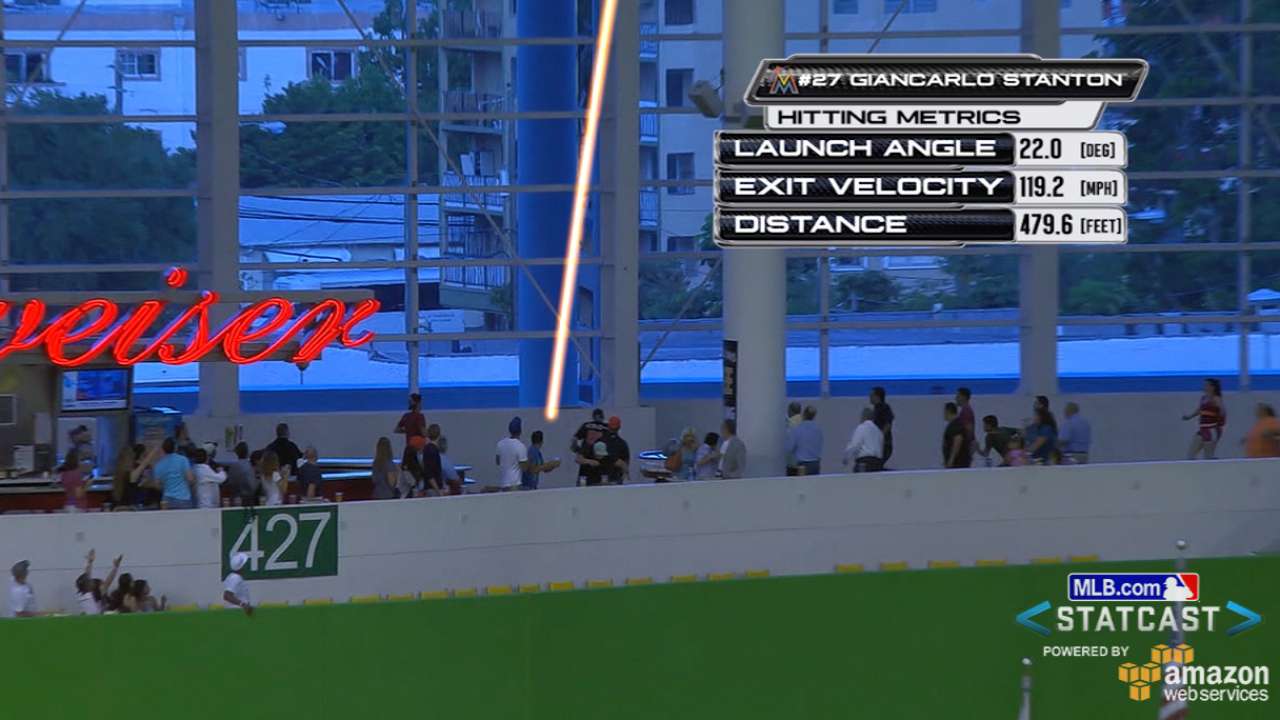 "That was an absolute missile. One of the farthest balls I've seen hit in my life," Cardinals manager Mike Matheny said of Stanton's first-inning blast, which had an exit velocity of 119 mph, according to Statcast™, and staked the Marlins to an early 2-0 lead.
St. Louis, which has the best record in Major League Baseball, rallied to win the game, however, and Stanton was not in much of a mood to talk about his home run, which was his club record 11th homer in June, and leaves him only one shy of tying the club record for home runs in any month, which he shares with Dan Uggla.
"It doesn't matter. It's the first inning. The game's nine innings," a dejected Stanton said after the game.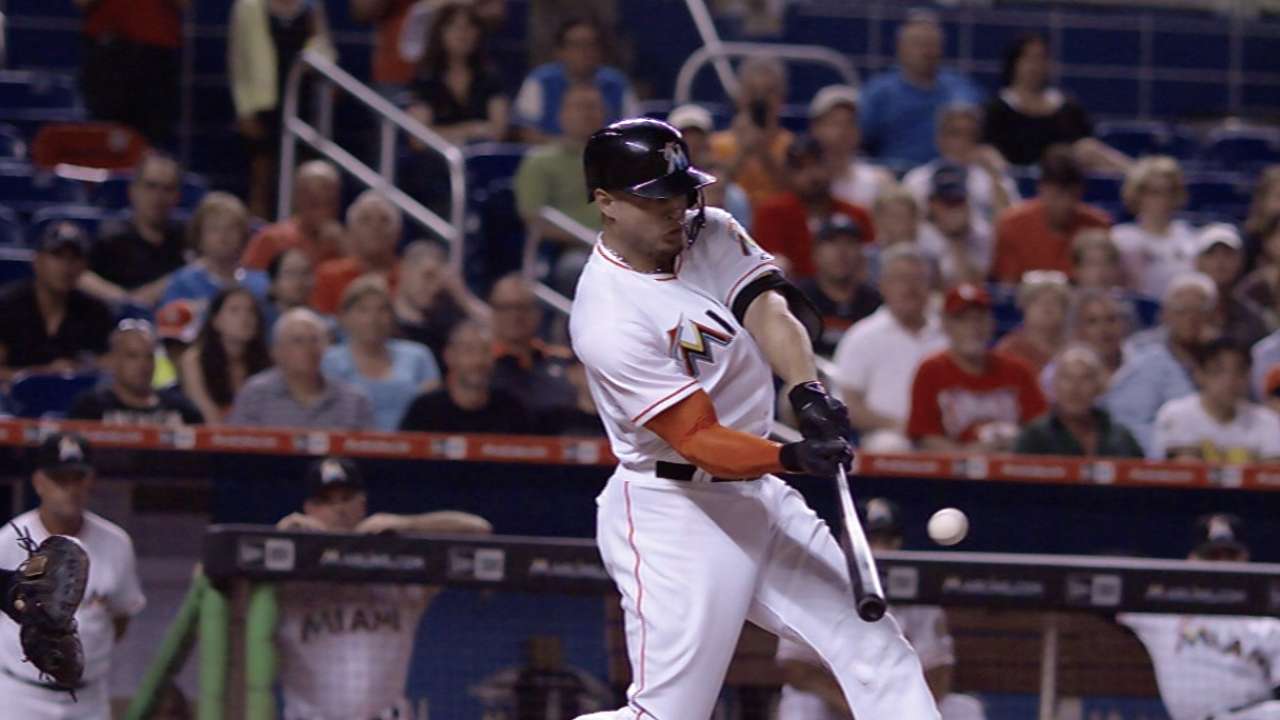 Marlins manager Dan Jennings said he continues to be in awe of what Stanton can do with a bat.
"I don't even know why I'm surprised anymore, the things this guy does," Jennings said. "Every game there's a chance for something spectacular to happen, and he continues to do it. It's great to see. Glad we're wearing the same hat."
Steve Dorsey is a contributor to MLB.com. This story was not subject to the approval of Major League Baseball or its clubs.