Castellinis dedicated to serving Reds community
Cincinnati owner has delivered on promise to increase community outreach efforts
When Bob Castellini led a new ownership group to purchase the Reds in 2006, the endeavor was more of a personal venture than a business arrangement. After all, the Cincinnati native's roots in the community run deep.
"My family would take me to Crosley Field as far back as I can remember," Castellini said. "They had Smitty's band and nickel bold cigars. When I smell a cigar today, I think of Crosley."
It was at that very ballpark that a young Castellini experienced his first Midsummer Classic with the franchise. The 1953 game featured more than 20 future Hall of Famers, including a 47-year-old Satchel Paige.
"I was at camp, but I was allowed to leave and go to that game," Castellini said. "That was the biggest thrill."
Now, it's Castellini's turn to host. Cincinnati welcomes the All-Star Game for the fifth time in history, this time with Great American Ball Park providing the perfect backdrop. Castellini's presence, however, is felt far beyond the stadium's gates. Back in 2006, the fledgling owner penned a letter to fans pledging a dedication to community outreach, and he's held true to that commitment.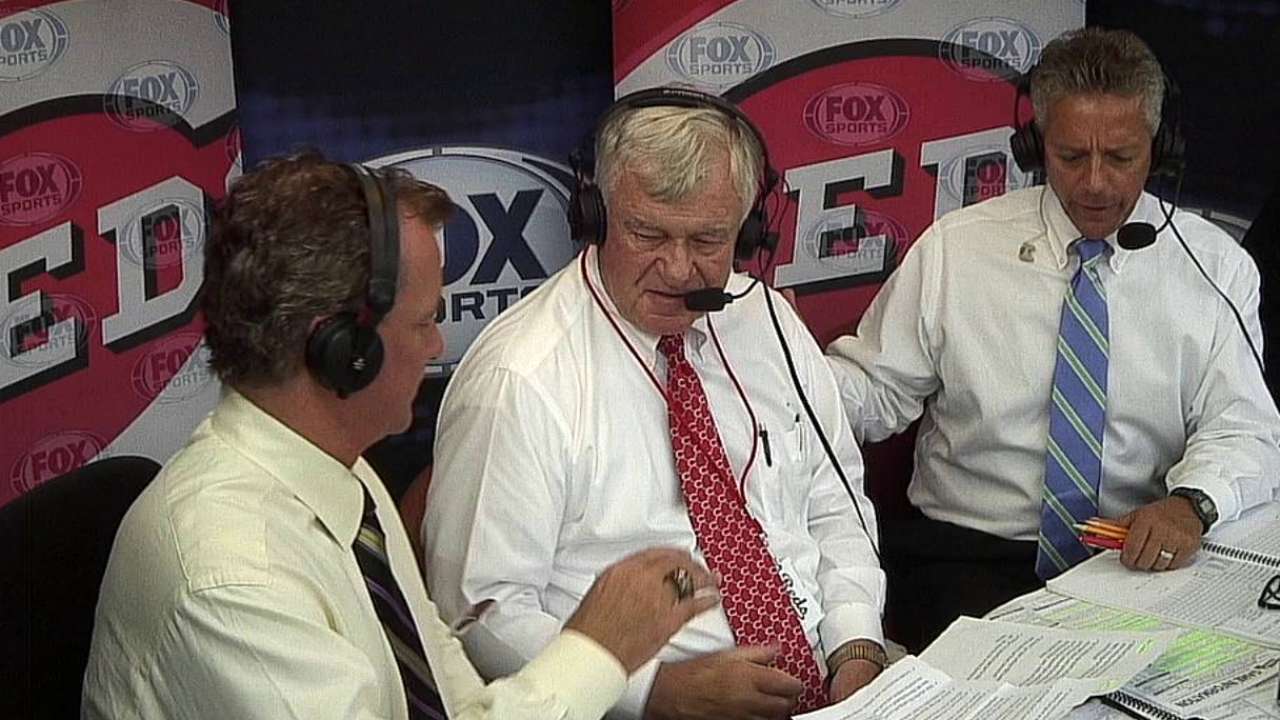 The annual revenue and investment of the Reds Community Fund (RCF) has tripled within two years of his arrival. Additionally, the number of local kids and coaches serving expanded from 18,500 in 2007 to 45,000 in 2015.
"The Castellinis are unique and exemplary owners," said Charley Frank, executive director of the RCF. "[Cincinnati] is very fortunate to have an ownership group that cares about the right things."
Just last summer, Reds chief operating officer Phil Castellini proved integral in bringing the 33,000-square foot P&G Cincinnati Urban Youth Academy to fruition. It provides free year-round baseball and softball instruction, as well as educational assistance to local children.
"Beyond the fact that they were committed to building it ahead of schedule, the price tag on it was about $7.5 million," Frank said. "I don't know that there are many, if any, examples of an ownership group helping to raise that level of funding for something that doesn't directly benefit their Major or Minor League product. This is a community investment."
During All-Star Week, even more charitable initiatives will be on display. In May, Castellini and the Reds announced their All-Star Community Legacy effort, which includes renovations to nine youth ballfields throughout "Reds Country"; the construction of a new activity center for the Boys & Girls Club of Greater Cincinnati; the creation of a veterans reintegration center with Welcome Back Veterans; and a P&G community makeover in the West End neighborhood, among other projects.
In the end, it is Castellini's tireless dedication to the community and its fanbase that fosters such a welcoming environment both at the ballpark and around the Queen City.
"This is a local family that understands what baseball means in this community," Frank said. "It's unbelievably impressive what they've been able to accomplish. We wouldn't be hosting the All-Star Game without their leadership."

Mark Sheldon contributed to this report.